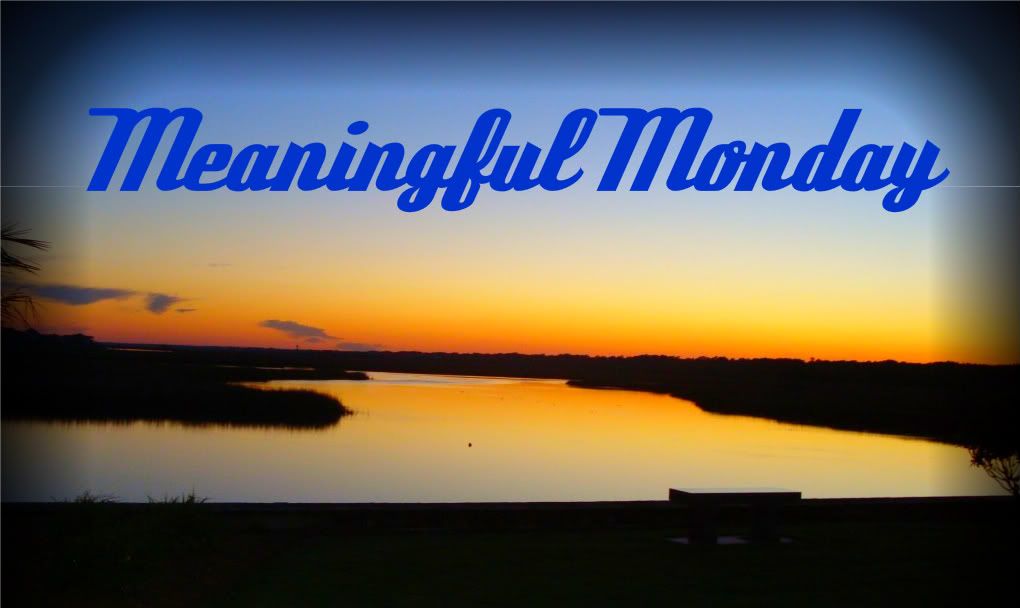 Welcome to another Monday, and the week of Thanksgiving! Last Monday I started my
I Am Thankful For
list and today I want to add another 7 things I am thankful for to that list.
I Am Thankful For
15. Being home to spend the holiday's with my family this year.
16. To have a nice warm bed to sleep in every night, hot water to shower, and food to eat.
17. To have a family and boyfriend who love and care for me.
18. To have a few true friends who hear me when I talk, trust me to listen when they talk, pray for me, worry about me, and love me for me.
19. For the chances I have been giving in my life and for the ones that I hope are still coming.
20. For books and the fact that they can teach us so much and take us to faraway places.
21. For firefighters, cops, solders, and all those people who take on the dangerous job of protection me and my loved ones.
22. Rainy/snowy days with movies/books, a blanket, tea/wine, and just relaxing.
23. That my parents pushed and encouraged me as a child to go out and try new things.
24. That I always have clean clothes to wear.
What are you thankful for?