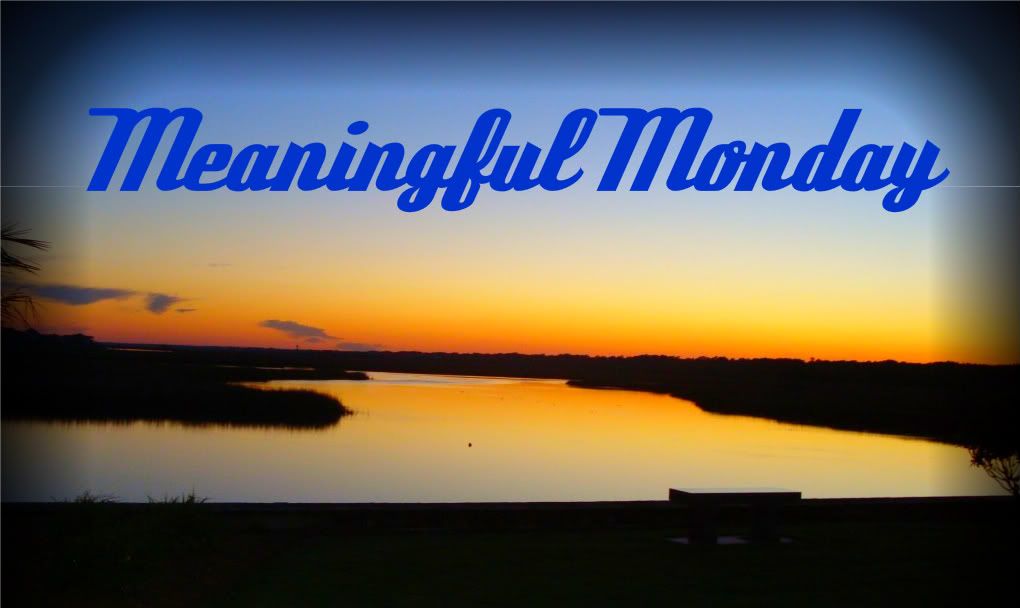 I have been seeing all over the place where people are listing things they are thankful for every day in the month of November. I think this is a great idea, I think it is very important for people to take a step back and look at everything we have. I know it is hard when we don't feel like we have everything we want or think we need because of how things in the economy are going but there is still so much to be thankful for.
With that said I like to use my Meaningful Monday's to list things I am thankful for, love, am looking forward to, or are just special to me but for the next few weeks I will use it to combine all my days of thanks into just one post each week. If some of these are repeats of things I have mentioned in past Meaningful Monday's I am sorry but I am just super thankful for them then!
I Am Thankful For:
The gym membership that my family let's me piggy back on so that I can work out and hopefully have a long healthy life.
My family for not only being supportive but also supporting me at a time when I cannot support myself.
Mom for always cooking, cleaning, and making our home a nice, loving place to grow up in.
Dad for always coaching my soccer teams growing up and teaching me the importance of being active and how to be a good winner and a good loser.
For my brother Chris who always makes it so that there is never a dull moment in this house.
For little Miss. Clair who knows how to cheer me up with I am down just by poking me with her cold wet nose until I pet her and start to smile.
To have found a Church that I look forward to going to every week again.
To not have any student loans or other debts to pay off.
To have maybe not the best job, or even a full time job, but at least a job right now.
That all of my 5 senses work and I can enjoy even the littlest things to the fullest.
My education and the doors it has opened up.

That I have never had any needs that were not meet.
For music!
All the memories I have with my grandparents growing up and that they were always there to make holiday's, spring breaks, summers, and just life special!
Ok well that gets us through today, I will add to my list next week. I really cannot wait to spend Thanksgiving with my family this year! It was great in Korea last year but just not the same.
What are you thankful for?