Due to it being a crazy time of year, my brain has got all kinds of ideas bouncing around in it that I want to blog about, yet when I sit down to blog they all seem to go and hide. So I thought I would link up and take part in the Fabulous Holiday Blog Challenge over at
A Complete Wast Of Makeup
, and maybe even keep up on some of those thoughts bouncing around. So sorry if you get two post some days, but really blogging once a day is pretty good for me right now!
Monday November 28th: Fave gift received EVER
As far as my favorite Christmas gift ever received goes it is a toss up between:
-The Snoopy (Charley Brown) summer camp glasses that I always use to drink out of at my grandmothers house growing up!
-My kindle, because last year when I was in Korea finding books was really a pain to find, or ship, and even better yet store! So the Kindle made it so easy for me to enjoy one of my favorite things! My parents gave me the gift of reading, no matter where I am!
My Kindle in my line up of things to do one Friday night when Ryan went to see friends in Seoul.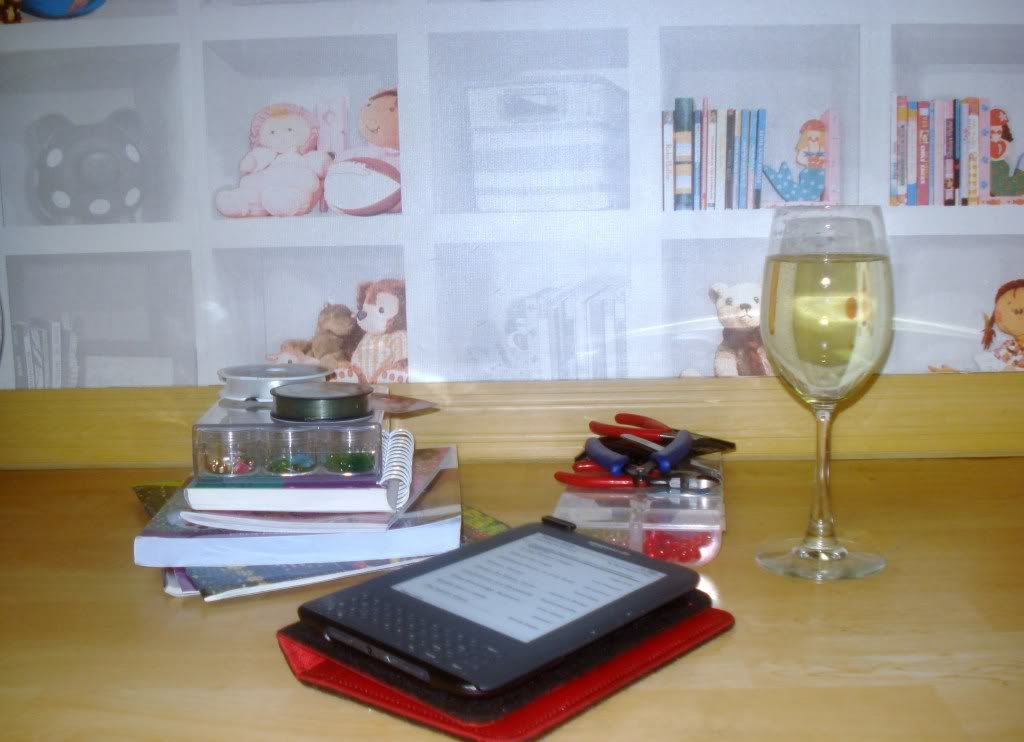 - Some of the Christmas ornaments off my grandmothers Christmas tree. I grew up looking at her tree, and have memorized some of the ornaments, so getting some of those was great!
An ornament from grams tree! It is one of my elementary school photos in a school bus frame (grams always drove a school bus, and sometimes I got to go with her!)
-My Jim Shore Rudolph "Island of Misfit Toys" ornament set, and really not just becuase I love the "Island of Misfit Toys" but becuase my mom hunted them down for me becuase she knows I love them.
-And so many more, amazing gifts. I really have always been lucky in getting thought out gifts from my family.
-Oh and I can't forget coming home last year to a white Christmas, in S. Carolina! And not just normal S. Carolina snow flurries, but really snow! I would like to think that maybe Grams was sending us all some love from above on those few white winter days. She always knew that I loved a good white Christmas.
The front yard.
Some of the back yard.
Now when it comes to giving gifts that is a whole different story, I love to give gifts, sometimes I slip up and give them early just because I am about to burst with excitement. I have a gift giving problem and just love to give gifts, what can I say.
What is your favorite gift? Or if your like me gifts?