that were nice and tasty but sadly not very spicy.
Today is one of the few nights that I get home just a little before Ryan so I decided that I wanted to cook something! I have missed cooking ever sense we have gotten our new work schedules, I was cooking on the weekends here and then in perpetration for the week but neither one of us are really home for lunch any more so now whoever gets home first just tosses something together. Mainly we eat weekend left overs, and take out.
Anyways I need to get back on track! Last night I was checking out what we have in "stock" and was not to shocked to see that we have a ton and I mean a TON of chicken, hamburgers, and turkey burgers. So seeing that some of our poor burgers were frozen solid with a nice thick layer of ice covering them I figured I would use some of those. To top it off I had a bottle of Texas Pete Buffalo sauce in the fridge from mom that I had yet to open.
So in hopes of a nice spicy meal I soaked some burgers in buffalo sauce once they thawed for the day. Here are some photos of dinner because well I think photos are always better.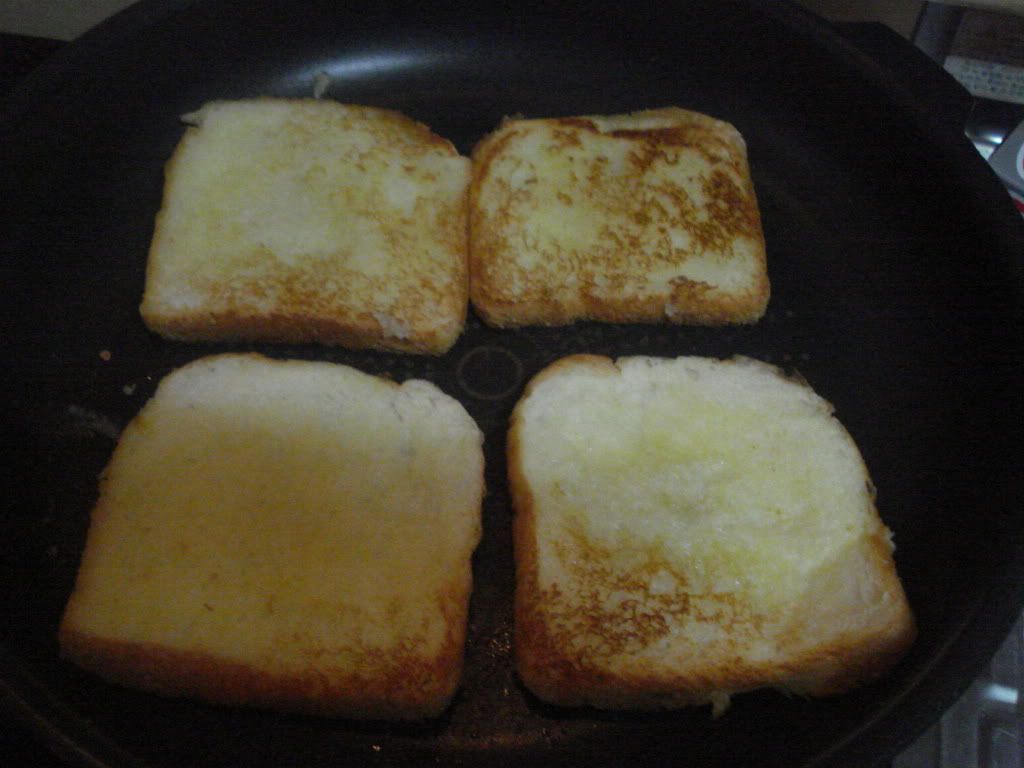 I have never seen hamburger buns for sale in Korea, so lucky for Ryan we had some stale bread in the fridge! Perfect!
My rice with veggies turned into veggies with rice but was pretty good.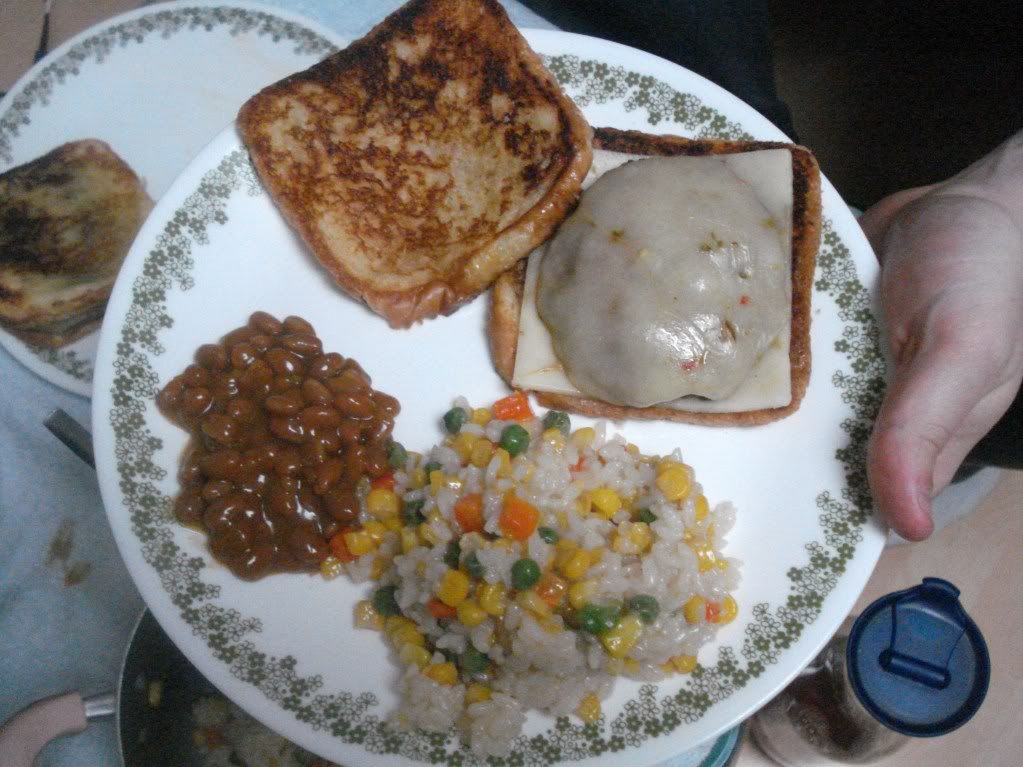 Final product. We had some pepper jack cheese that we added to the burgers, and some bake beans to go along with the rice.
The meal was easy for the most part, however next time I think I will skip on the "buns" they slowed me down. Ryan has commented that he looks forward to eating this meal again, so I think I will add it in to the line up for this weekend (I mean because we have so much beef). Now if only I could figure out how to make them HOT!
Hope everyone is having a great week!
Tomorrow night Ryan is in charge of dinner, so I think we are looking at some Clam Chowder (which we also have tons of thanks to Costco).