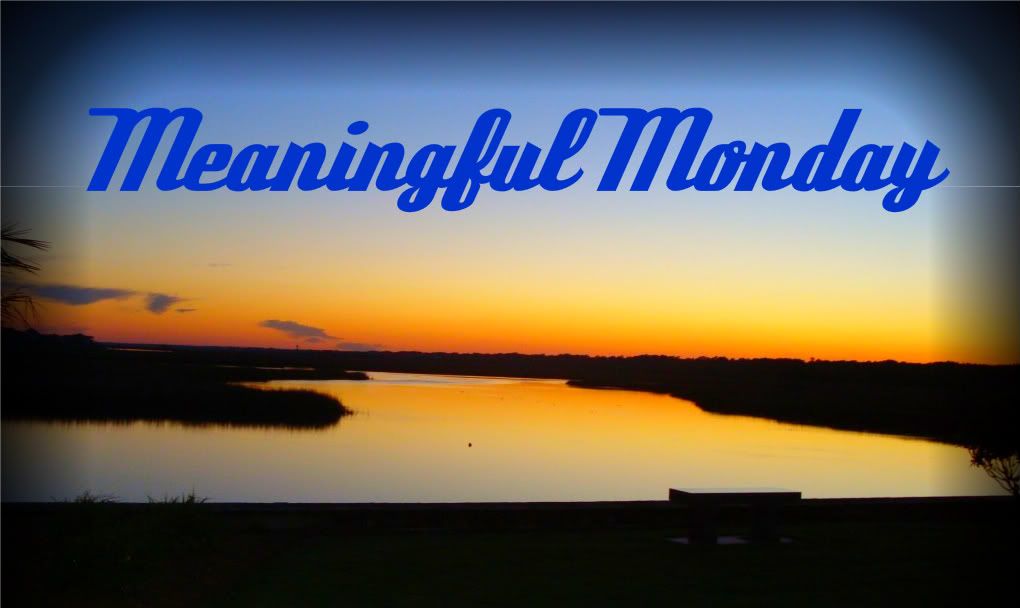 I have been tossing around the idea of doing a weekly post a day or two a week on the same topic each week and I have finally landed on one I like. Meaningful Monday is going to be (or so I hope) a short blog every Monday about just a few things I am grateful for, thankful for, looking forward to, things I like, memories that make me smile, or just happy about. More or less just anything to brighten my week from the start and put a smile on my face. Every Monday I wake up and think to myself that the weekend was much to short, and start counting down the days to the next one, and well in that case then I am more or less counting my life away. With Meaningful Monday I now hope to start my week off with all happy thoughts.
I intended to do this before work today but as you can see that didn't happen but I didn't want to let that discourage me. So let me take a moment and just list of 3 things I have to be thankful for this week:
1) Spring seems to be trying its darnedest to break through the winter weather, and I think it is starting to win.
2) There is a super cute puppy at the pet store that I have been going to visit for the past few weeks and I have finally named him (I know that is never smart to do but I couldn't help it) Senor Fuzzy. Every time I go into pet him he puts a huge smile on my face, and seeing home excited he gets when I come in makes me feel extremely loved. He is getting really big (we think he is a chow puppy) and now gives me tons of kisses.
3) My plant Red didn't die this winter! Hey I never said all the things were going to be important or significant, I have always been one to try and be happy and thankful over the little things.
Hope everyone else has a great Monday! Mine wasn't that bad, still a lot of confusion at work but hey work is not my whole life, and life half of life right now is great! Now it's time for some good old Men In Black 2, an all time classic if you ask me.