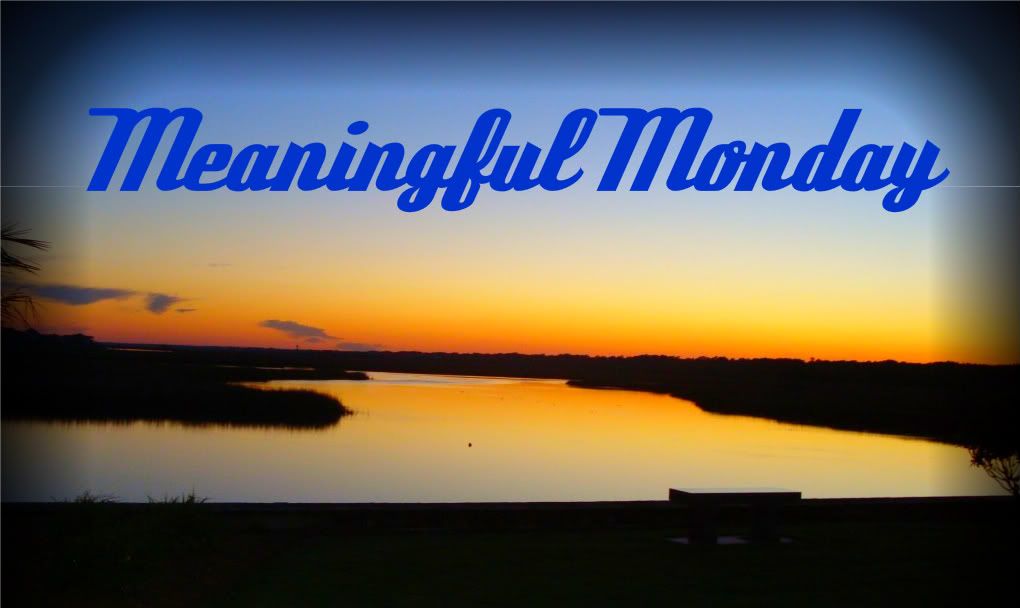 Well hello again! I hope everyone had a great weekend and that I am now not the only asking myself how in the world is it already Monday again. I really do think that this whole week thing should work in revers, I mean who wouldn't want 5 days off and 2 days of work? I know, I know the world cannot work that way so I am willing to settle for 3 days off and 4 days of work. Or even better 1 day off, 3 days of work, 1 day off and then 2 days of work, but oh I guess that would kill any kind of weekend trips. Humm I guess the current set up will do, well at least till I am 65, have saved up some money, can retire comfortable and enjoy life. Anyways back to the point of this blog.
1) I will start with the fact that good old Senor Fuzzy has finally been adopted! I know, I know I told you about that yesterday but I am still giddy with joy because well I had fallen hard for this little guy and every weekend when he was still there, getting bigger and bigger and getting cuter and cuter it was slowly breaking my heart. So I am happy to say that he went to a good home and is getting lots of care, and playful time with cute little kids who will love him to pieces.
2) Our fridge is fixed! I have been cooking, cutting up vegetables, and enjoying have cold milk again.
3) I slept away my weekend and now feel totally back up to par and ready for this last month and a half or so of work.
4) Last week we went out for drinks with friends from work and this weekend they have asked to do it again so I think we will be getting together at our place for some drinking games and maybe tacos! I cannot say it enough but I love some of my co teachers and will be so sad to have to say good bye.
5) I am in love with these cute and yes maybe a little cheese "wine koozies" as I call them. Do you think that dress makes my wine look fat? Don't worry I did buy a few that were not dresses.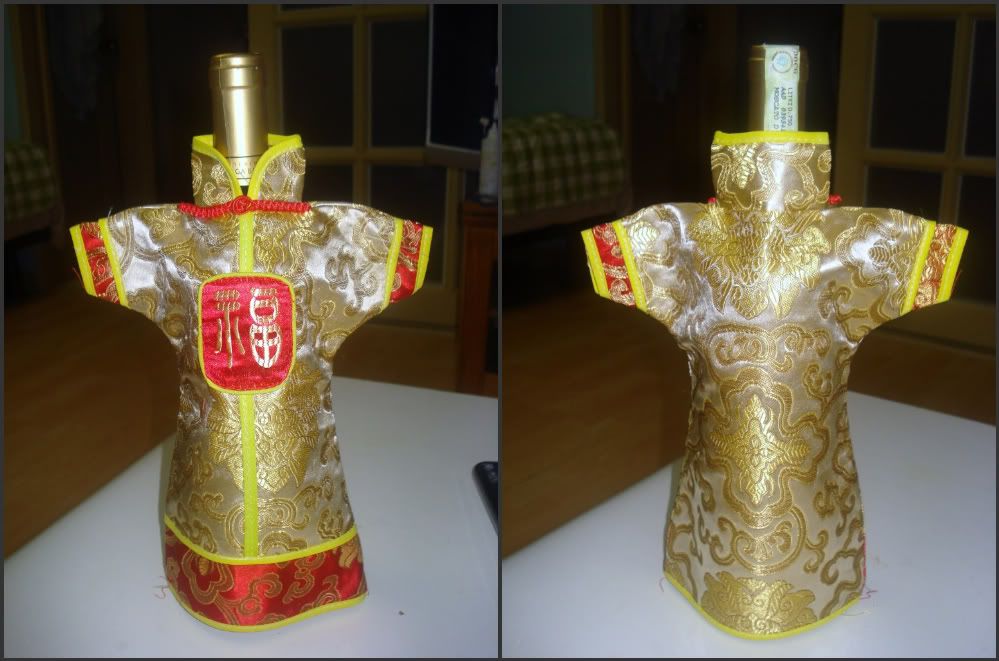 6) Ryan shocked the poop out of me earlier this week with a hand bag I have been dragging him to stare at for about 20 minutes at a time every few days. The lady felt bad for him. I won't lie I am extreamlly hard core about sniffing this new thing, I know it sounds strange but the smell of lether is amazing! Don't believe me go in to a lether shoe store and take a big sniff then come back and judge me.
7) I finally had enough of one of my middle school classes and stepped up Friday night to have a meeting with my boss about it! I had gone to the co teacher of the class a few times now and she would just laugh and brush me off (Kevin hired her because they are friends so I should of known I wouldn't get any help from her) and the class has just been getting worse and worse. My boss said she would talk to the class but I kind of doubt it, right now she needs all the students we can get. I teach them on Tuesday and then Ryan will take them for me on Friday. I have just never been treated so badly by kids, or been totally disregarded like I wasn't even talking. I could go on and on but hey I am just happy and so thankful that Ryan will take them off my hands Friday!
8) Next Sunday is Easter! Sadly we have yet to find an English speaking Church, and I wish I could be home to enjoy the Holiday with my family but I will be home in a few short weeks. Oh wait you are confused about the happy part of this? Well for starters Easter is just amazing and secondly being in Korea has meant that I have not gotten my hands on any Easter candy, and where as some of my friends may see that as a horrible tragedy I see it as one less thing to fret about at the gym!
9) Ryan officially ordered a Kindle this weekend! Being the sweet girlfriend that I am I share mine with him every now and then but I told him before we headed off to Alaska this summer he needed to get his own! I am also so happy that for someone who use to hate reading he now has a joy of reading.
10) Oh we paid off the Alaskan trip! Now to just try contain my excitement and make sure when I pack for my trip home I remember the winter things I will need for Alaska! Man I do not even want to think about packing to go home. Am I excited to go home TOTALLY, but packing for two months and leaving things behind in Korea oddly stresses me out for some reason.
11) One of Ryan's friends has offered to store our stuff in their apartment for while we are gone and another one of his friends has offered to let us use his car to get all of our stuff to the other friends apartment so we don't have to take 1000 bus trips. Korea is strange in the face that they do not have storage units anywhere in this country.
12) I am alive and have amazing friends and family!
Hope everyone enjoyed their daily dose of random and is having a great Monday!
Yes I know sometimes you may have to re-read some of those and think wait is she happy about that or not, I am in fact happy about all of those, well except leaving our great teaching friends!