The other day mom found a recipe for Pudding Ice Cream (or well the recipe calls it Chocolate Chuck & Marshmallow Sundae) in the Food & Family magazine (Kraft Foods) and I decided it looked simple enough to go ahead and give it a try this past weekend.
What you will need:
2 chocolate instant pudding packs (3.9 oz. each)
2 cups of cold milk
1 cup of mini marshmallows
4 squares of semi sweet chocolate, coarsely chopped (I just used a cup of mini chocolate chips)
1 container (8 oz. tub) of Cool Whip thawed
Step 1:
Mix the 2 pudding packs and 2 cups of milk together in a large bowl. Whisk for 2 minutes.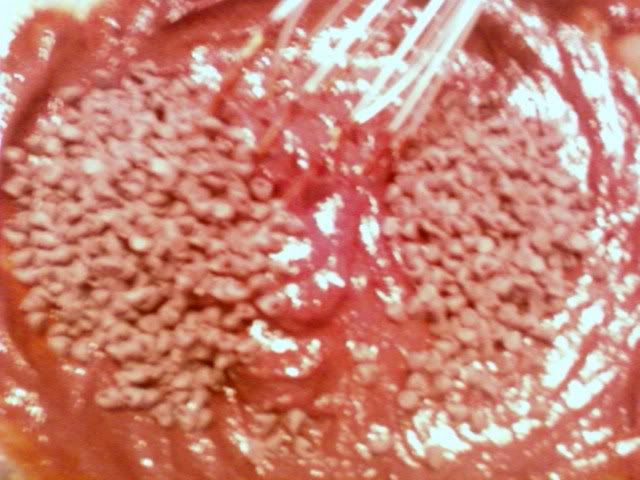 Step 2:
Add the chocolate, and if you are anything like me add a little (or a lot) extra.
Step 3:
Add 1 cup of marshmallows, giving some to the dog for helping.
Step 4:
Mix in thawed container of Cool Whip.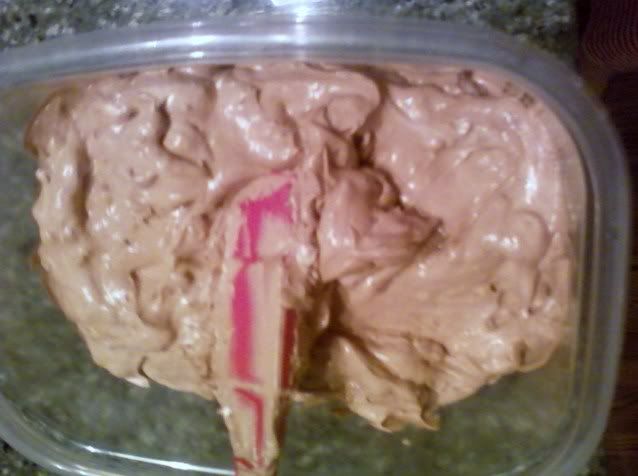 Step 5:
Spoon it all into a freezer-safe container and cover.
Step 6:
Freeze for at least 4 hours or until firm.
Over all I really liked this, it had a good flavor only thing is that texture was a little more gelato rather than ice cream. I will be making this again!
What are you making/eating?
Have a great Thursday!