And I still miss my grandmother like crazy. The wounds are still fresh and the last good bye is still so real.
*NOTE* Mom if you are reading this go ahead and get the tissues.
Yesterday marked 3 years sense we have lost my grandmother. Last night I started this and couldn't figure out what to say. Sadly I only got the first paragraph out and now I am trying to think of how to end it.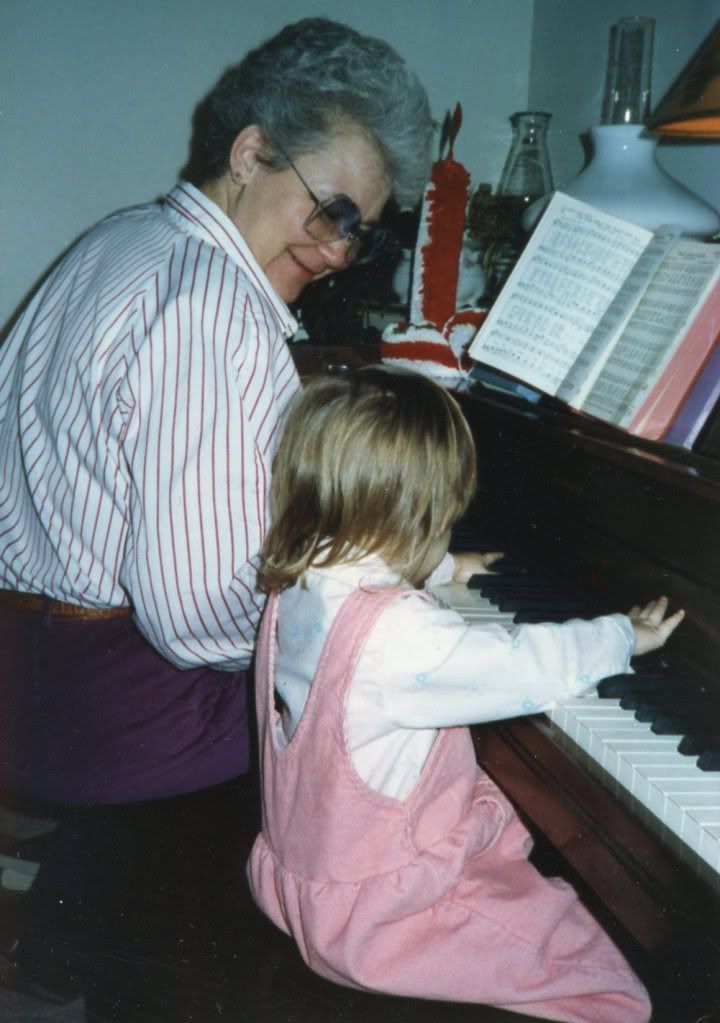 There are so many things to say about her like....
-She was amazing
-She took care of everyone
-She would give up anything for anyone
-She wasn't the best cook yet everything was always a work of love and was made just for you (well if you were her grand kid and she new you loved of course!)
-She let us ride on her bus when we were kids
-She always had anything we needed when we went camping
-She would let me watch Flipper with her in the summers when I was really little and would come down and find her on the couch. She would let me climb up with her under one of the old afghan blankest and then tuck me in tight when she would head off to drive bush.
-She always smelled like dove body wash
-She made the best store bought homemade apple dumplings and to this day I cannot help but smile and laugh everytime I think of one
-She always was dressed nice with jewelry to match
-She would always laugh this musical laugh and say my name a few times a she would gently hold my face when I would do something funny
-She use to tell me she could tell when I was in a good mood or a bad mood because my hazel eyes would change to more green or more brown
-She sent cards for every holiday or whenever you were sick and they all started with her pretty, swirly hand writing saying Hi and a short special note inside
-She would let my brother and I play her piano and even taught us a few songs
-She always had soft hands, would give amazing hugs, and could make anything better
-She would make amazing lemon bars at Christmas
-She would give me candy and sit by me in church as a child
-She was fun to shop with
-She was so supportive of everything I did and always made me want to try harder
-She was grandma.
She brought me and my mom closer together. My mom and I had always been close to my grandmother, but when I was in high school we were not close. When grams got sick we needed each other because we were losing someone who was a huge part of our life. I can't thank her enough for showing me just how much I love my mother, how much she has taught me, how much more she has to show me, and how everything we were fighting about was not important. Grams always told me to just love my mom whenever I was upset and would complain to her, that no matter how I felt she would always be my mom. Grams was wise...most of those talks had one of those gentle face holds with a musical laugh as she would just find humor in whatever disagreement I was having with my mother.
Sadly that is as far as I got....and well there is so much more yet I don't know how to say it. I never could thank her for all the wonderful things she did and taught me or all the great memories I have. I never will be able to explain how great she truly was.
So instead I will share a few of the photos I have been able to find on my laptop.
Rainy day trip with Grams, Papa and Ryan to our small museum downtown.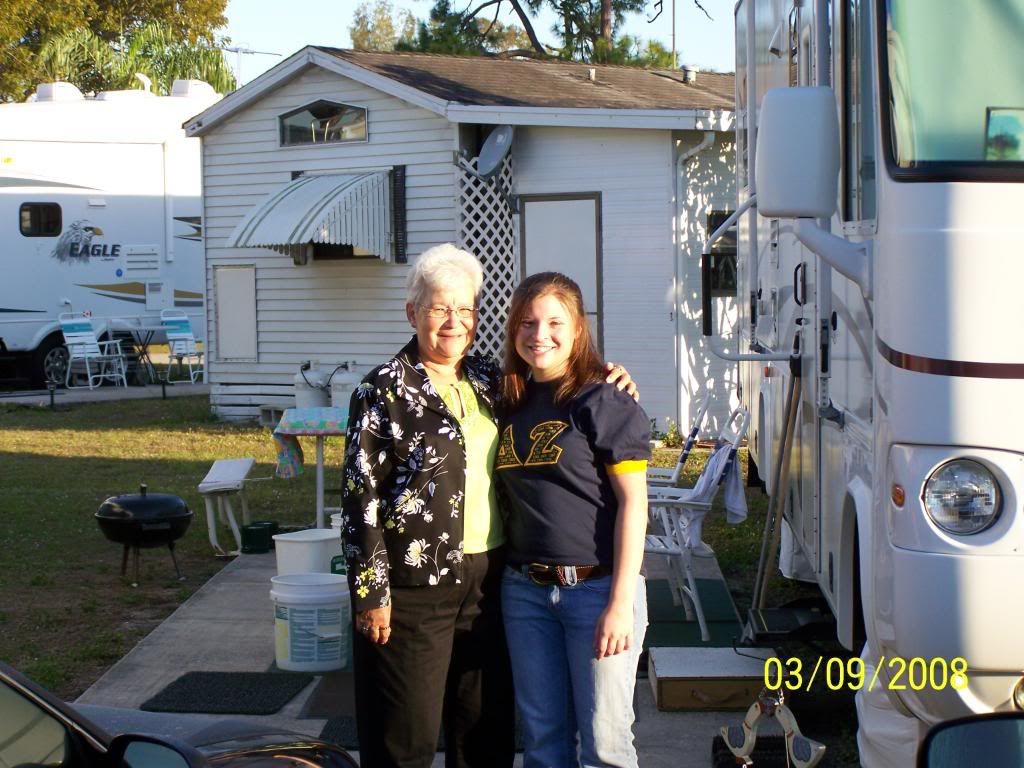 The end of a few days Ryan an I spent camping with Grams and Papa before heading to Jamaica. Sadly when Ryan and I left and were headed over to catch our boat I started crying not because I thought this would ever be the last camping trip I went on with grams but because I thought it was going to be the last one I ever went on with Papa. Little did I know she was the one that was going to have cancer and end up going first. No not possible papa was the one that was always sick, he had all the healthy problems. Oh if we only knew now what we knew then.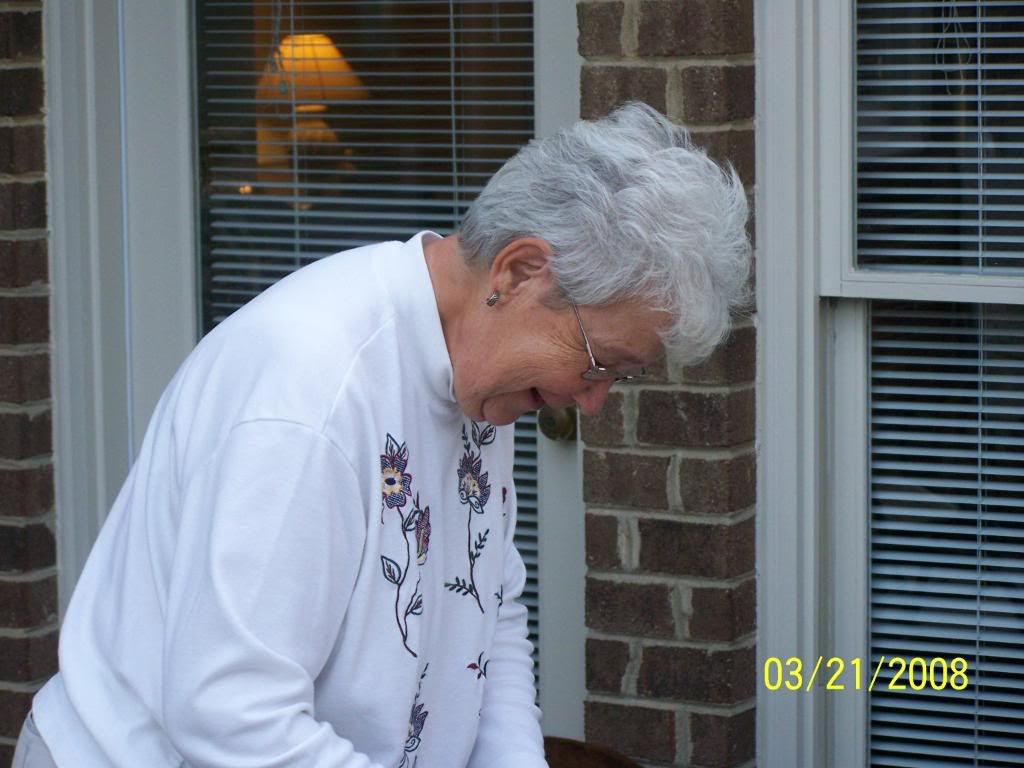 Not the best photo but it just shows her being happy, grams was always happy even if she didn't have anything to be happy about.
I could go on and on with photos, but I really don't think it is good to just sit here like a crazy person laughing one moment thinking of all the great memories I have with her, but then crying the next because I won't get to make anymore, and because there are so many things that I selfishly still want her here for to be a part of. So it is time to wrap this up!
Gram's if there is Blogger in Heaven thanks for reading. You are still in my thoughts everyday and there are many days I still go pick up the phone to call you with good news....like I graduated, I got a job, I lost a few pounds, I cooked the hard boiled eggs just like you taught me and they weren't runny at all. Lord it sucks to miss someone but I guess that means they were really special and that we are lucky we had someone good enough to make memories to miss.
Hope everyone is having a good week. I am thankful that Thursday is now done and over with and that I just need to drag myself through Friday before Ryan and I can head down to GA for the weekend! Sadly I have still yet to pack.....I hate packing I never know what I am going to be in the mood to wear.