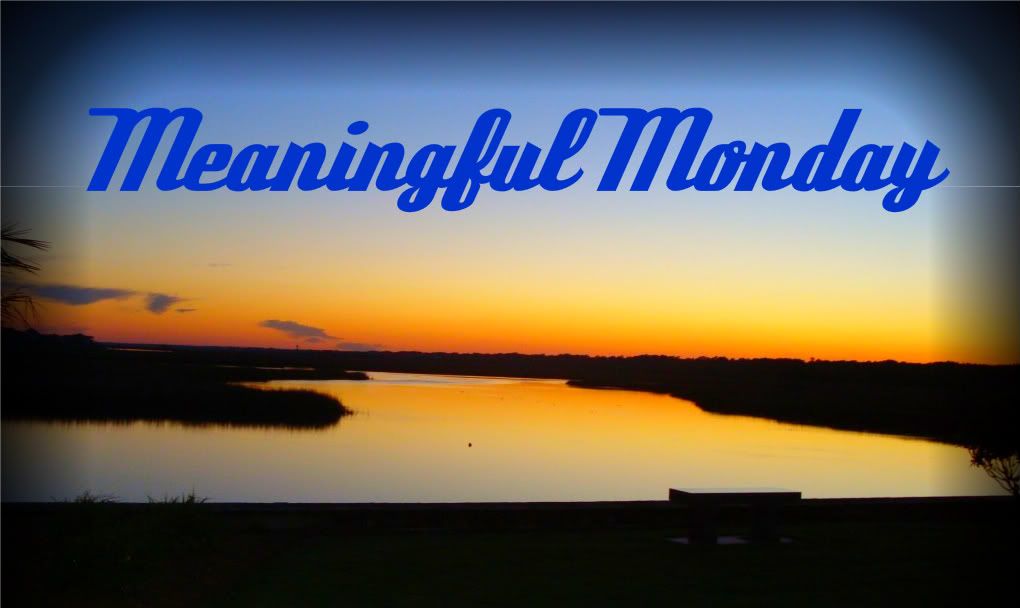 I don't think I have ever said this before but this past weekend may of felt way too long! I know right I always complain that I want longer weekends but now when I am counting down the minutes until I am vacation this week. Anyways here we go with Meaningful Monday.
For starters I probably should say that I am extremely happy that it is now May! Secondly (and I know it is sad that this is the excitement in my life right now) I got to start and finish this book finally this weekend!
I really wanted to love this book because all of the reviews I read said it was GREAT. It was good yes and I liked it a lot but I just was a little shocked when I read it and the world didn't move, my life didn't change, it was just a book, with just normal words, and nothing too amazing. This book is an easy beach read and don't be put off by the reviews that say "sick animal cruelty" because it is really not that bad or that in detailed, so give this book a try. I look forward to reading others by this author and I am really looking forward to seeing the movie!
Movie on we had a nice quite weekend of thunderstorms and nights out with friends as we had to wish two of our co teacher good bye.
Last week was a pretty uneventful week at school and we only have half a week this week with no middle school classes due to testing this week so this week should also be uneventful. We are slowly packing things up around here and putting them in storage next week when we get back. Everything is moving so quickly and I cannot believe that in a few short weeks my year in Korea will be done; however that is for another blog because yes I am extremely happy to be leaving this school and getting to go home and see my family but at the same time I am sad to be leaving and closing this chapter of my life.
Spring has been showing her head more and more around here lately with all of the flowers blooming and all of the tresses turning a nice bright shad of green, and with weather finally in the 70's for most of this week! Have I ever told you how much I love spring? I mean come on I can be in the worst mood ever and step outside in to some bright sunny weather and see flowers blooming and hear the birds singing and it is like nothing could ever go wrong!
I have completed my lesson plans for art and bought all of the supplies for the last few weeks I am here so that I am no longer running around trying to think of something and then throw it together. I have also started cleaning out my "office" at work and man oh man does it feel so good!
We found a nice chair to put on our "patio" so Ryan can enjoy a few last cigars this spring before we head home out there and I can curl up with a book to enjoy the sunny days or even some great stormy days.
Wow sadly it is an amazing day outside and I cannot seem to focus on this weeks Meaningful Monday at all. My brain is in la-la land and it must be in the bathroom because it is clearly not getting any "bars" as I try to place a call to it to please come back and join us in the real world for a few hours. So I guess I will end this and get back to my day, however not too happily because there is a ton of stuff that has been on my mind that I wanted to get out in this blog today and well because it is still Monday!
I hope everyone is having a great day and had an amazing weekend!
Oh and yes I guess I should say I am thankful that OBL is dead but just because one evil man is dead does not mean that it is the end of the war and all is right again. I also sadly don't feel like Obama did a dang thing to make it happen and yet it upsets me that he is getting all the credit. I didn't see him out there fighting the war. Anyways back to my happy day in la-la land!
Oh also one of my little girls just told on of boys in kindergarten that, "you are a big baby" in perfect English like it was nothing. I know I shouldn't of laughed because she just made the boy cry that much harder but sadly the boy was being a big baby and well because he is such a brat no one likes him.
Fingers crossed I can get through to my brain at some point and try this whole Meaningful Monday blog again...or better yet a Thoughtful Tuesday if not!