I am enjoying a nice cloudy day and thought I would go ahead and get this blog out of the way before the sun comes out (fingers crossed it is hopefully soon) and Ryan and I head out to explore the folk village (one of my favorite places from last years trip).
Ok so I might as well go ahead and knock both of these out at the same time, because well I don't really have to much to say about either. Let's start with kindergarten this week and wrap up with a few quick words and photos of Market Day.
Monday was P.E. and well as always it was fun to watch the kids as they danced, laughed, and learned how to do different things. This week they worked on balance again with some (more or less) build it yourself kind of balance beam, or well what we were using as one. Most of the kids had a good time but yet again we had problems with one boy who felt the need to go around and push people off or cry when he could not get his way. I was impressed because the P.E. teacher did not give in to him as he cried and pitched a temper tantrum like all of the other teachers (besides Ryan and I do).
We were told that we didn't have to work until 1 on Tuesday and that we would just be doing science classes because they were going on a field trip but we got a call around 11:30 Monday night saying that the trip had been canceled and we needed to go in at our normal hours. I showed up at 12:30 to teach my two sciences only to find out that the science kits had not come in yet so it was a movie day and I was not needed. I was not too happy about this news seeing as how my next class was no until 3:20. Lucky for Ryan we just happened to have an art project back up plain for him to use instead of his one science class for the day.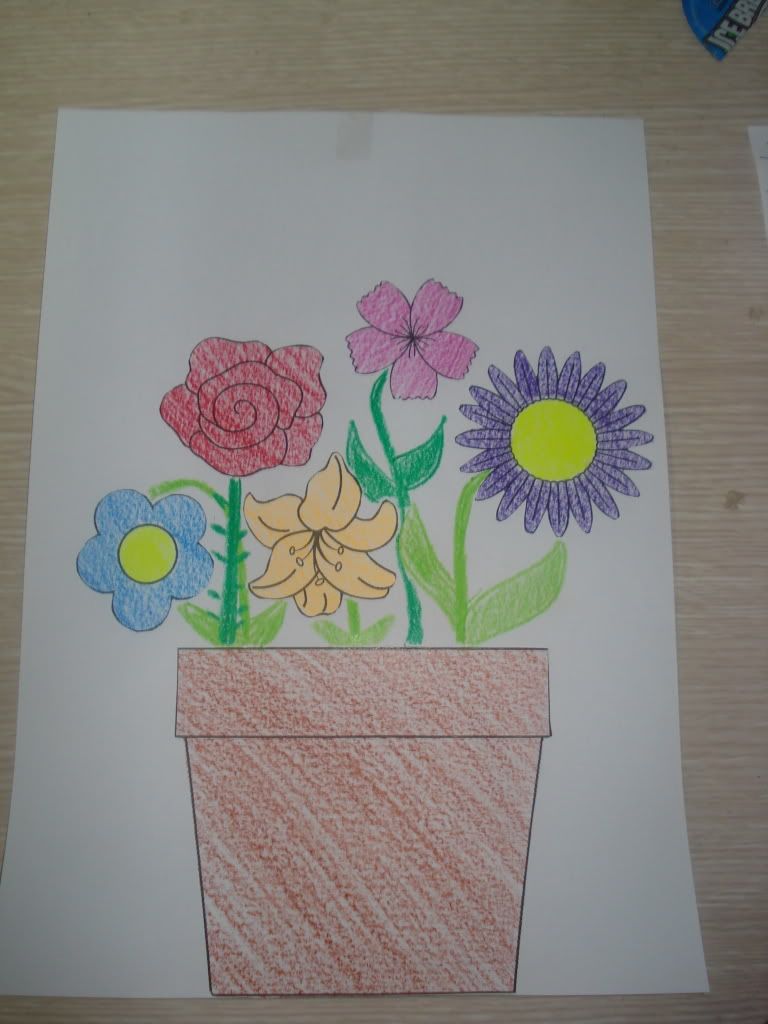 Color, cut and paste flowers!
Wednesday was Market Day and yet again the kids were supposed to go on a trip but it got canceled. Ryan and I went in at 11:30 to help get ready for the day ahead only to find out that we were now in charge of just watching the kindergartners as they ran wild through the school. This was sadly not that much fun seeing as how they wanted to play our basketball and golf game that Ryan and I were setting up and well our kids really do not like to go by the rules, but some of them had a good time and were cute. We finally got them all grouped together to watch a movie so we could finish working on what we needed to get ready for the day.
So what is a Market Day you ask? Well very simply our kids get stickers for days they are good in class, do their homework, do well on a test and so on and so forth and a certain amount of stickers will get you a JC Dollar to use on Market Day. They then can buy food, toys, or play games at different stations set up in the school. Sadly a lot of our kids didn't have a whole lot of stickers and even some of our better, brighter students didn't have many. Most of the bad kids are all in the same classes and all have the same teacher and they all some how ended up getting TONS of JC Dollars from Kevin teacher as he tried to bribe them.
Grace and I got put in charge of the Beauty Salon doing tattoos and nails down on the sidewalk. We felt bad for all the kids going buy that don't go to our school so we ended up doing a lot of "free" tattoos. Even with the crazy pollen that has been going on by us I think Grace and I were the lucky ones because the school was such a mad house with kids running around everywhere.
Ryan had to head out at 6 to teach his City Hall class, we worked on shutting everything down, packing up and cleaning. The school was a mess, we had waffles with chocolate meaning that there was a sticky brown coating on everything, we also had chicken wings so there were bones and half eating chicken bits all over the school, and just trash everywhere. Oddly Korean kids or well people in general really don't ever seem to think about the mess they leave behind them. I headed home to pack, meet up with Ryan, eat some Korean Barbecue, and then meet up with Grace and Jasmine for some drinks.
I am happy to say that was our week thanks to Children's Day on Thursday there were no classes and next Tuesday is Buddha's 2,555 Birthday so yet again no classes! We took off Friday and Monday and are missing some of our kids but I am sure we will be alright.
Some photos from the Market Party: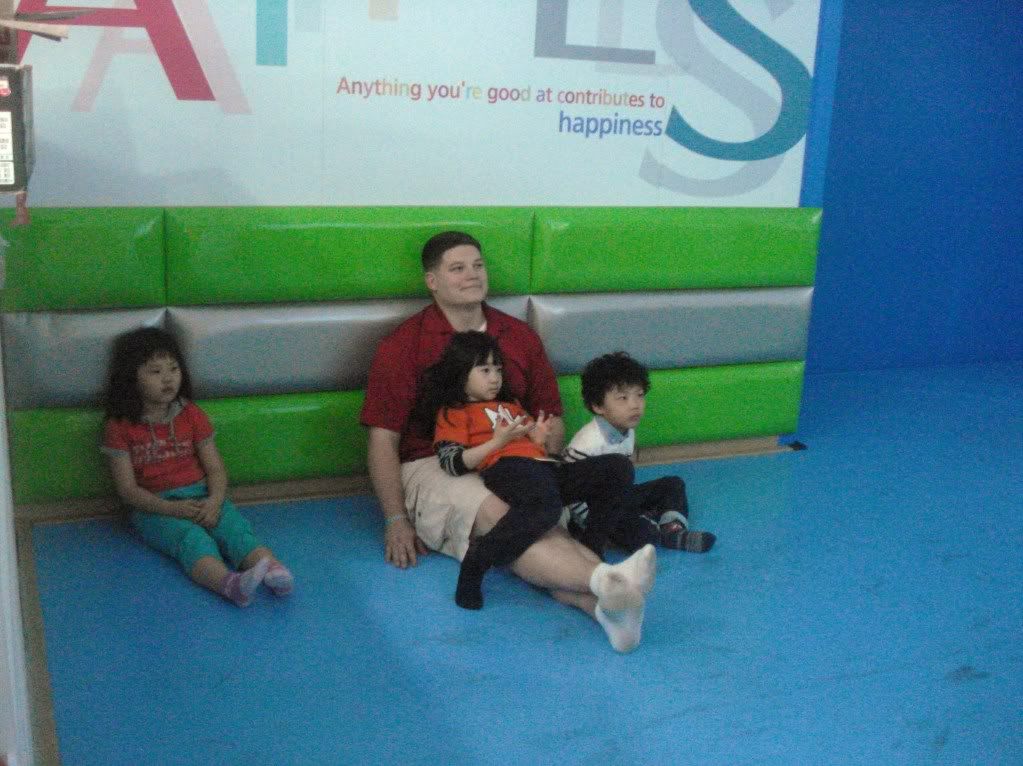 Some of the students chilling with Ryan watching a movie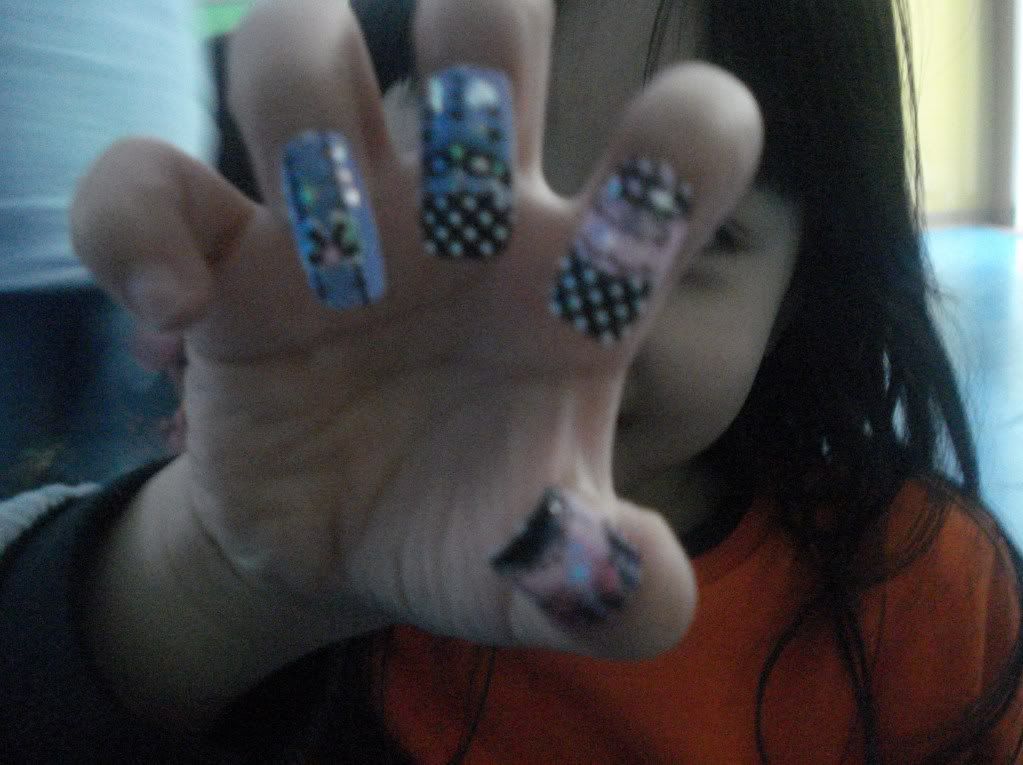 Kelly showing off her new nails
Edward working on his golf swing
Albert working on his golf swing
The main market area
Cute little Hanna waiting for me to spin her around some more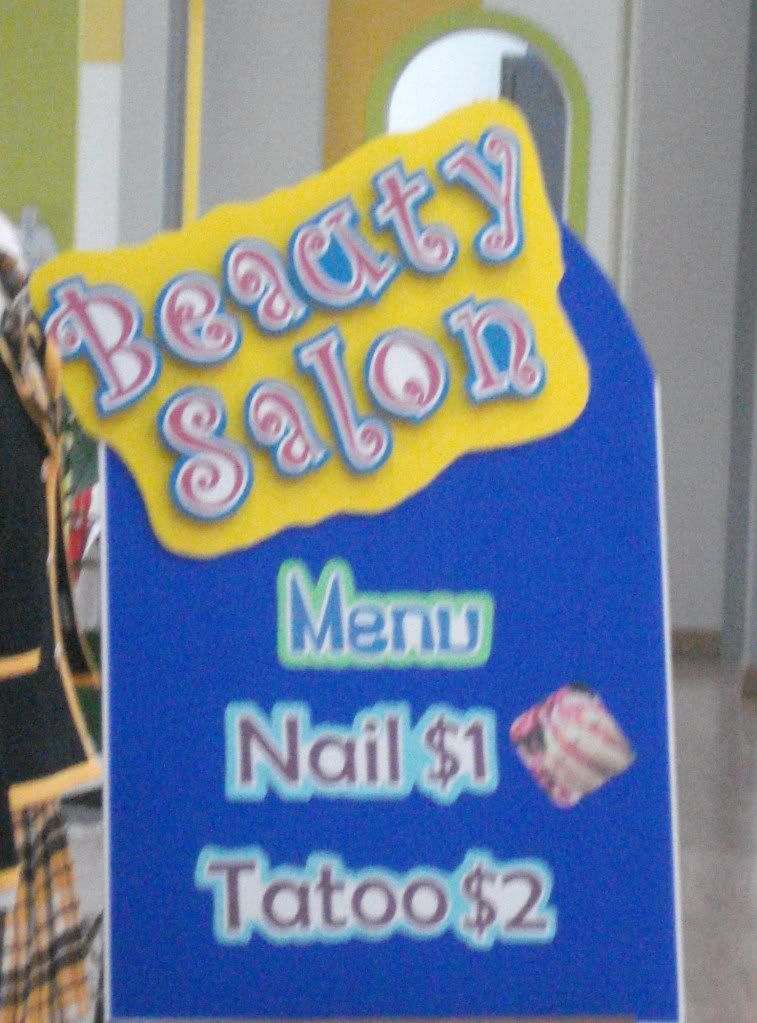 What Grace and I spent the day doing
By the end of the day he had 1 tattoo on each hand, and 3 more on his face.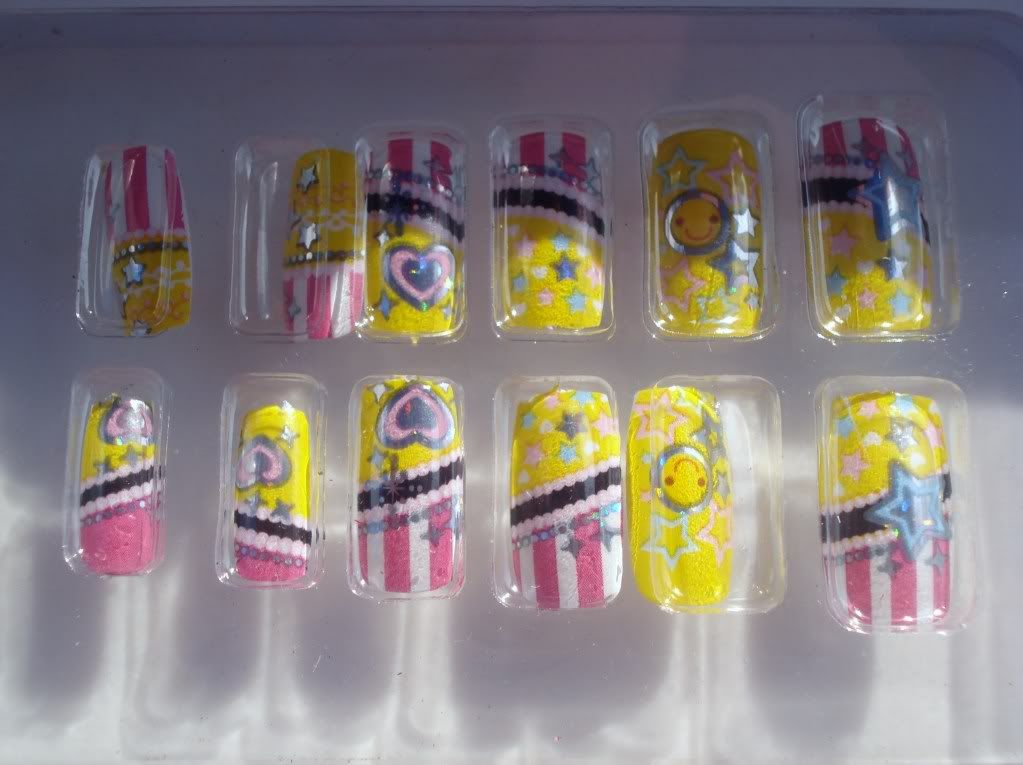 You know you want some nails like this!
And I am happy to say that now the sun is out so it is time to hop on over to the folk village and enjoy the afternoon! Blogs to come later about our trip. I hope everyone is having a great weekend.