I won't lie I have been putting off writing this blog because well once it is done that is like it on the whole Singapore trip tale, and well I have also been extremely swamped with work, packing to move, job hunting, and trying to cram in as much "fun time" as I can with my co workers.
I am sad to be ending this tale but at least I get to end it with maybe one of my favorite places that we went to. Two Sundays ago I was in heaven, I was a kid in a candy store, I was a girl on a shopping spree, I was in love and happy as could be! Where was I? I was at the Singapore Zoo, and if you have never heard about it you need to go check out their website (
http://www.zoo.com.sg/
) and read up on it because it is pretty amazing.
For starters you can eat breakfast with the animals! Ryan and I had seen a special on the Travel Channel about the zoo and had been wanting to do this ever sense so when we found out that our boss need to English speaking teachers to go with her to Singapore we were extremely excited our chance had come so soon. (Quick side face we are the only two English speaking teachers at our school.) So we convinced our boss to take the 3 girls to the breakfast with us, sadly I think we were the only ones who had a really good time, everyone else looked hot, and well it turns out the kids don't like animals (I mean they were running away from pigeons and bugs).
The breakfast was amazing with food from all over the world and a really open air jungle feel. Here are some photos from breakfast: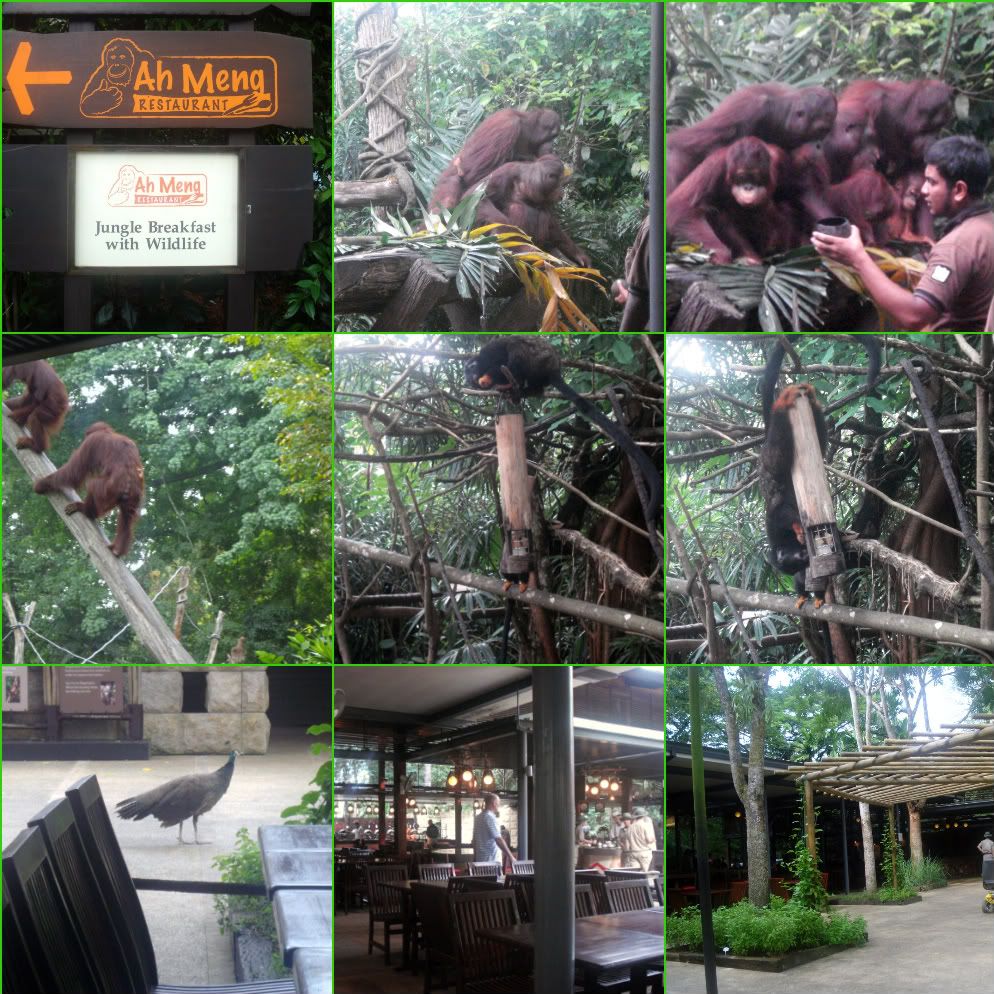 They brought out Orangutans to eat breakfast with us,
some bird feeders to draw out some cute little Golden Handed
monkeys (not sure if that is their real name)
and lastly a snake, but I don't do snakes.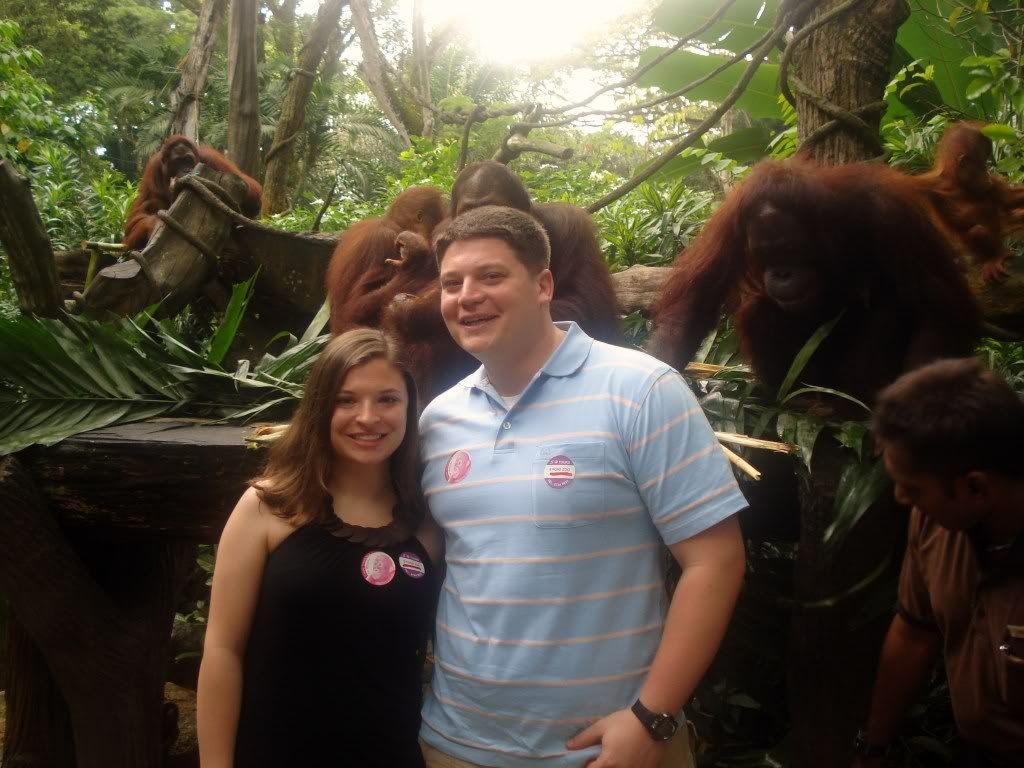 Dang it if they wouldn't smile for the camera!
 After breakfast we skipped off to explore the zoo. It is one of my new favorite zoo's, I know it's not normal for people to have favorite zoo's but this one is quite amazing!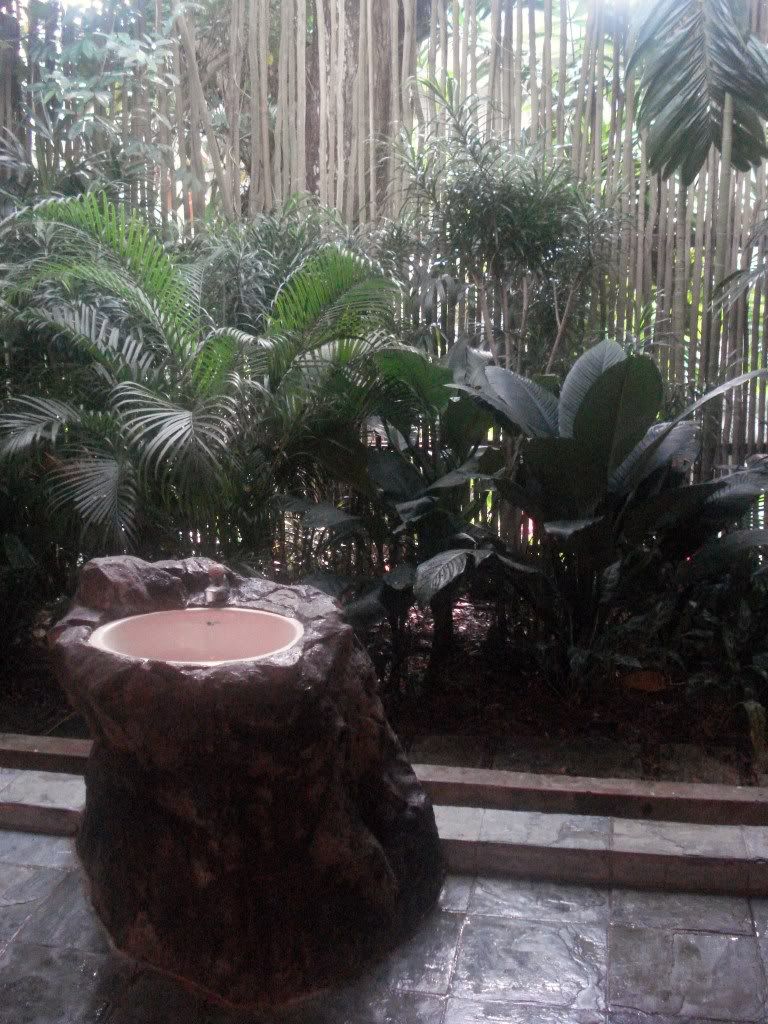 For starters they have open air bathrooms. Yes they still have bathrooms stalls and yes they have boys and girls but it was still a very interesting feeling to pee in an open bathroom. I wont lie I was a little worried that there would be a snake or something chilling in the stall the first time I went in.
They also say that the animals don't have cages and well this is true there are not huge bars everywhere but the animals are all still kept in nice little habitats and away from the guest. There were birds that wondered around free, and the orangutans could go from tree top to tree top in certain areas of the zoo, but they had it set up so that they could only get down from the trees in a closed in space. It was a new feeling to have monkeys swinging high above your head.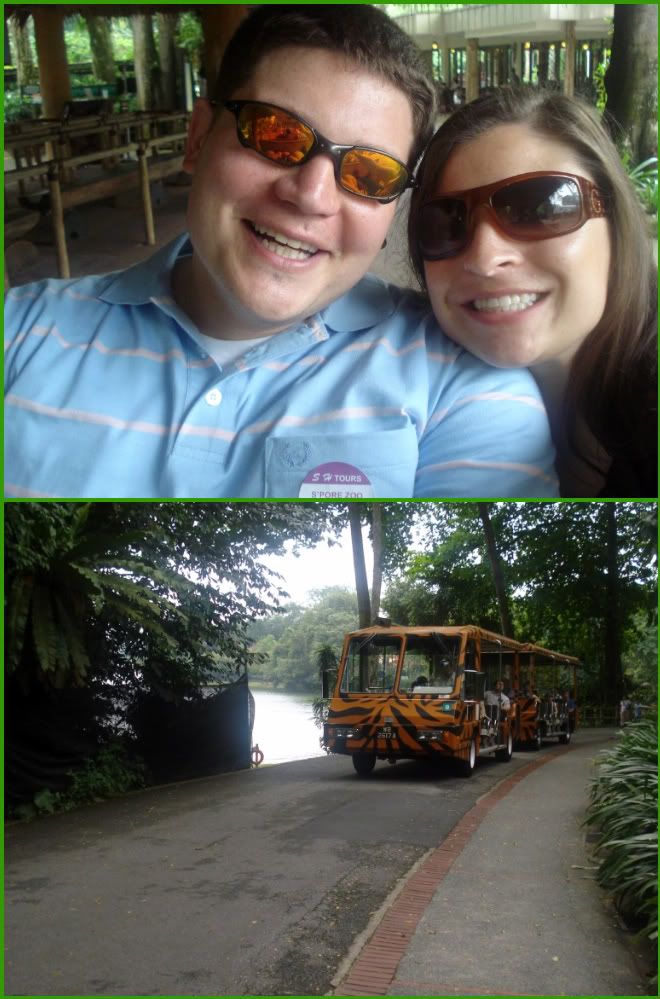 They had a cute little tram that would drive you around the park. We rode it around the whole park to see how exactly how big it was and we were shocked to see how much was in the park, how much work went in to this park, all of the beautiful flowers and tropical plants. They had many animal's and many shows that you could attend. We only had a few hours so we didn't get to take in as much as we wanted to, like riding an elephant, feeding and petting a kangaroo, an sea lion show, a jungle show, a kids park, a boat ride, a tropical garden, and so much more. We are both excited to get back and see all the things we missed.
The girls went off on their own and ended up at the kids park they had no interest in any of the animals, and our boss just wondered around doing her own thing. It was great to have some time alone, to think, to breath, and to just be! I mean after all it was kind of a vacation even if it was work related.
As we made our way around the park I snapped a ton of photos and lucky some of them turned out well.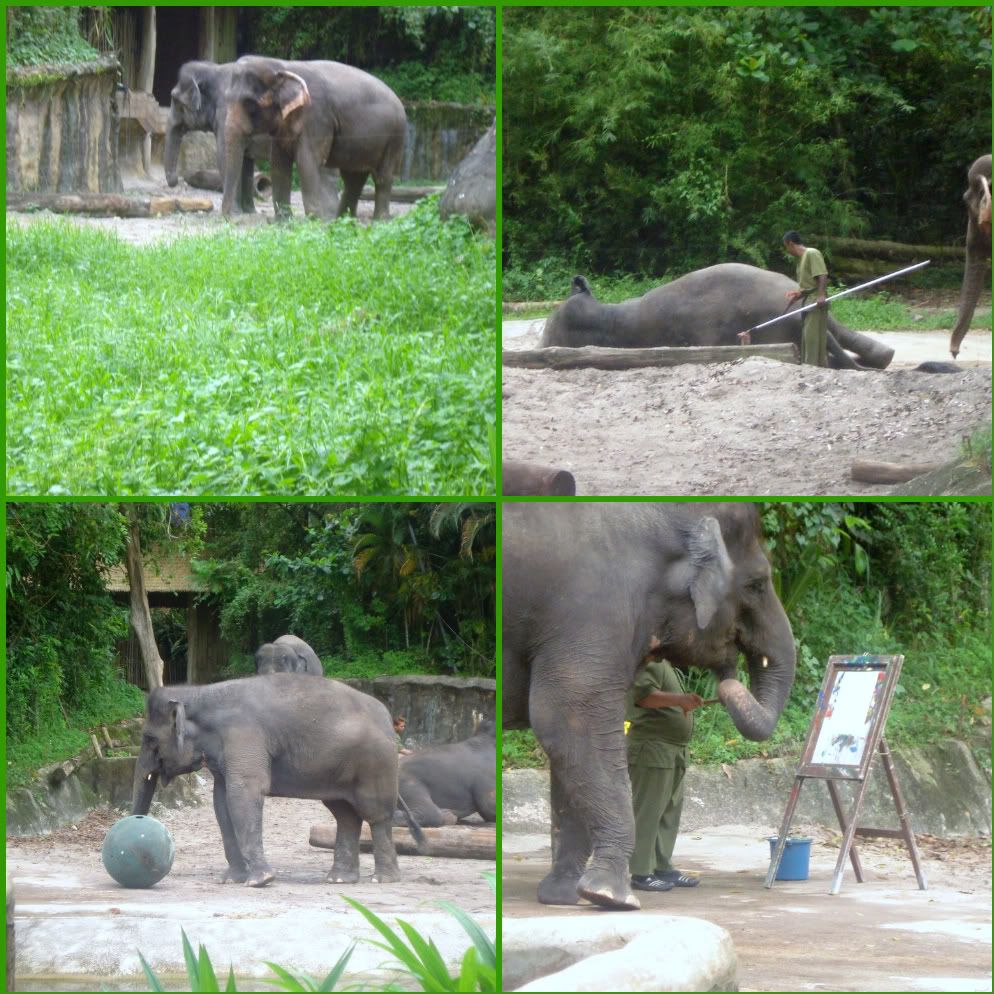 The elephant on the ground was getting cleaned.
The other would toss the ball in the water and then fish it out.
They also had one that could paint!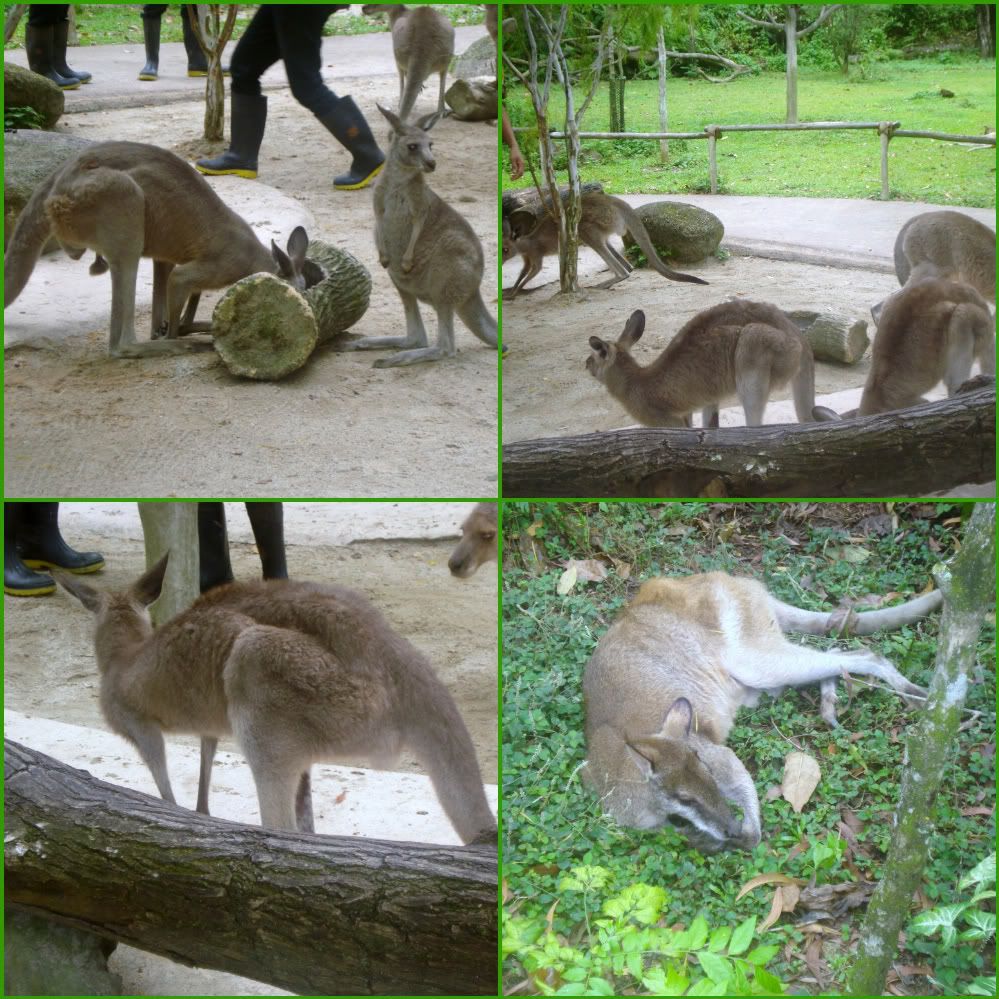 We had just missed the kangaroo feeding and petting, I was just a little bit sad.
 
He was exercising and she was vegging!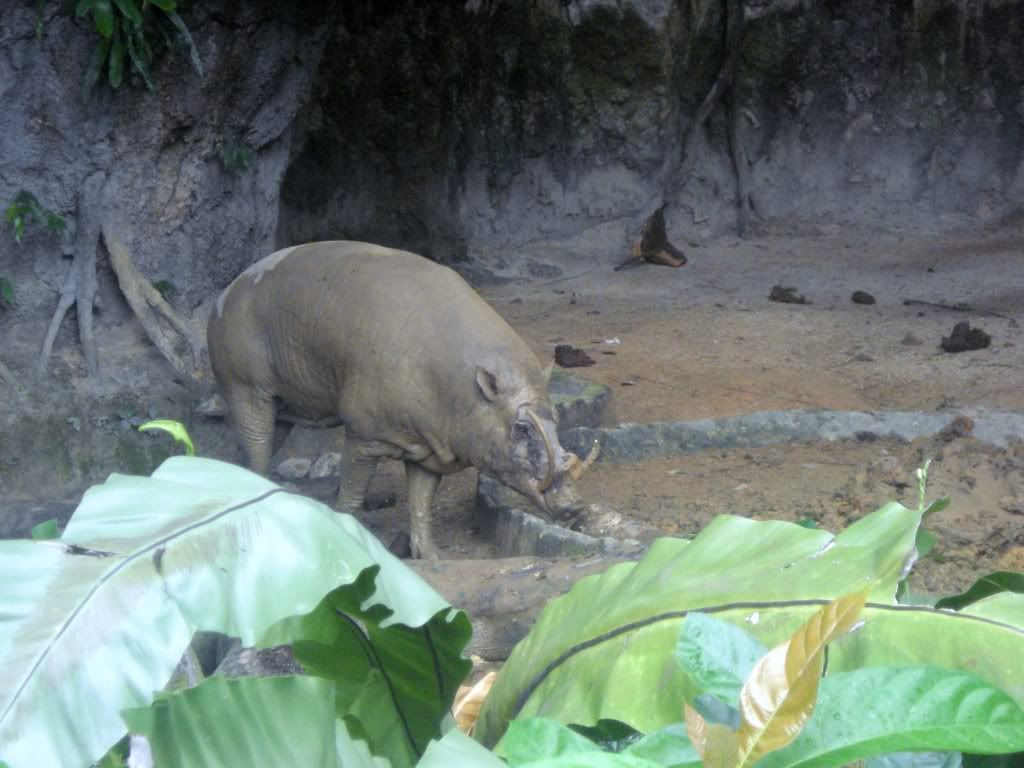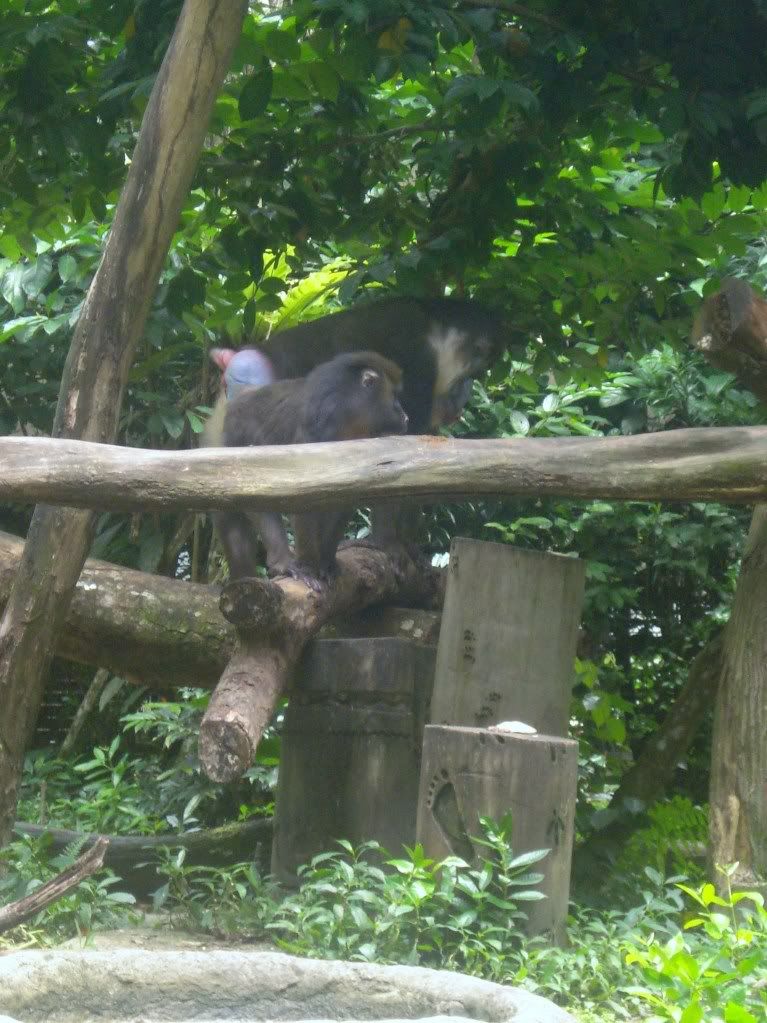 I don't know if you can tell but that monkey has a blue butt,
and well they claim that only the boys have blue butts.
Also above we found Pumba at the zoo! Poor guy looked like he had taken
a few to many runs at the wall over the years.
We stopped by the garden to check out some of the flowers and the water.
Amazingly HUGE Lilly pads.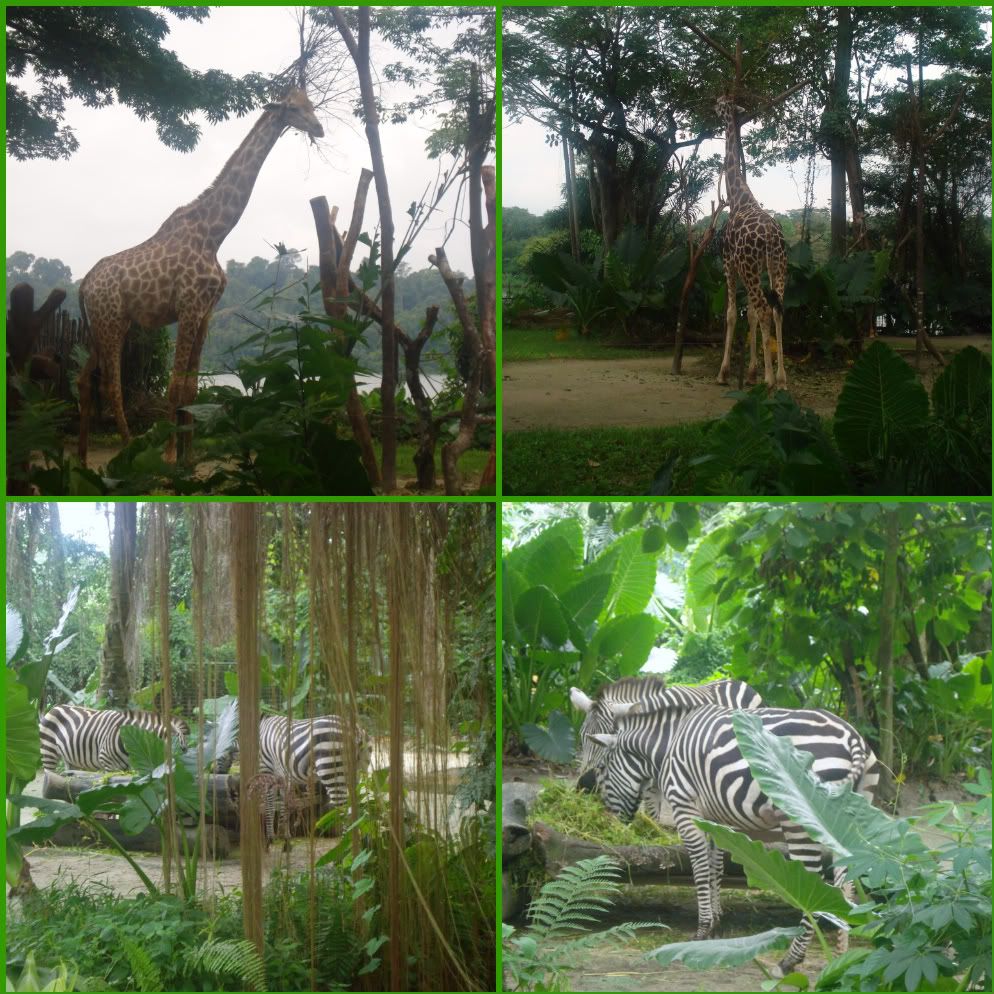 And at this point I got sick of photobucket so now all photos will just stand alone.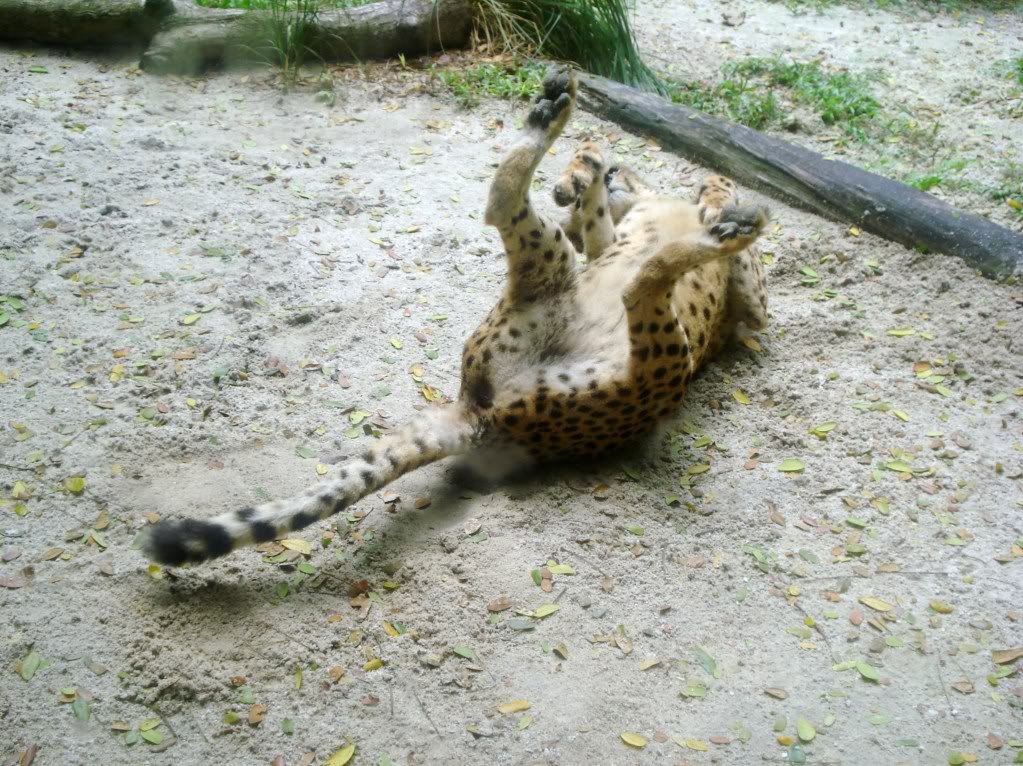 She was in a playful mood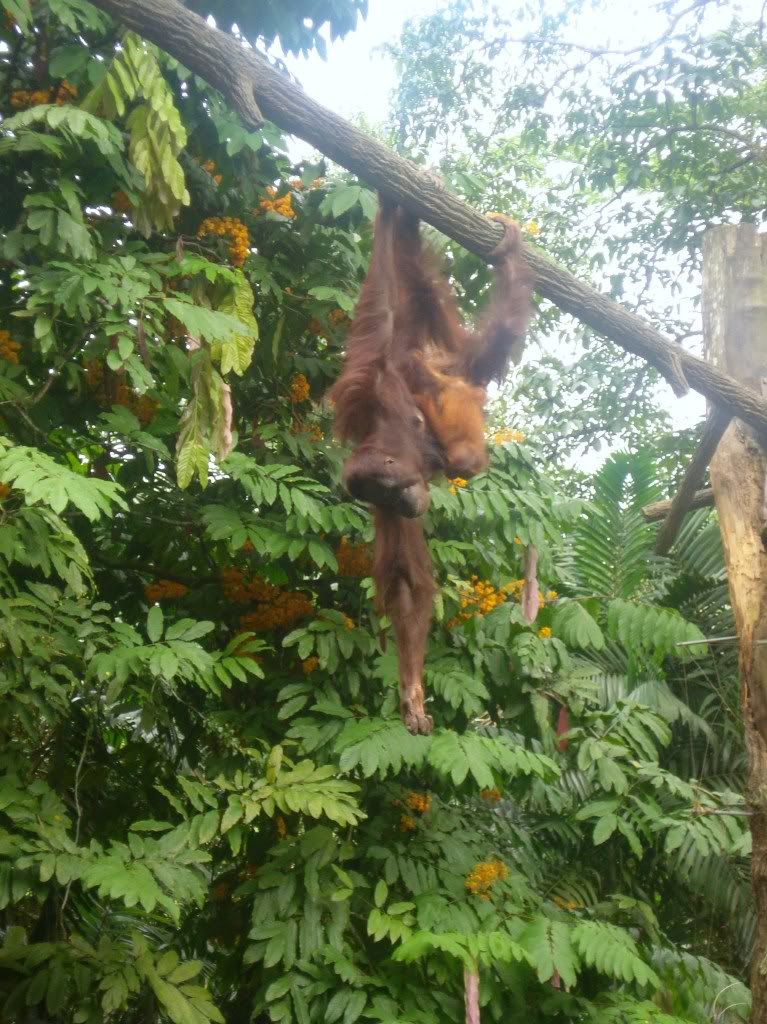 Catching the food as they tossed it up to them
Moving on from the monkeys and at the same time wrapping up the zoo portion of this blog and moving on to the river boat ride portion.
So as you can now guess we went on a river boat ride. It was cute, it was fun, I snapped a few 100 photos but don't worry I will not share them all with you, instead I will try to pick a
few
to share with you.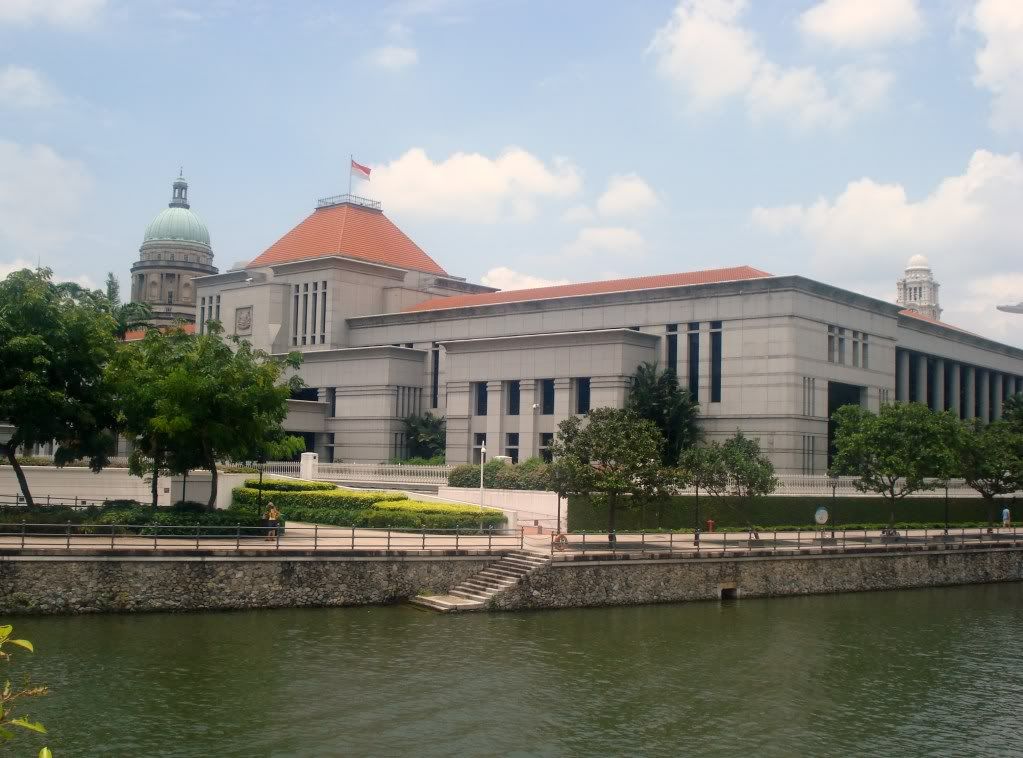 Their parliament building.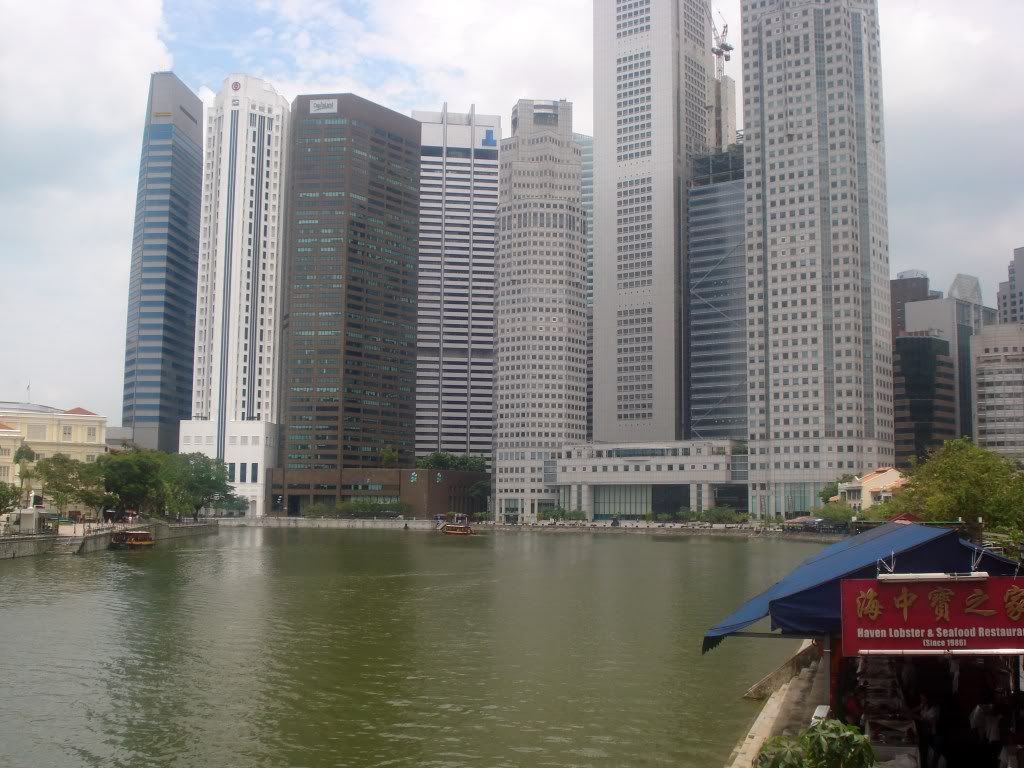 Some of the city
Marina Bay Sands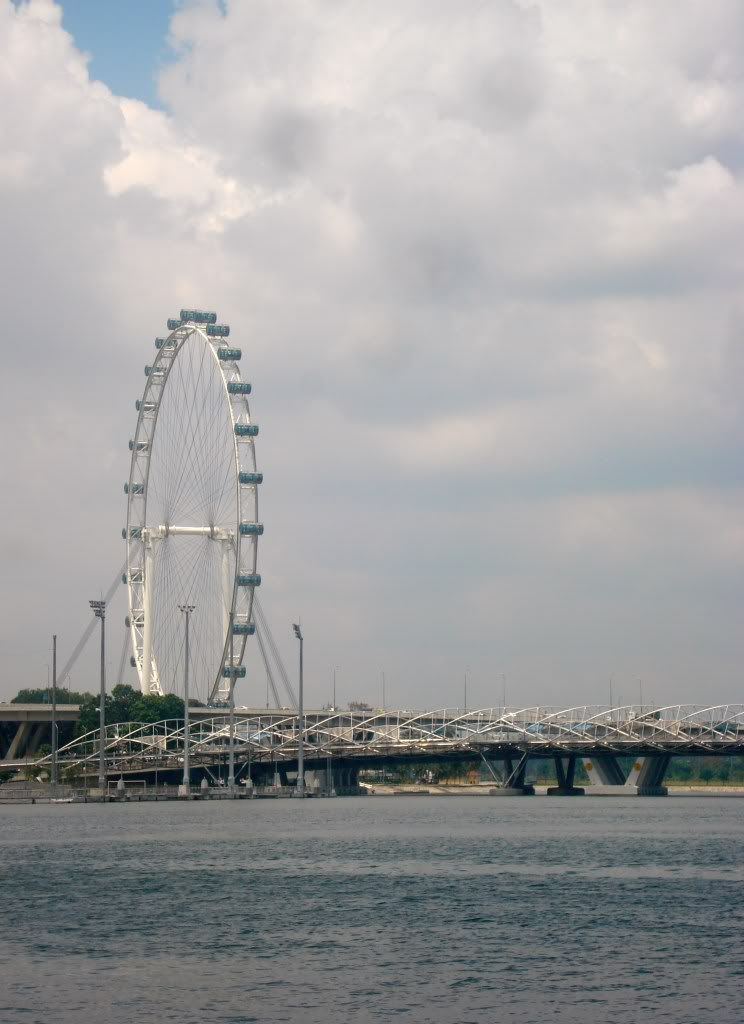 Singapore Flyer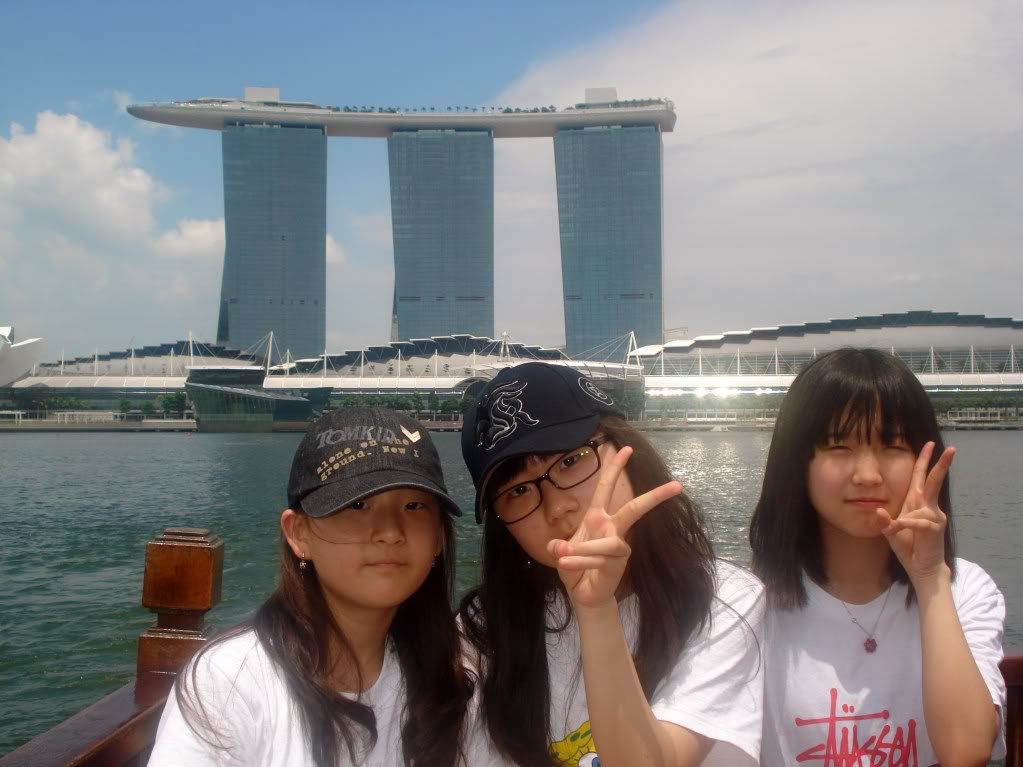 The Girls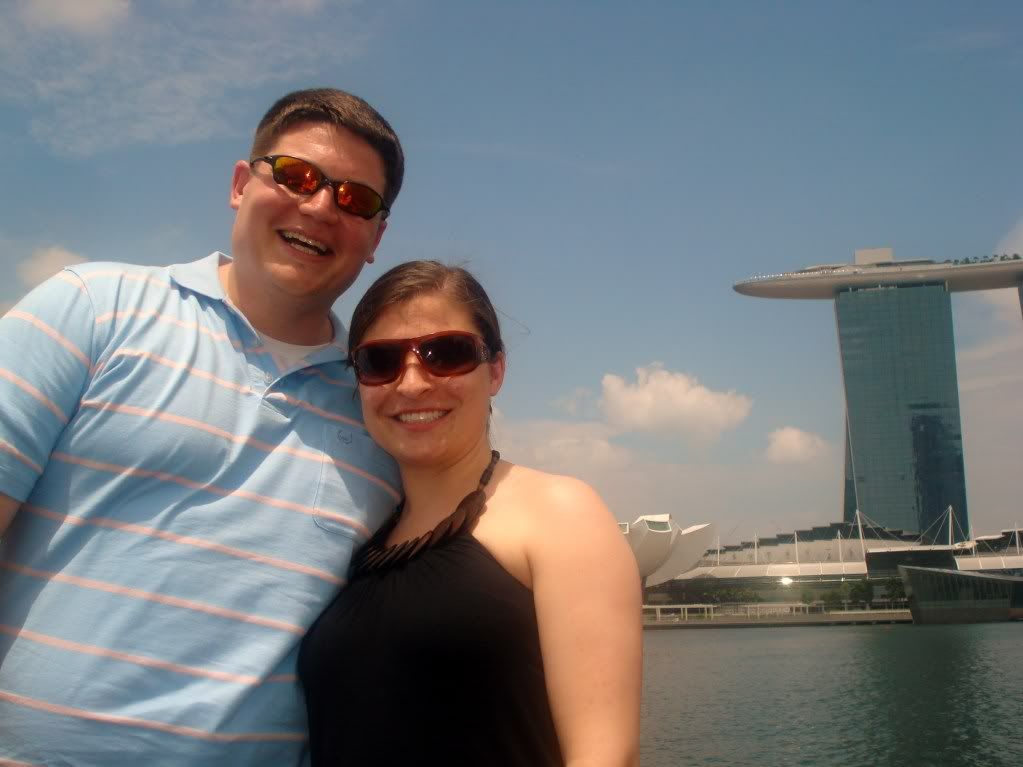 Being the good teachers that we are we made sure the girls good the "money shot"
Sorry about the next two photos we really don't get any good bar food in Korea and well nachos and burgers (well good ones) are kind of hard to find.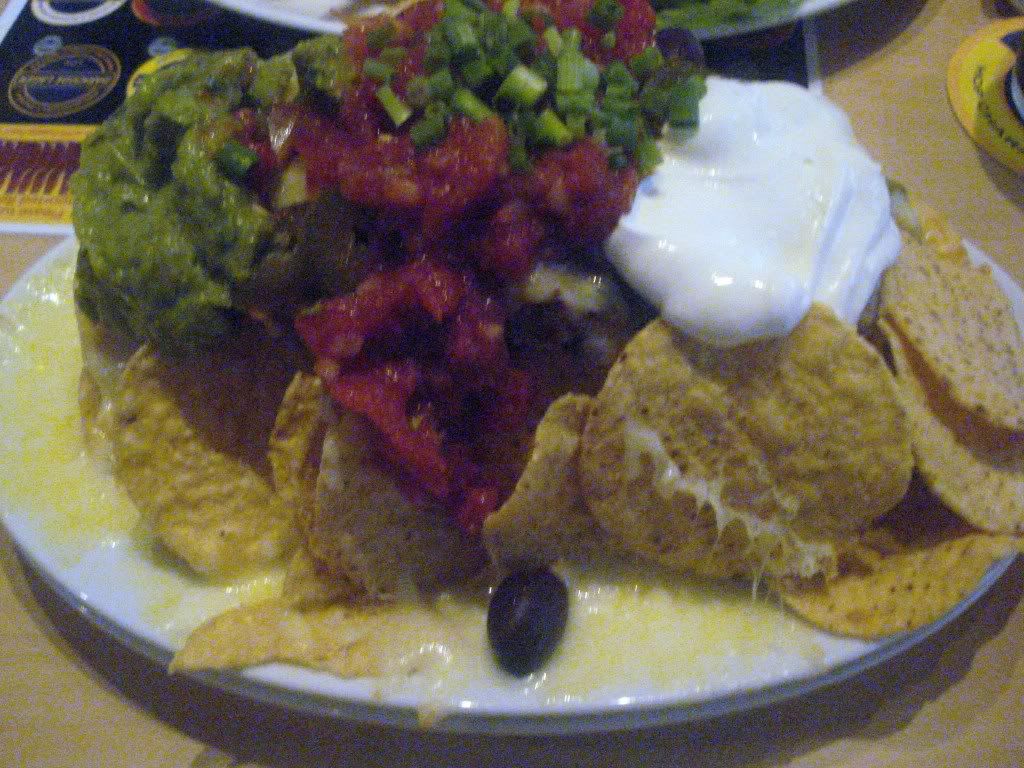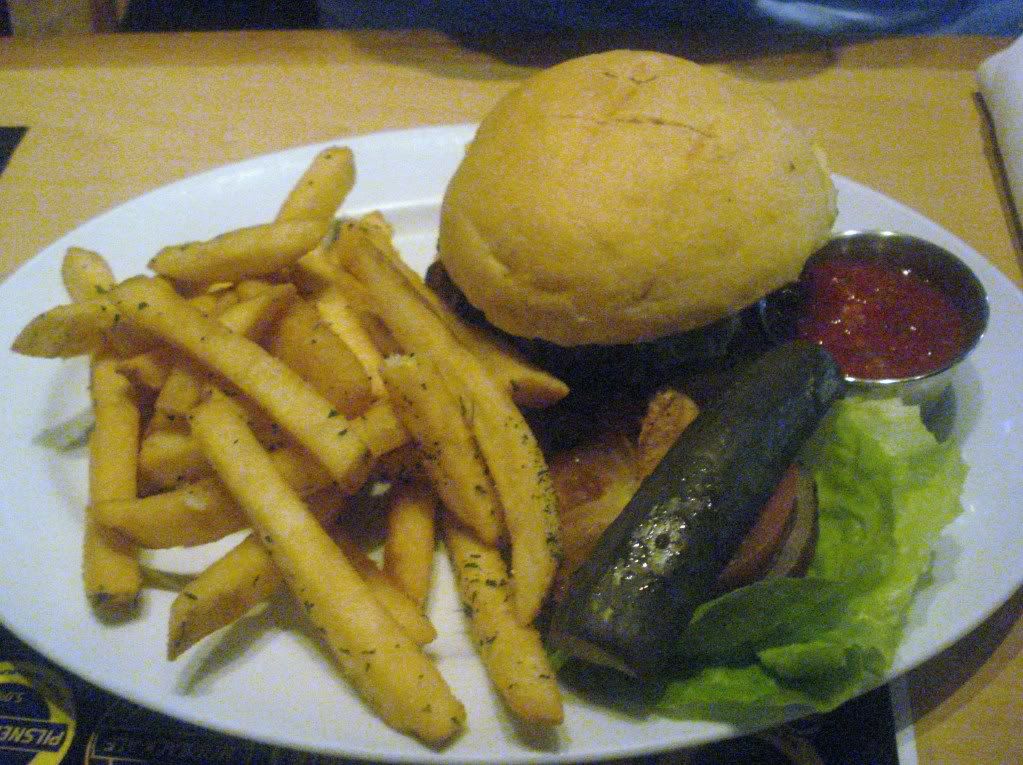 Once done with lunch we made our way over to the Marina Bay Sands to do some window shopping in their amazing mall and try our luck at their casino. We later headed over to the Singapore Flyer, getting caught halfway over in a huge storm only to find out it was closed due to rain/storms. Don't worry about our fun thought, it just meant we got to enjoy a few beers as we watched our last storms in Singapore before calling it a trip and heading to the airport. I am sure there are some photos I forgot but don't worry I will add them in some other time but just in case let me do one more quick check and share with you some of the photos Ester took with her camera. Just follow the link below to photobucket and enjoy! I always love to see what kids take photos of and how they see things.
http://s1210.photobucket.com/albums/cc420/bart-megan/Singapore%20April%202011/Singapore%20Through%20Esthers%20Eyes/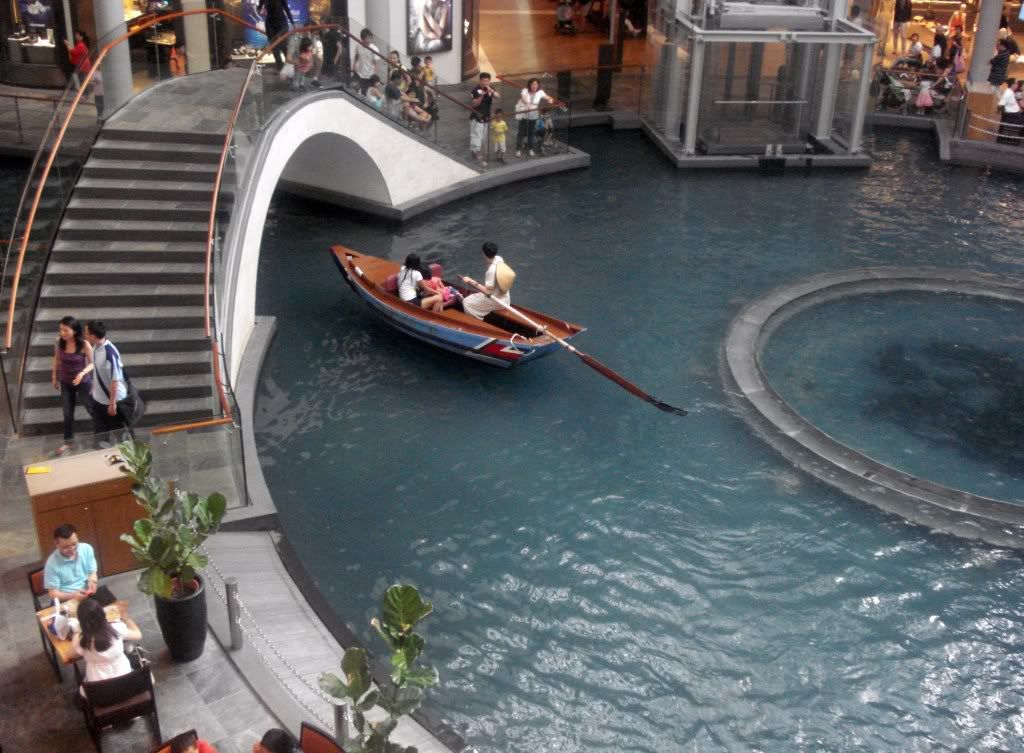 The river inside Marina Bay Sands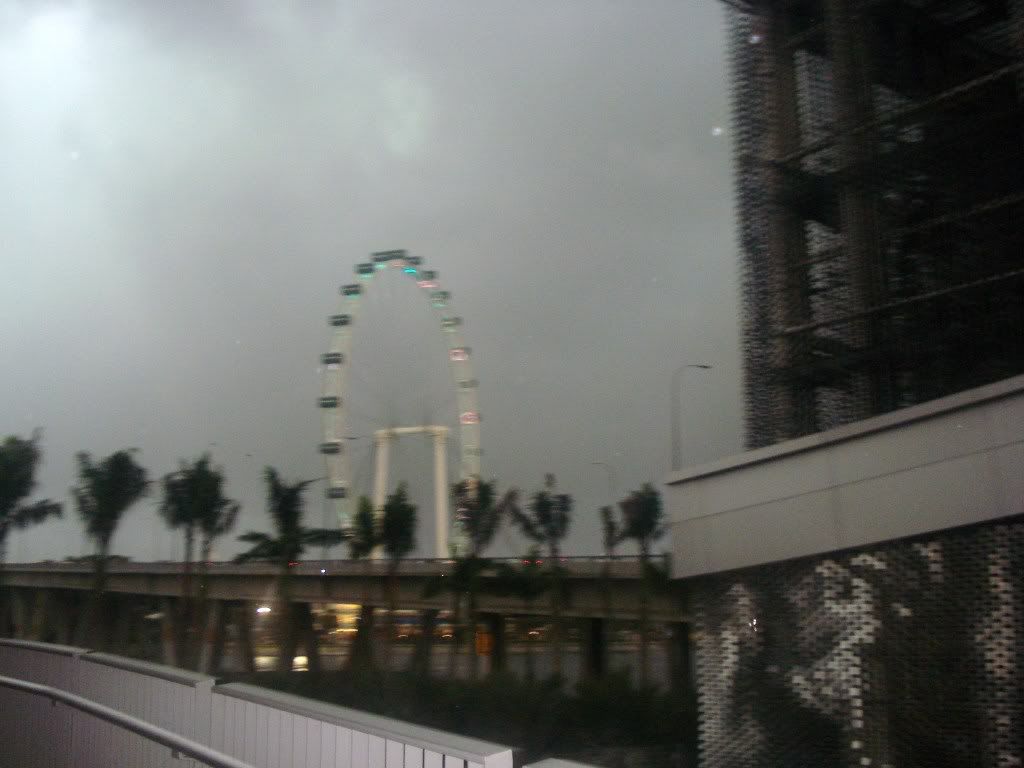 You think we would of seen the storm coming before we headed over there.
Ok yep I think I got everything in here now.
Hope everyone is having a great weekend! I hope to be updating some other blogs soon but hey I say that all the time and these days it almost never seems true!