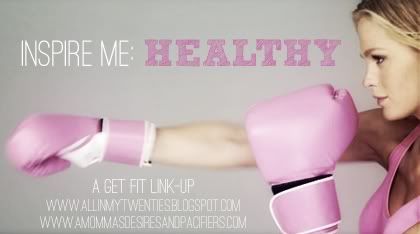 Dear Thursday,
Funny seeing you hear. I swear right now you are about as much fun as Monday's. I mean you come around once a week to show your face and rub it in that I didn't work as hard as I could or should of. You mock me and make me think that I am never going to reach my goals. You are kind of what some would say "the 2nd letter of the alphabet" and I don't know if we can ever be friends.
So it is Thursday again. A whole week has gone by in the blink of an eye. Did I do better this week? I sure tried to. As always I had a plan and I had goals....but you know how these things go. Life gets in the way, we get clever with our excuses, we find any reason to eat this or not do that. My favorite is "well at least I am not that fat yet, and I can still kind of workout so I can't be that unhealthy"....yea sadly if I keep thinking that way I will be "that fat" and "that unhealthy" in no time. I also know that it is horrible to compare myself to others when the only person I can be is me. But I can't kid myself, I am currently not the best person I can be. I know this, but yet I keep being this half Megan.
Anyways so enough fluff and avoidance how was my week? Well as always my weekend was self destructive and disastrous. Lots of food very little working out. Sad I know this is something I really have to work on because I lose weight and then bam gain it back and then bam lose it and it is just like a circle....an evil circle that I bring on myself.
So my goals for this week were:
1. Eat Healthy
I did much better once the weekend was over. Weekends you really are not good to me. Yes you are loads of fun, and I look forward to you every week only to leave me feeling bloated and sluggish.
2. Workout more than last week
So I have done a little more than last week. Not much more but more. I am trying to push but to hard because I know myself. I can full on blow it out but then I spend the next few days just chilling out. I have learned that I am no longer 17, I cannot just bounce back into shape. It takes time and I just need to keep adding on and building up. Really blowing it out one day only to not be able to move for the next 4 gets me know where and only discourages me.
3. Get below 140
I just barely met this goal. This morning I did a little happy dance when I looked down and saw 139.5 on the scale! Now can I keep it off this weekend? I have an early morning breakfast date followed by shopping and maybe lunch with my long lost BBF.
4. Start jogging at least 60 seconds at a time.
Failure struck right here because this did not happen. I did not jog at any point for even a second this past week. Starting the week out on a Tuesday kind of messed me up but don't let me feed you to many excuses I just didn't even bother to try. 
I think I will go ahead and keep 1, 2 and 4 the same for next week.
My Stats:
Starting Weight (New Years) : 150
Today's Weight: 139.5
Lost: 10.5
Can you tell I am stuck on that .5? It is the only thing holding me under 140 so I am going to cling to that like it is a life saver....maybe one of those gummy candy kind, those are good!
Well I guess that is that for this week. I am off to work and then to yoga! I am loving yoga, it hurts but I love it!
Happy Thursday!