This blog is just a little bit late and I have been putting off writing it however sadly I know the longer I put it off the less likely I will be to write it. Friday the 24th of December our school had its Christmas Party (Ryan and I may of been a little on the "Grinch" side because this part meant we couldn't fly out to get home until Christmas Day) and I won't lie but it was a little odd. Most of this blog will probably be photos because the Christmas party was very simple and went more or less like this:
Show up to school at 12 to blow up balloons with Annie teacher (what Ryan and I are always put in charge of)
Have a meeting about who was doing what for the day and about how we are not to raise our voice or yell at the children (yea right that didn't happen).
Have the first group of kids (8 to 10) show up from 2:30-4:30

Gather them all in the gym to sing songs, play bingo and then break up into their classes for to cooking contest (Ryan and I got to be the judges....fun fun) and then do the Christmas Carola contest.

Have the second group of kids (10-12) show up from 5:00-7:00

Repeat same drill as the first party only have this kids seem less amused and a little bit cranky

Have the third group of kids (middle school age) show up at 7:30 as Ryan and I made our way out the door to catch the last bus to the airport.
I guess I can explain more in between photos because that really doesn't tell you much about the day now does it. I took a ton of photos however I also got put in charge of running the video camera to capture all the "sweet cute little moments" and well kids don't really like to sit still.
Party 1: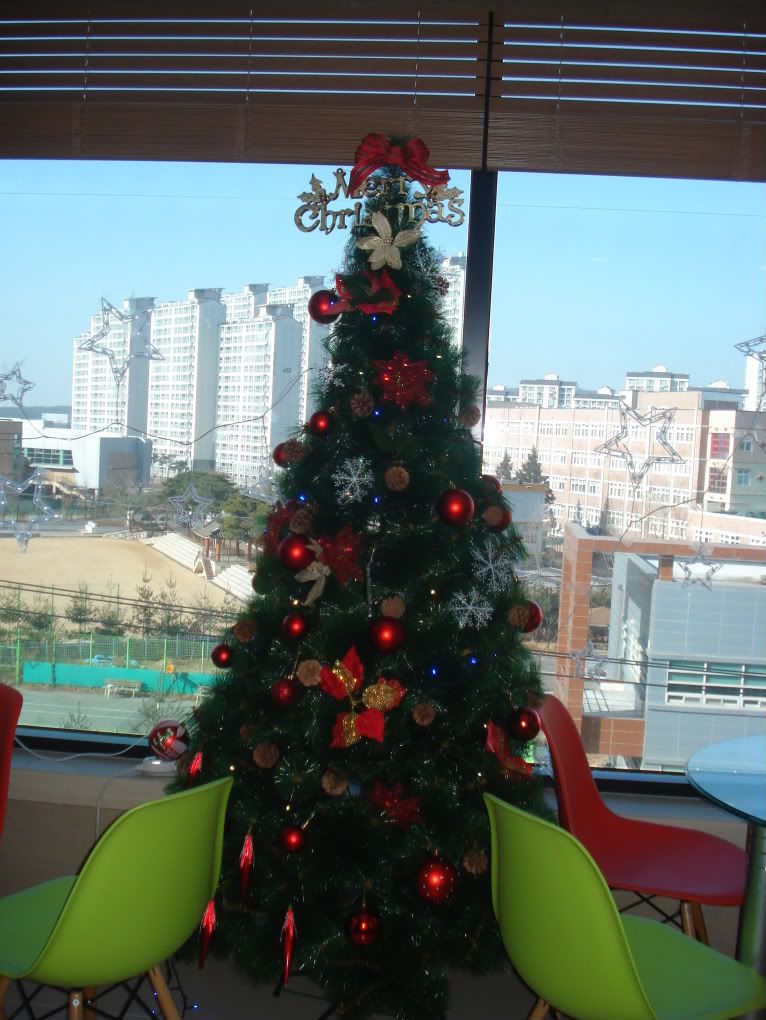 The School Tree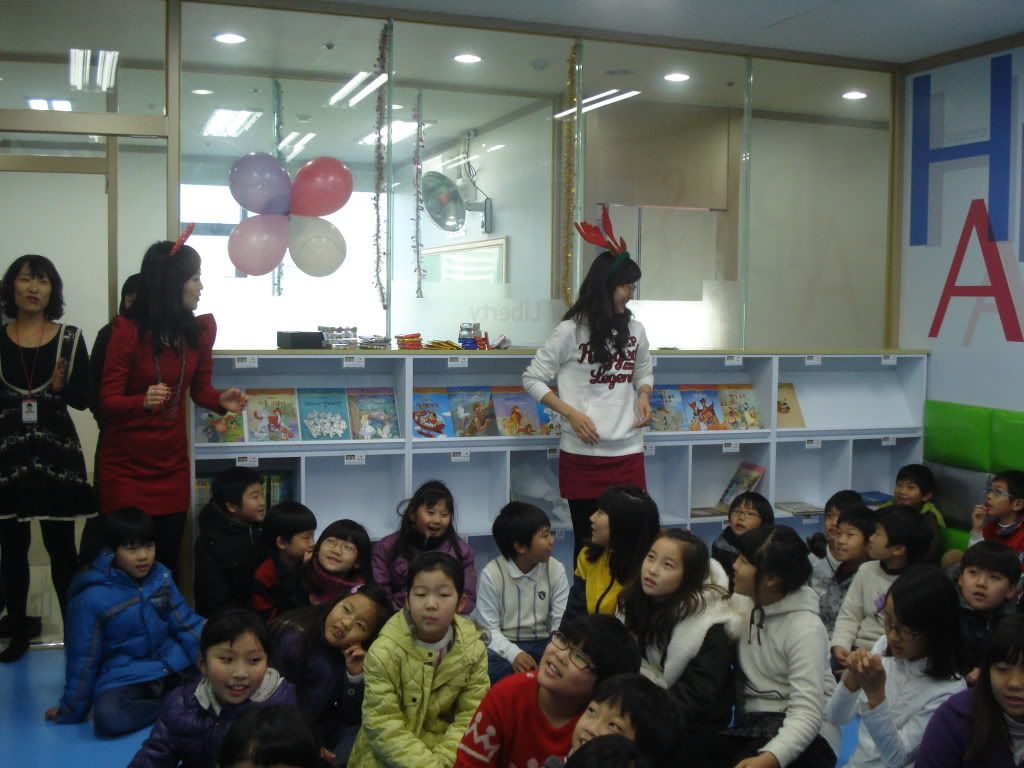 Singing Songs....hints the title oddly I have never heard of "Lucky Cookies"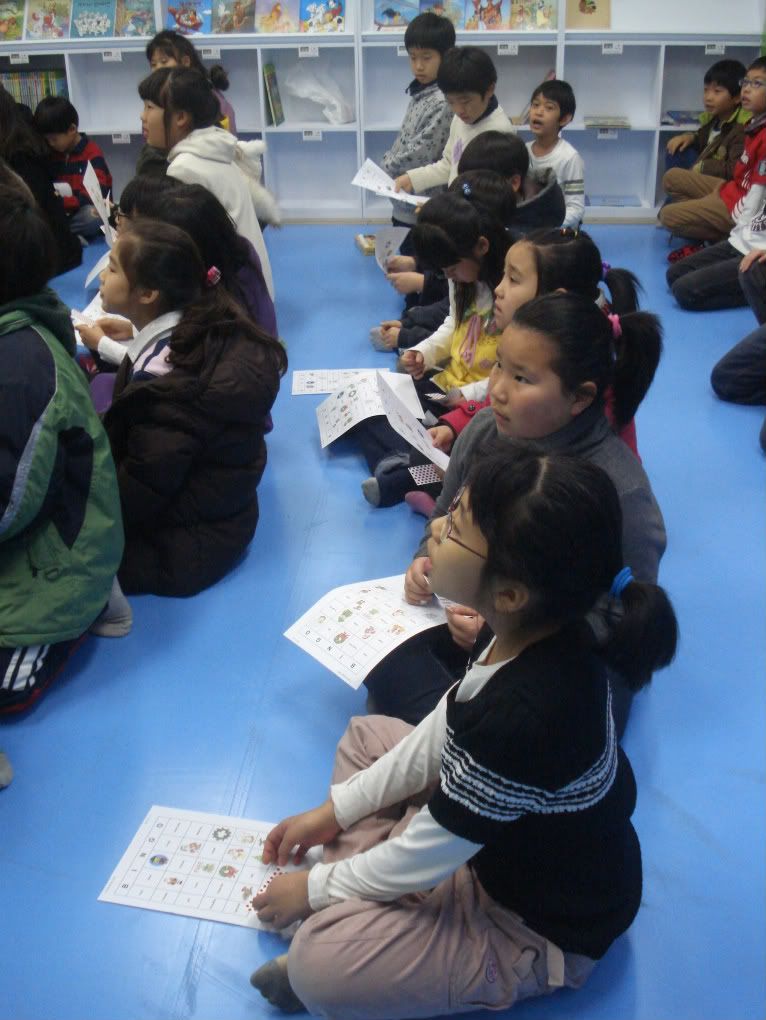 Playing Bingo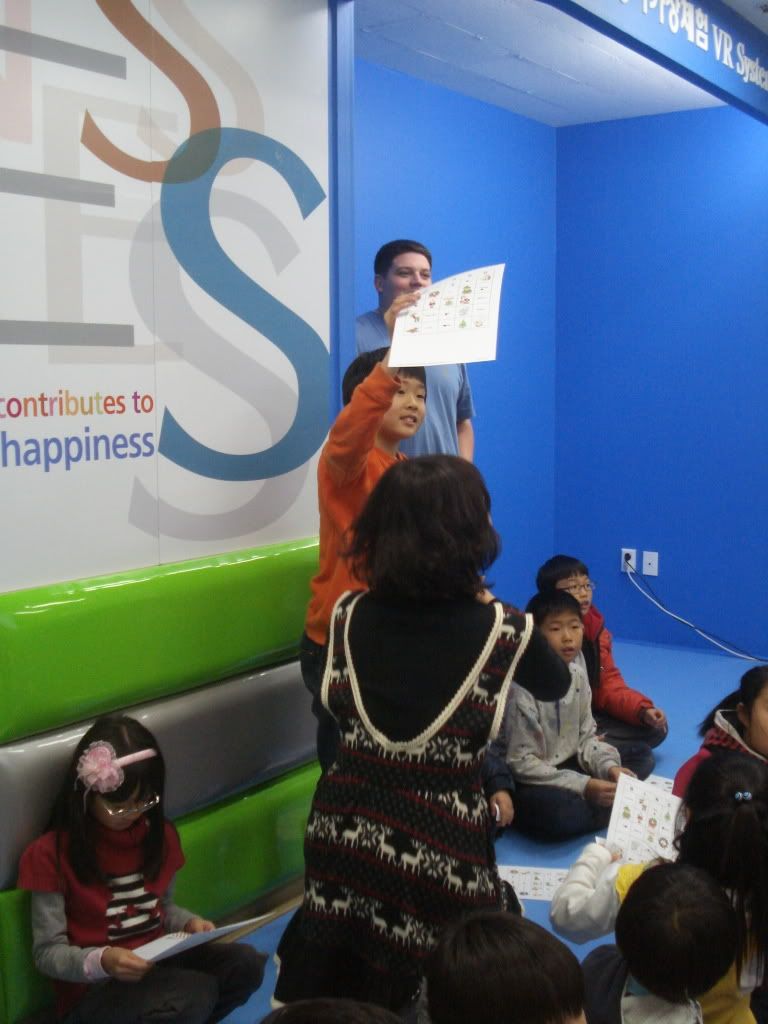 Winner number 1
Winner number 2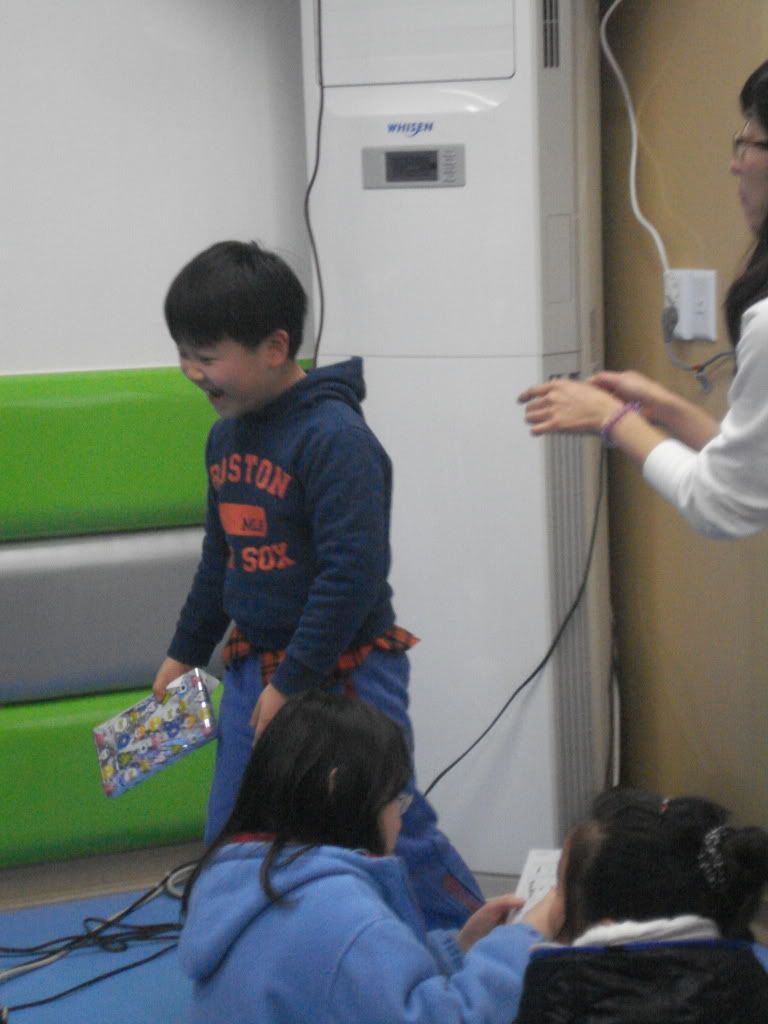 Winner number 3
Start of the cooking contest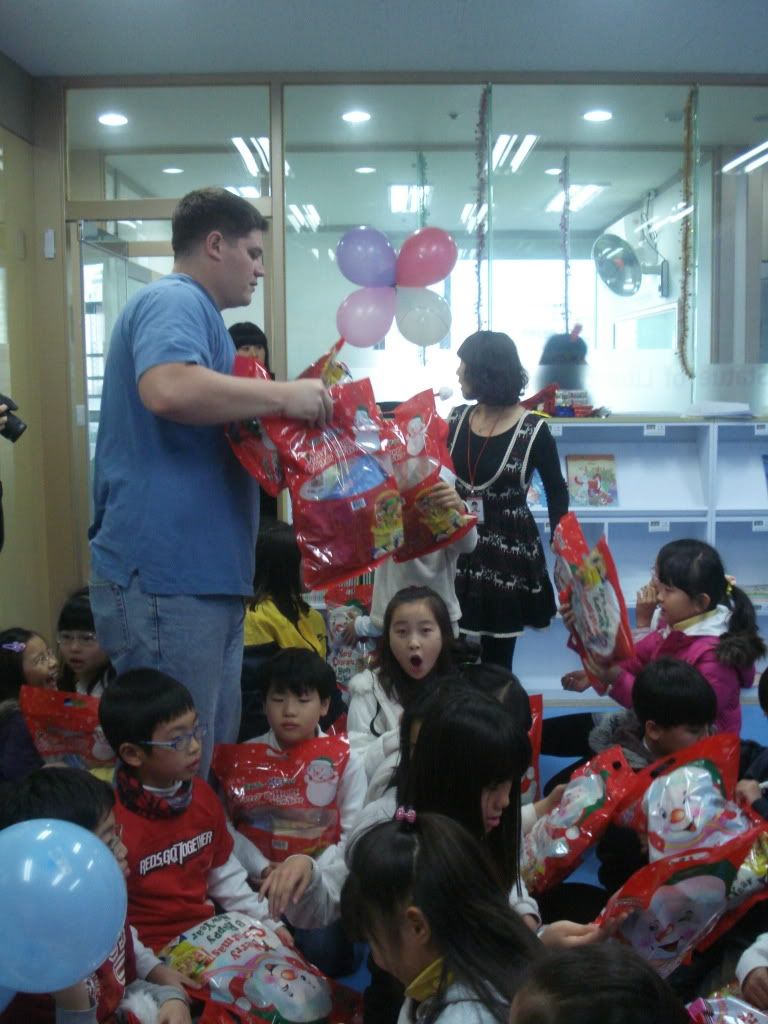 Ryan giving out the gifts, he got mobbed a few minutes later
Party 2: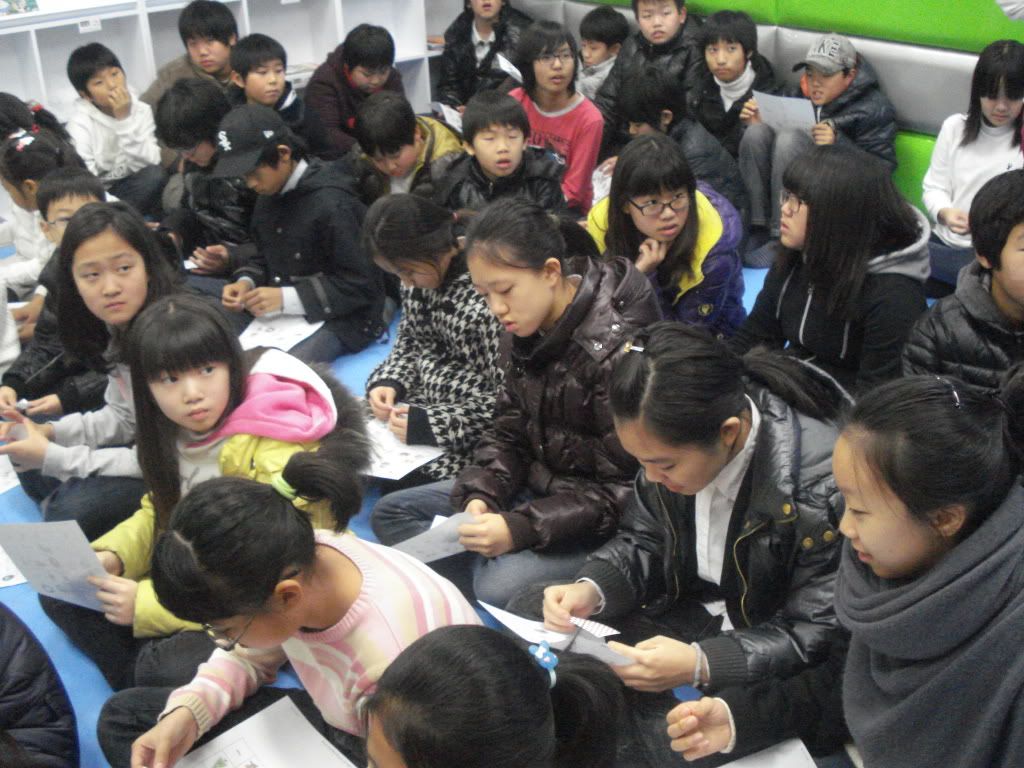 They were not quite as happy as the first group was about singing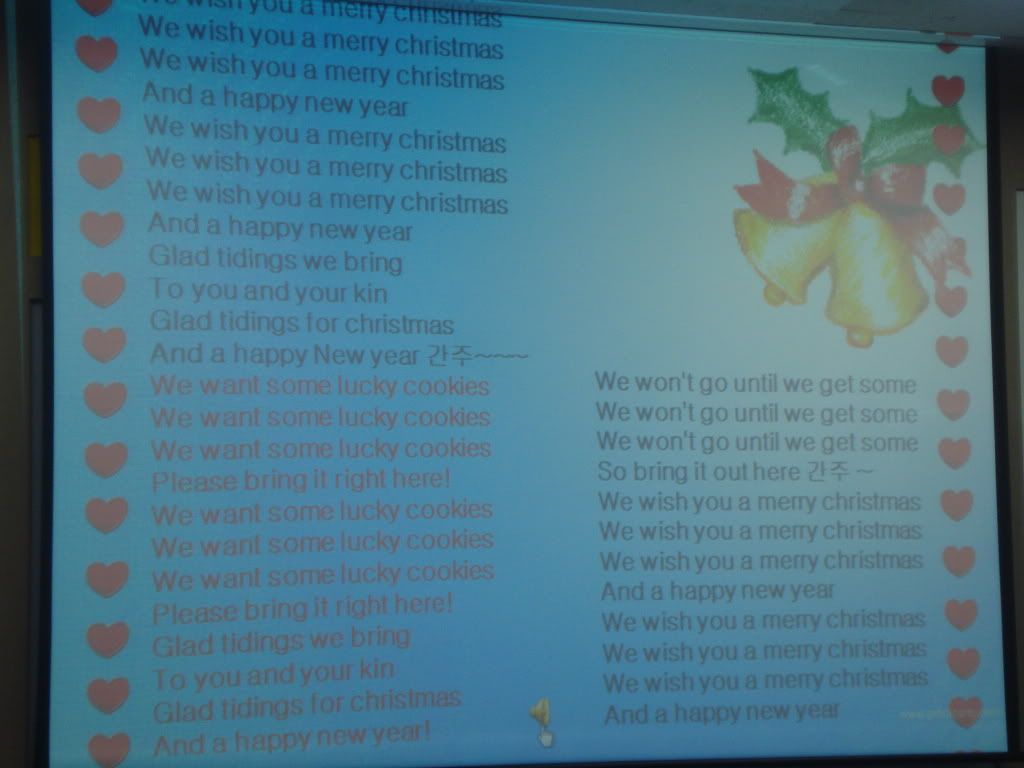 Where the title of this blog came from. If you read the song you will see that there is no figgy pudding but instead something called lucky cookies in Korea.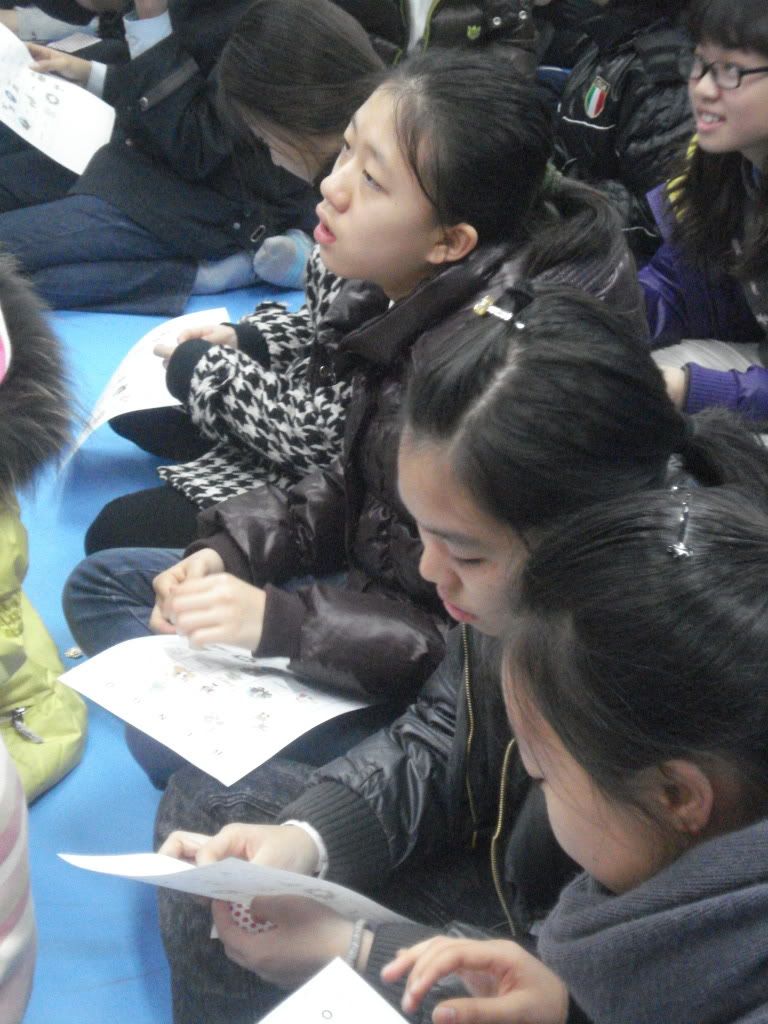 They were not really too happy about Bingo either.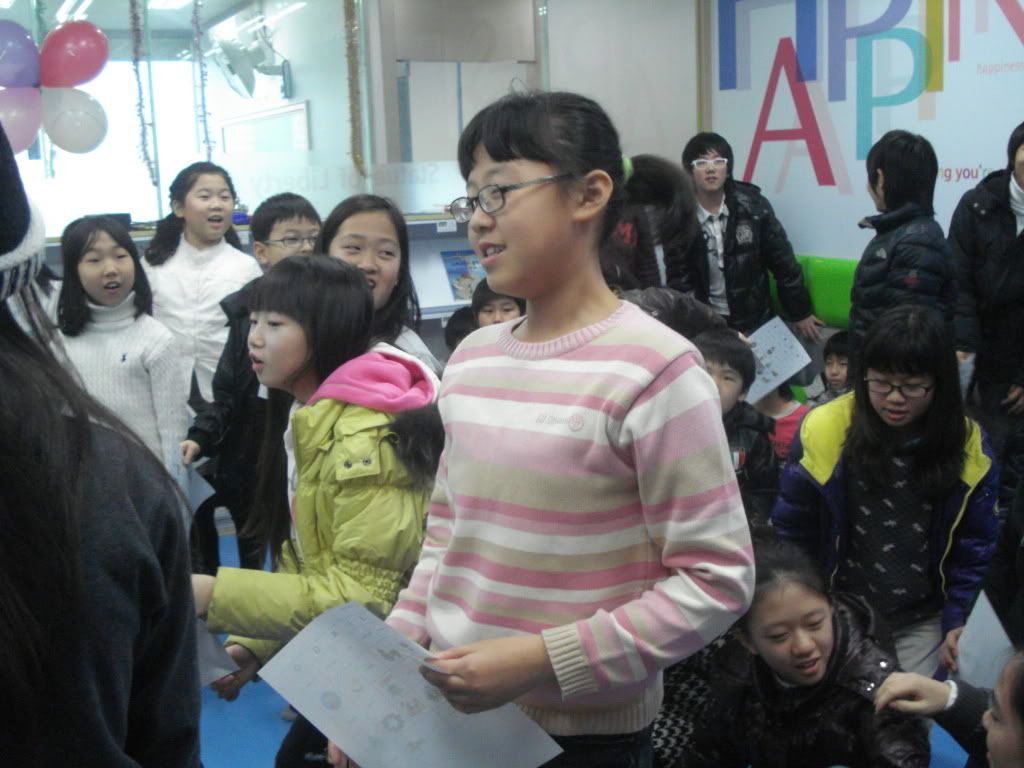 Winner 1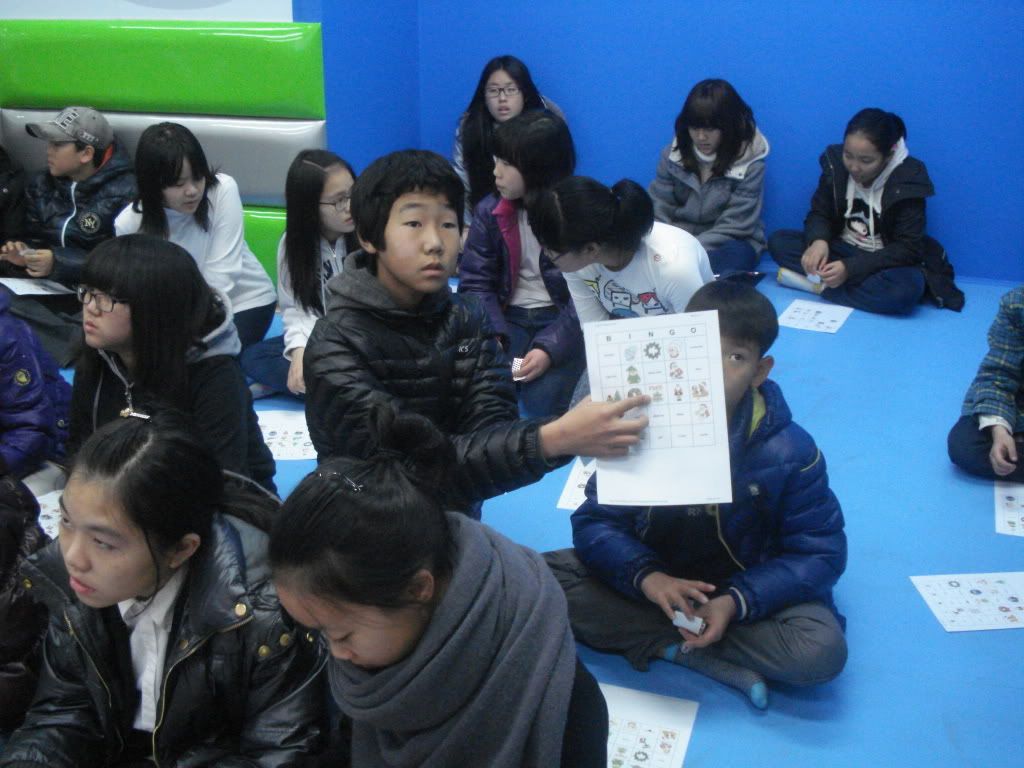 Dean asking Ryan if that was the right block.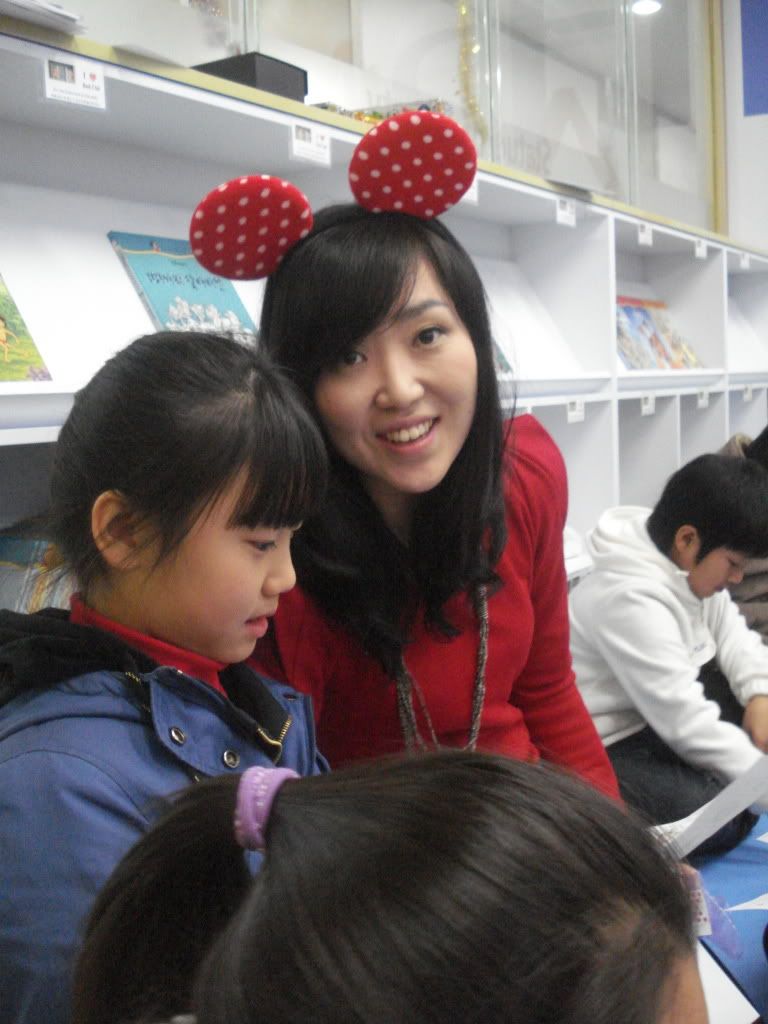 Grace Teacher helping a student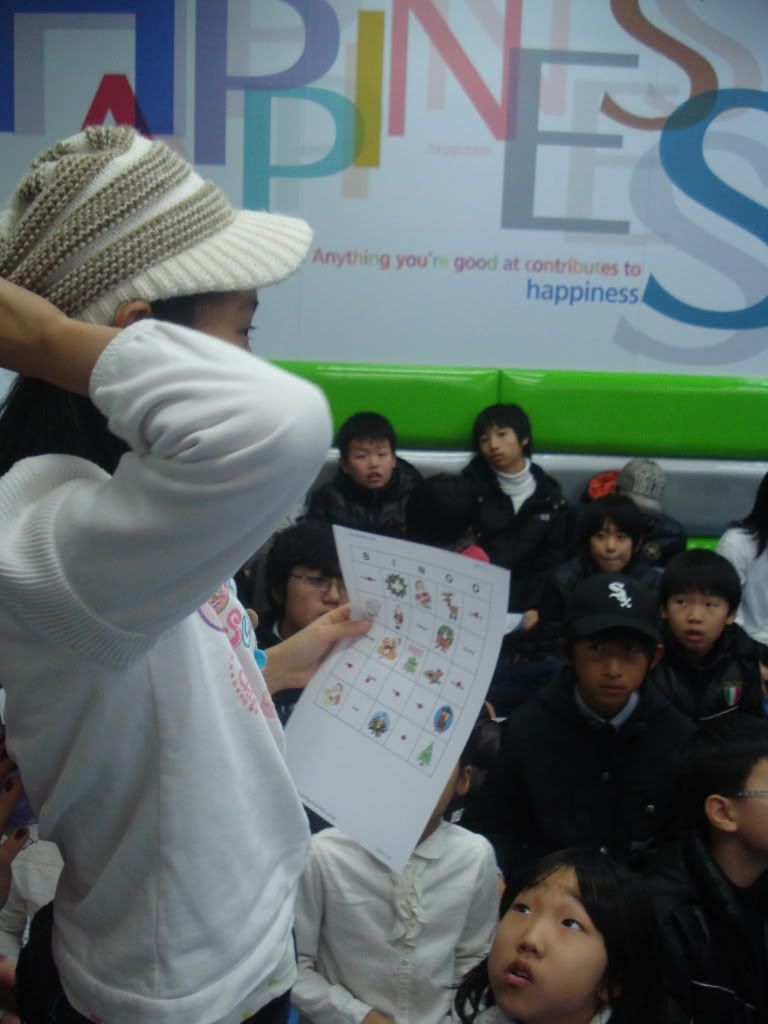 Winner 2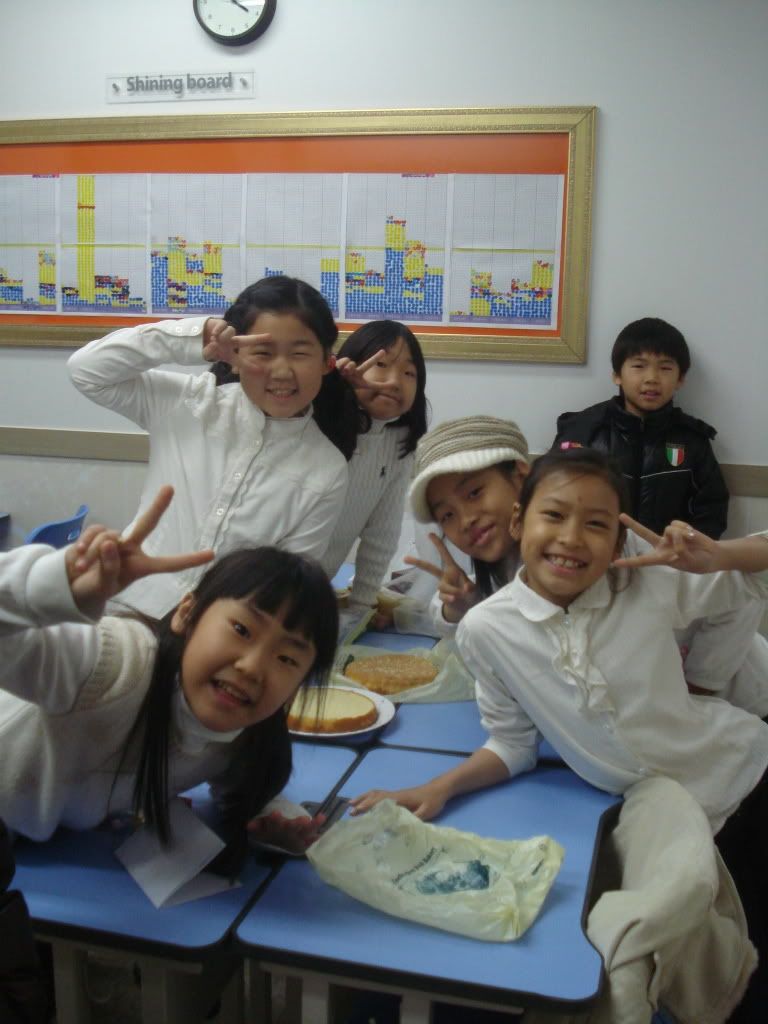 Start of the cooking contest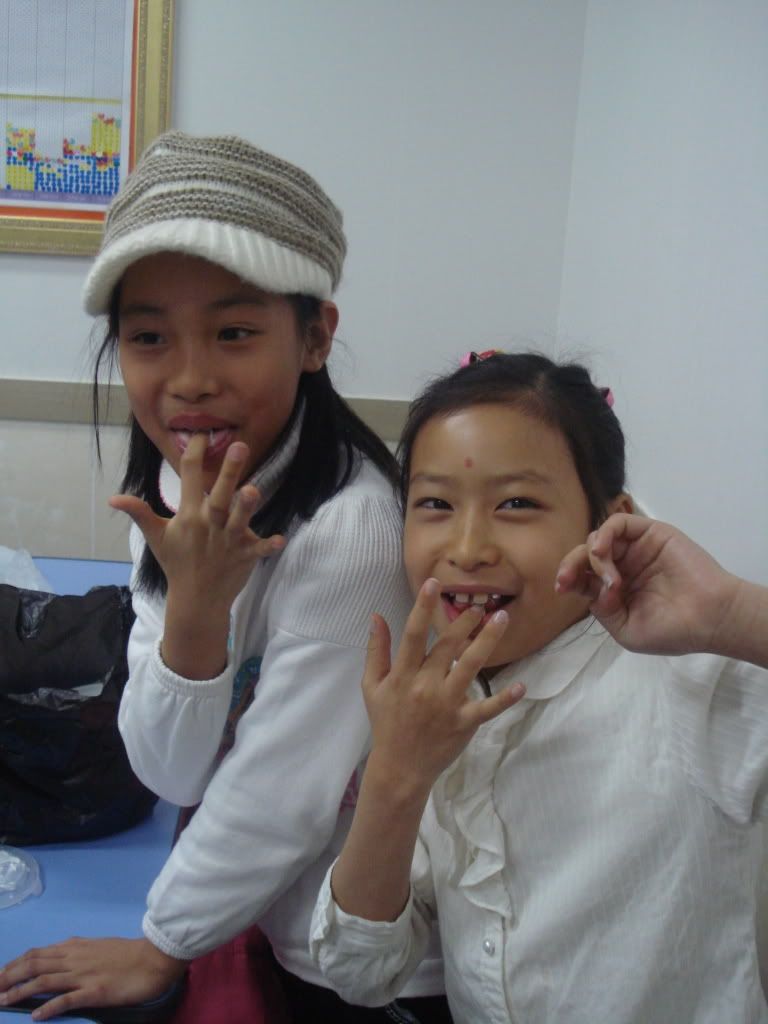 Licking the frosting off their fingers

The tomatoes with the sweets was kind of an odd combination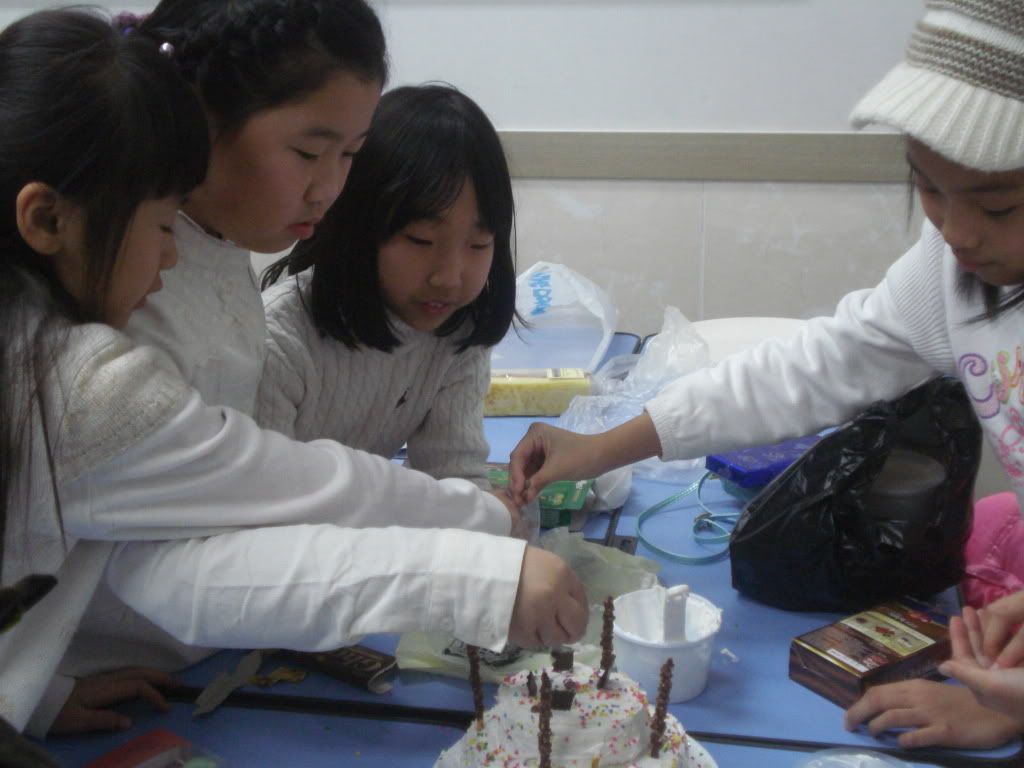 Putting on the finishing touches
They made a house out of all sweet snacks. Sadly they forgot to say that those little "Skittle" like candy's are hard as rocks.
They are my favorite class so maybe I am bias but how cute is it that they are cutting all the sandwiches (and insides) into tiny stars.
Sorry it wont flip upright but it was peppers stuffed with tuna and kimchi and it was great (and I hate tuna!)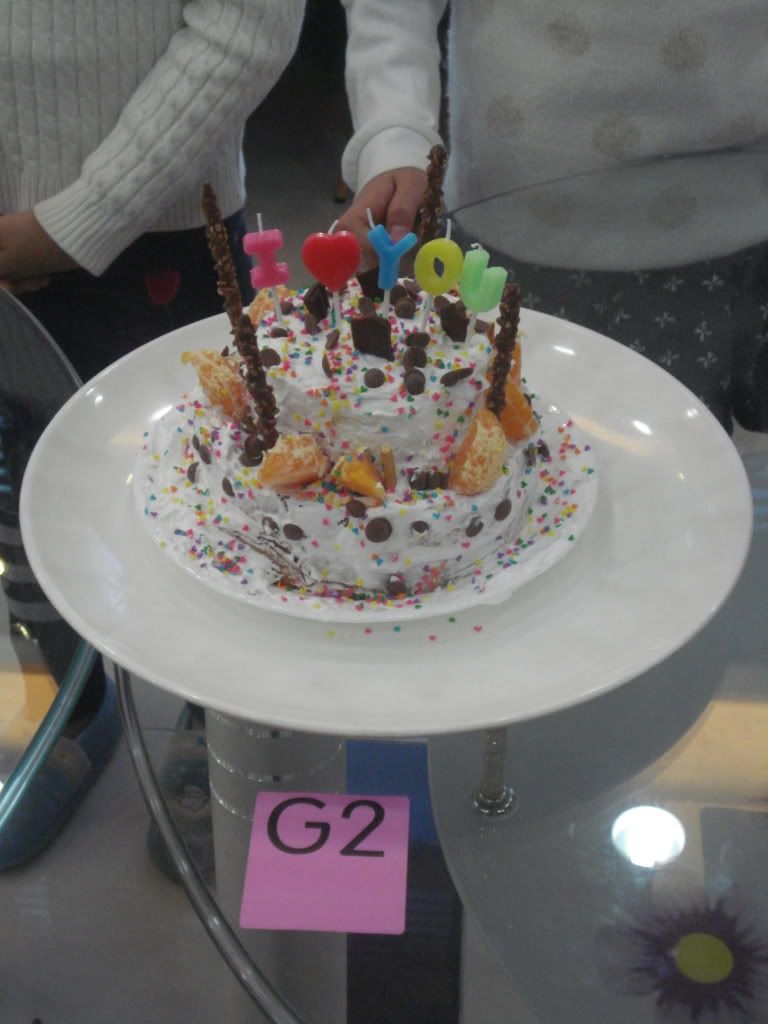 Aww G2 I love you too! They won first place and made it and decorated it themselves!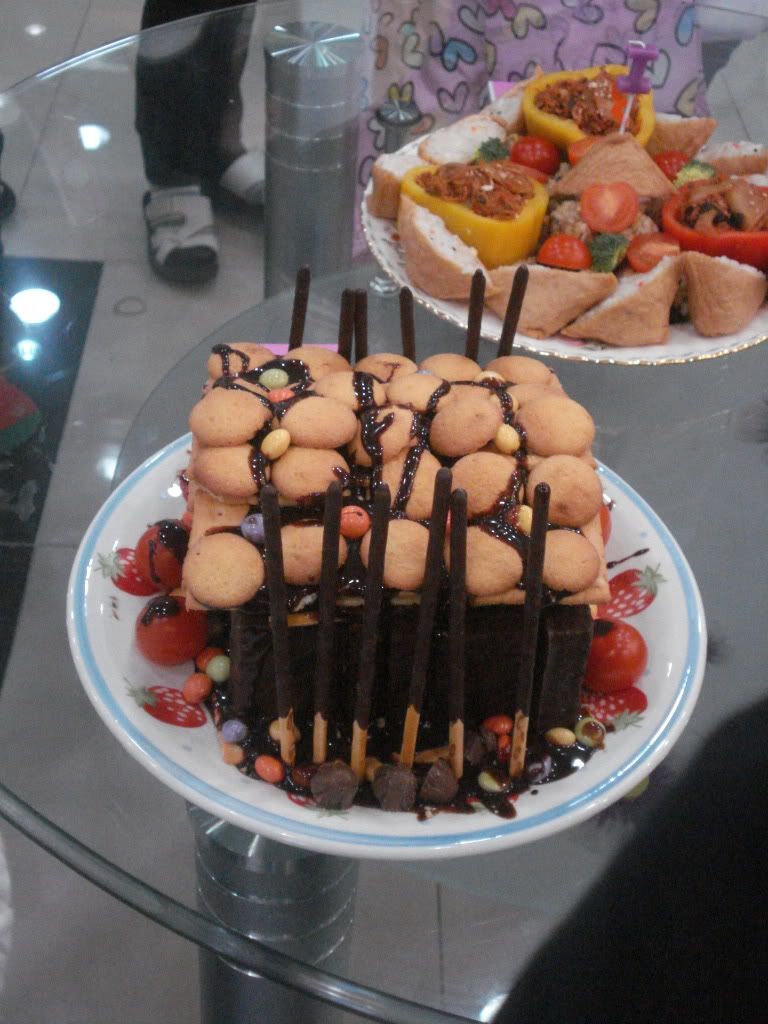 It looked and tasted great however it was already premade everything so they did not win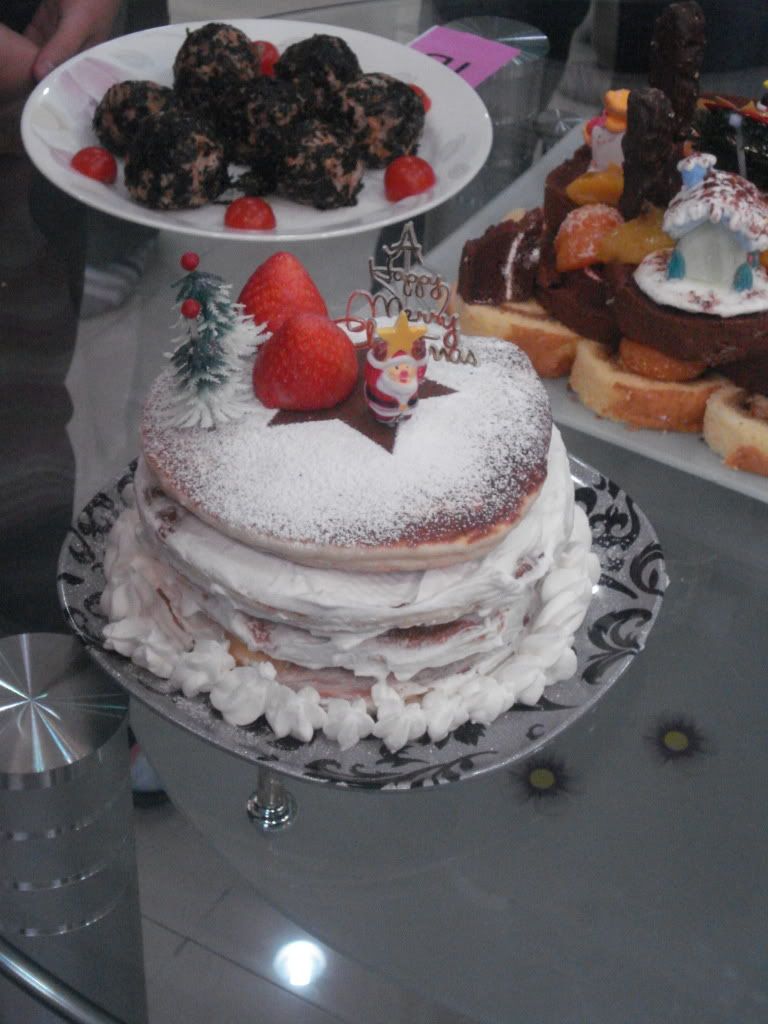 Pancake cake....
Ryan kept trying to talk them out of using the heart shape but sadly he didn't get anywhere.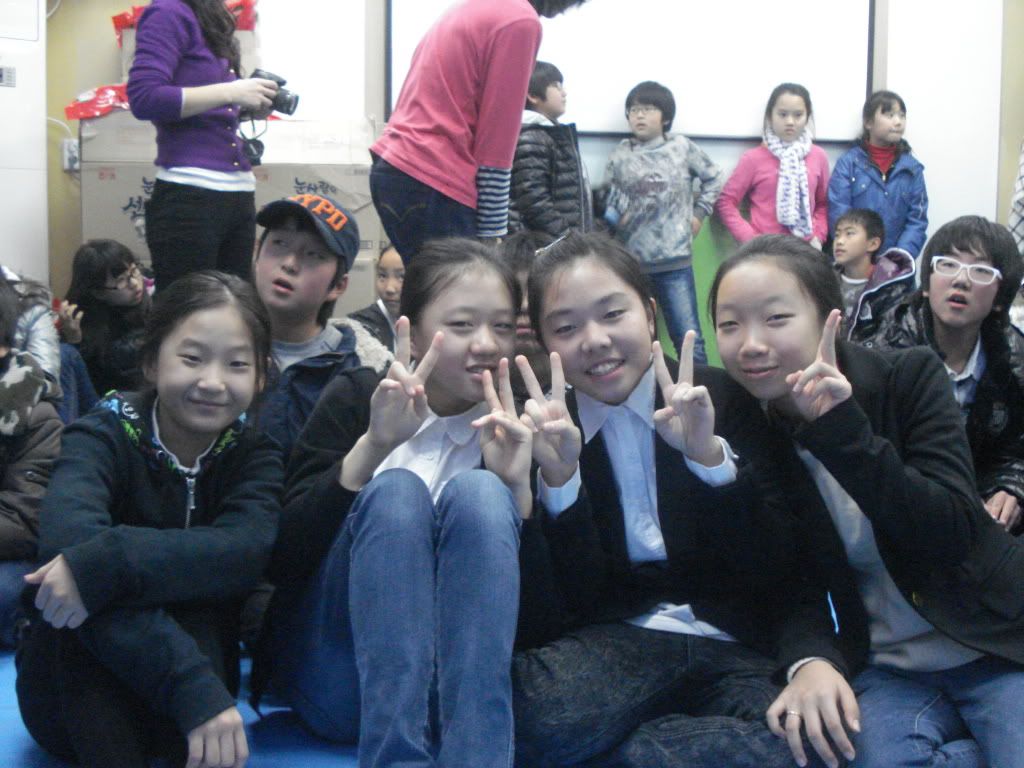 They maybe some of my favorite girls!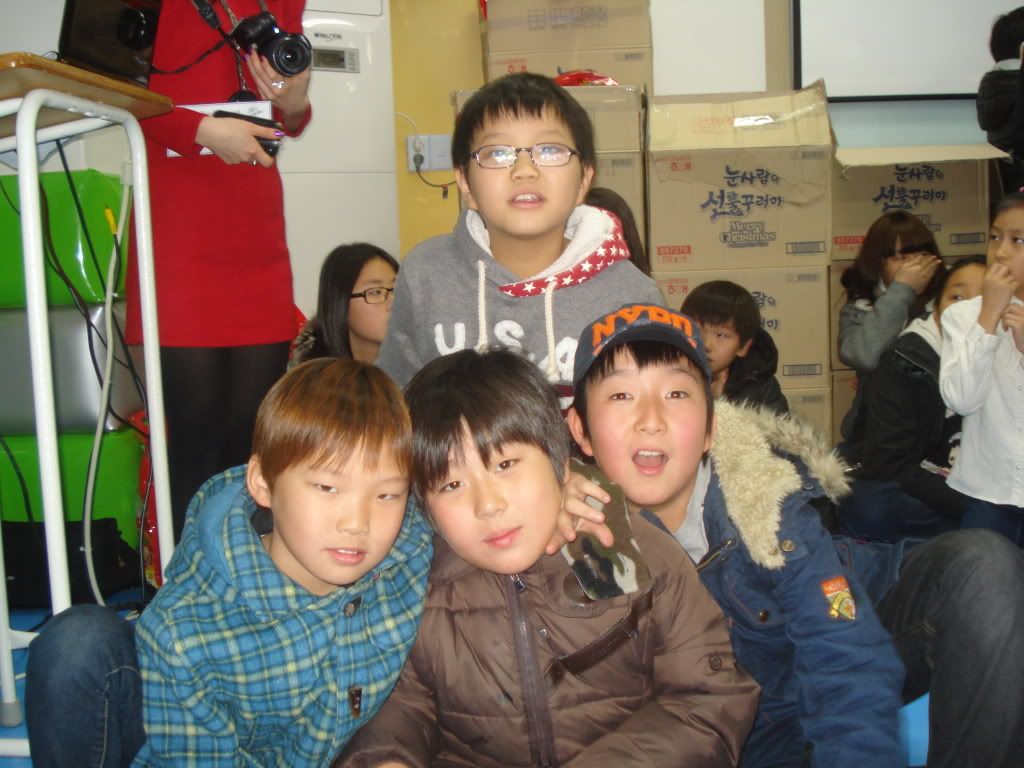 Some of my very VERY talkative boys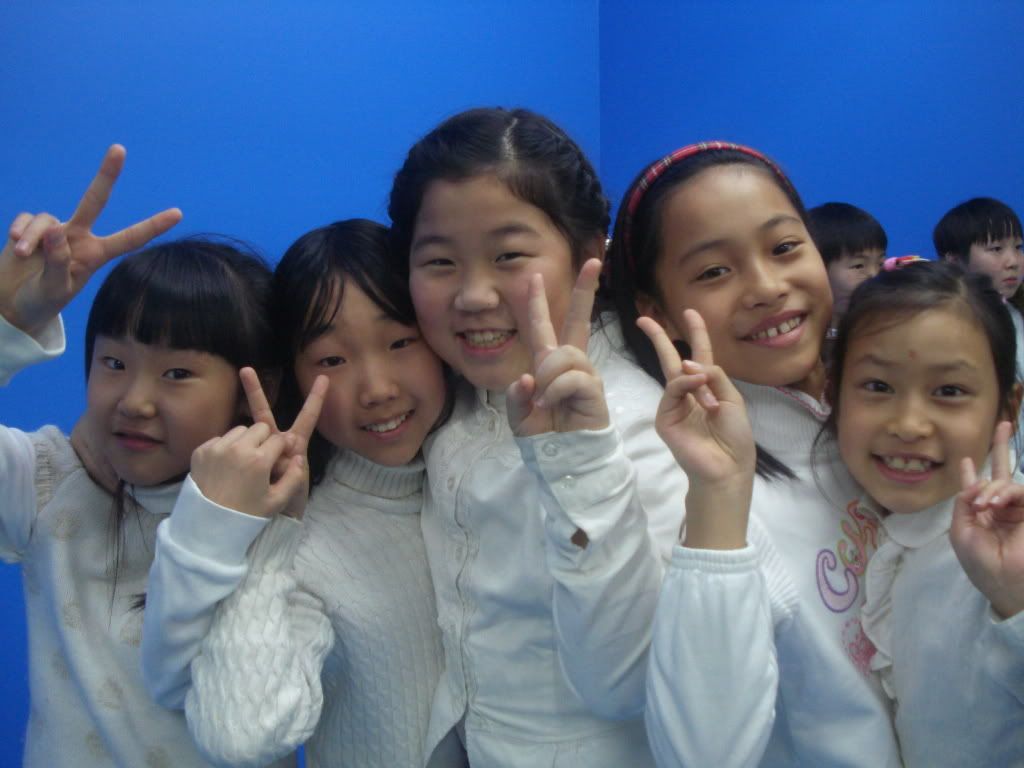 Some of the cutest girls I know!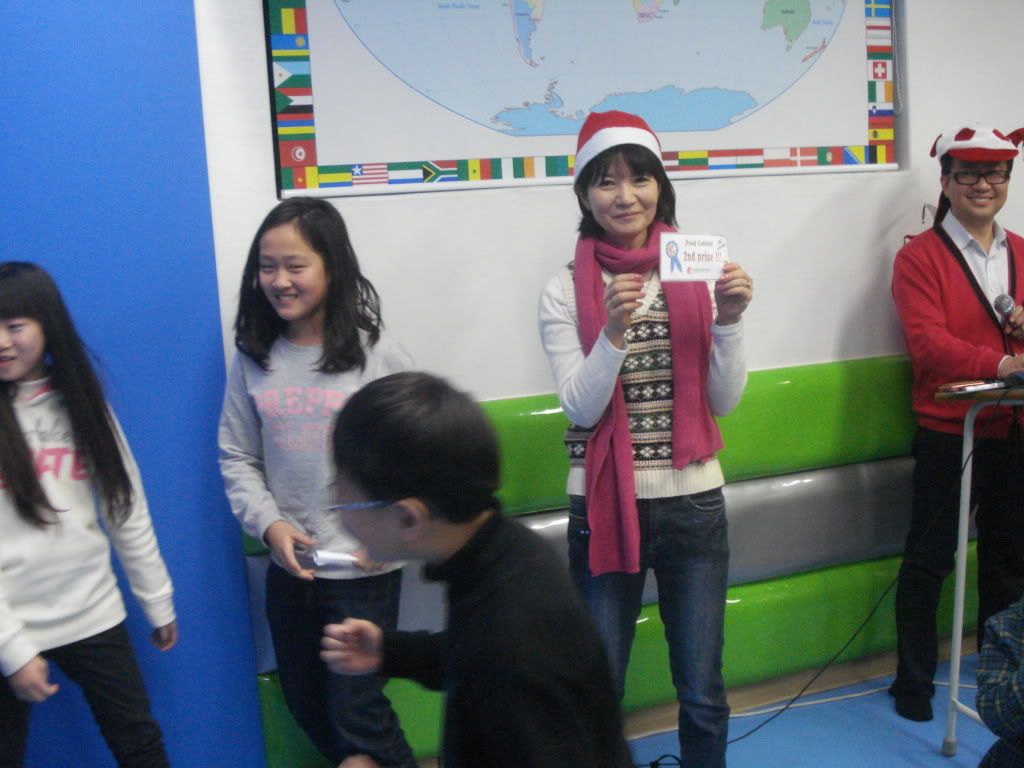 Our very cute boss/owner handing giving out the prizes
And the last party was all middle school kids who seemed all but too happy to be there.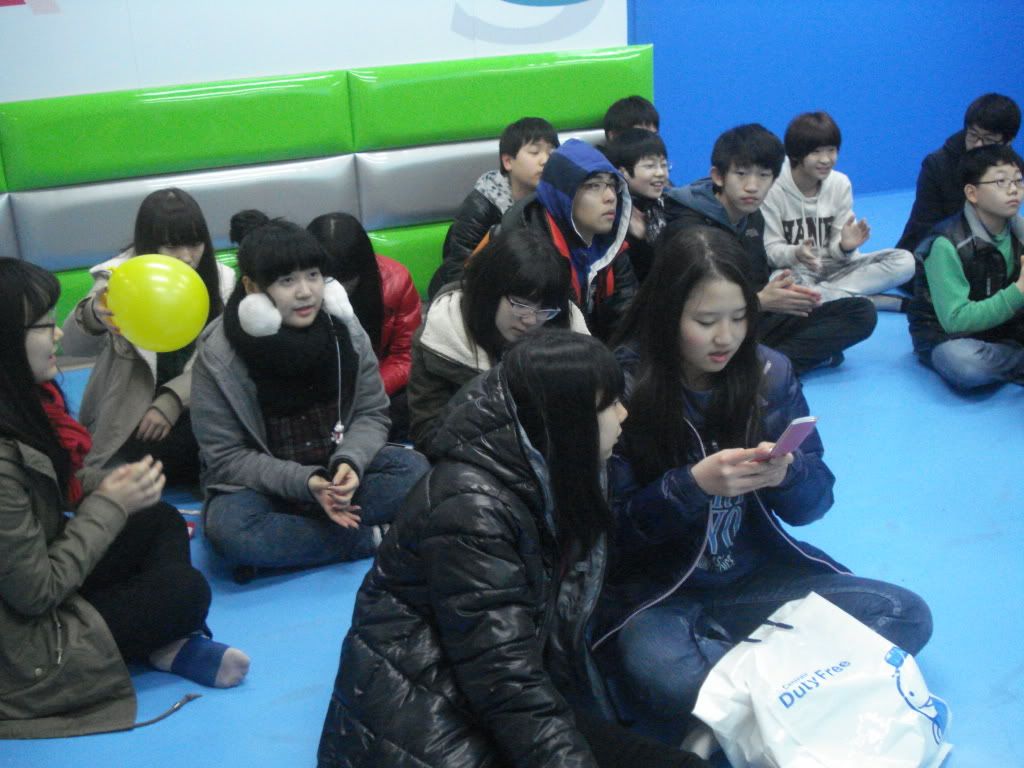 Singing Christmas Carols, or well trying to get them to sing.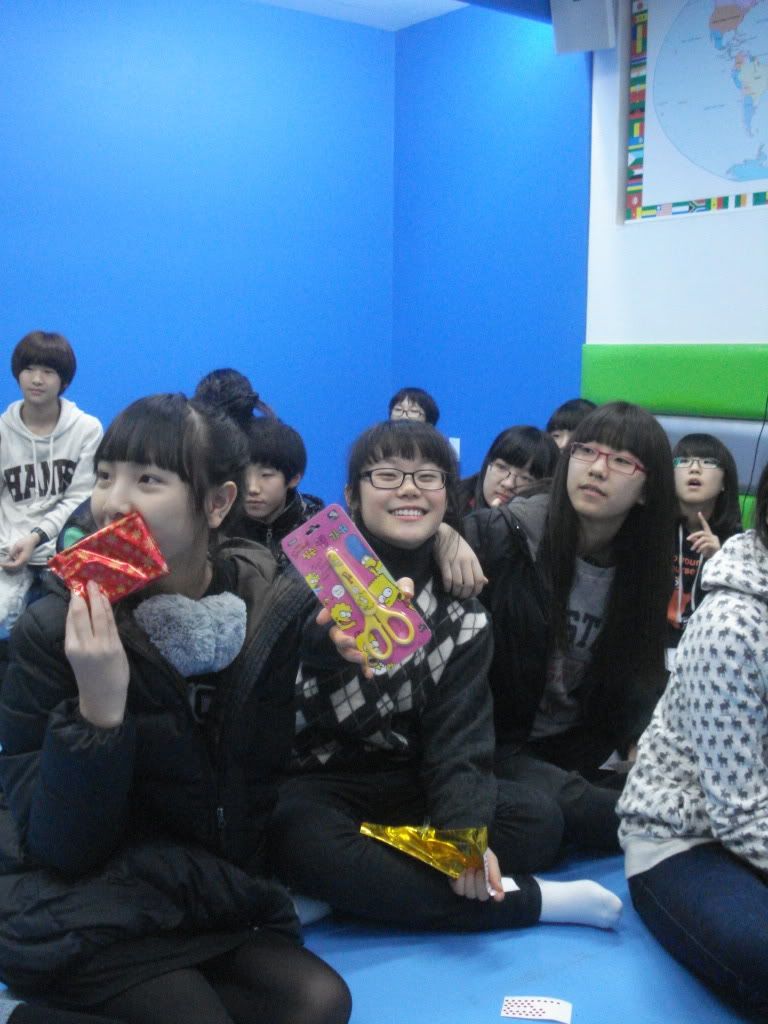 On of the Bingo winners and her prize.
The start of the cooking contest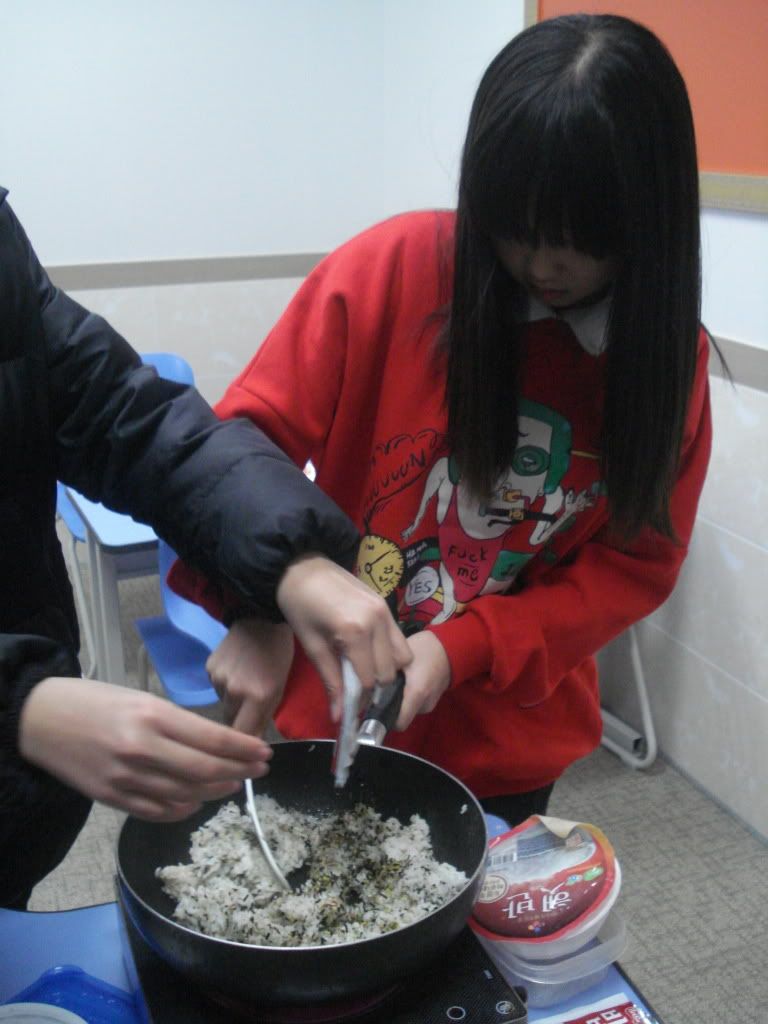 Making chicken and rice
And sadly we didn't get to try any of the chicken and rice, chicken nachos, or other good food the middle school students made because we had to catch a bus to the airport to have a great Christmas Eve at the Hyatt before starting a long trip home to be with our families.