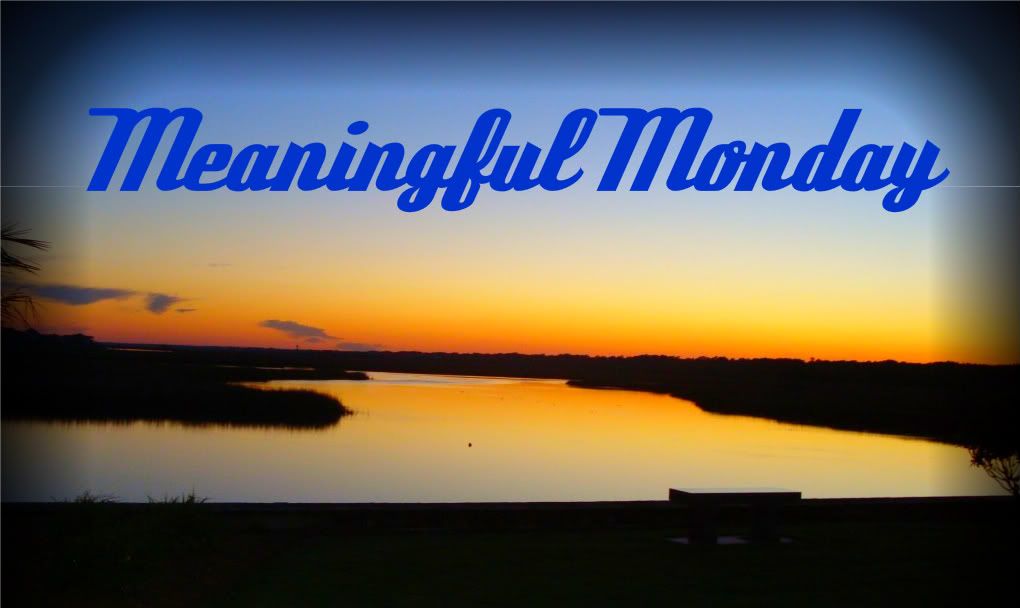 On a Tuesday.....but hey what is new I am
way
behind on all my blogs and I
should
be catching up on those soon. Key word
should
.
Yesterday was spent finishing the drive home from Michigan, where Ryan and I had been spending time with some pretty amazing people and enjoying the nice cool weather (however that is all another blog) and at this pretty cool place: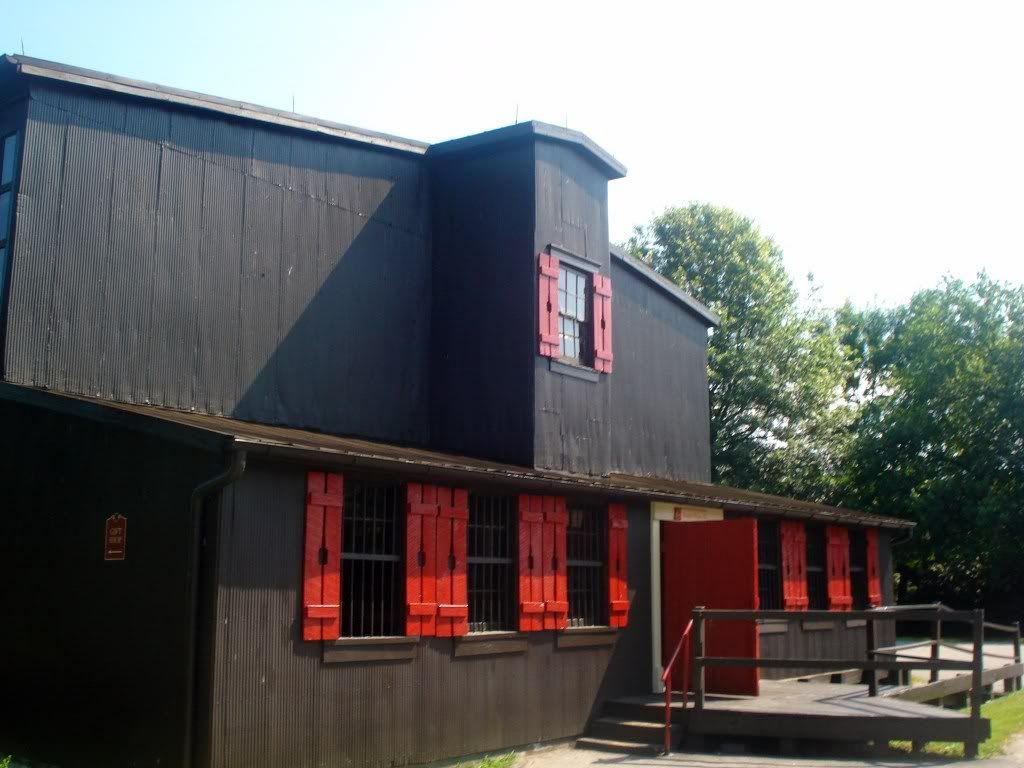 In case you can't tell that is the Maker's Mark Distillery.
And let me tell you it was totally worth the time spent on the crazy back roads of Kentucky, which are beautiful by the way. If you ever get the chance to stop in it is a nice stop. They do all the tours for free, you get to do a tasting, and it is very educational among other things. I think we laughed most of the time and well sadly most of the photos we took didn't turn out well. I am starting to think about getting a new camera before we head off to Alaska. Anyways getting off topic already, this is not looking good.
I also need to fill you in on our trip to the zoo on our way up to Michigan last week, but in short it was great but way too hot. I guess I should also fill you in on different things from my trip home to see everyone, and yet again in short it was great, and minus a little bit of rain the weather was amazing. Ryan is now trying to figure out how to move us up there.
On of the highlights of my week was that everyday I got to go see this man: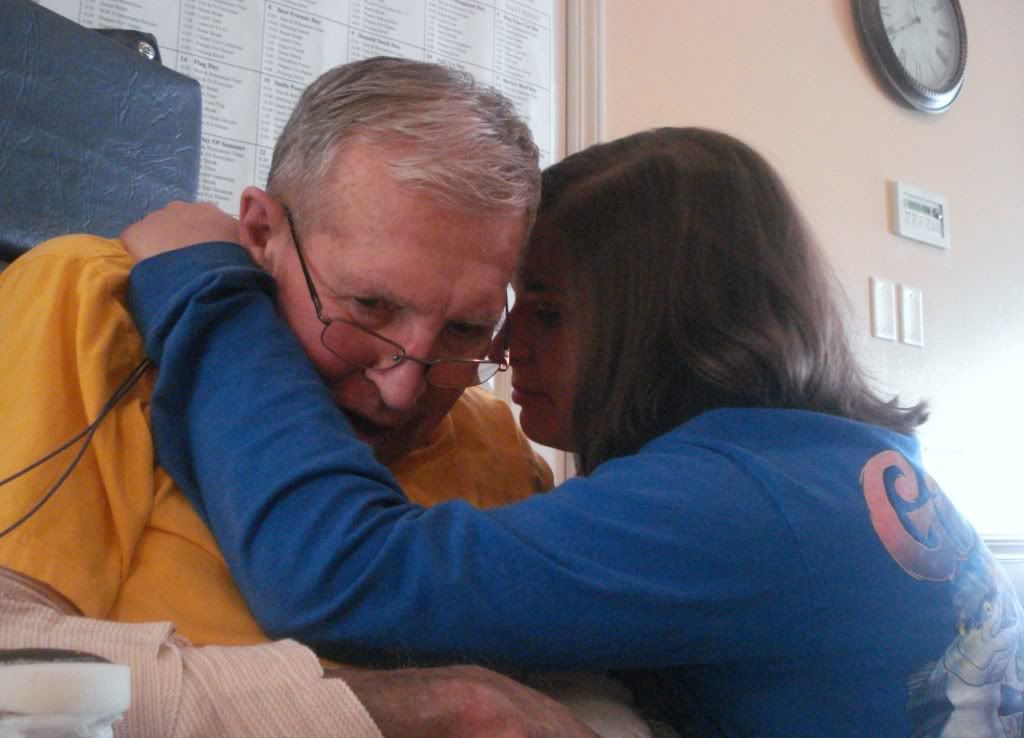 That would be my grandpa Jerry, or to me papa. He has been sick on and off my whole life but has always bounced back. Seeing him like this you think would upset me, however I am very thankful because even though he doesn't speak much these days when you look up into those blue eyes of his you know if he is either happy, sad, or mad with what you have to say. Also when I say I love him I get a wink that as a kid was always one of my favorite things to receive from him. Also when he does speak and he has something important to say he makes it know and you don't question him.
Something else, or well 2 something's that made seeing papa very special were these people:
Dang it if my camara is not about to get tossed
in the trash can!
Ryan had gone camping with my grandmother and grandfather a few years ago in Florida and really got to know him. It was really great to watch him with him everyday just sitting next to him as I talked to him, or following him down the hall way as he wheeled himself around and wore us both out.
Sadly the other special people I cannot seem to find a photo of but one day my great aunts were nice enough to come up to the home and sit with my aunt Cherri, Ryan and I as we talked to papa. I also got to spend some time with my Uncle Dwayne and my aunt and her room mates adorable puppies.
I also got to see my grandparents on my dad's side and my aunt Julie. They were nice enough to let us stay at their place and then one day took us up to lake Reed one day for lunch. It was nice and quiet and I could of spent all day there just watching the sail boats glide across the water.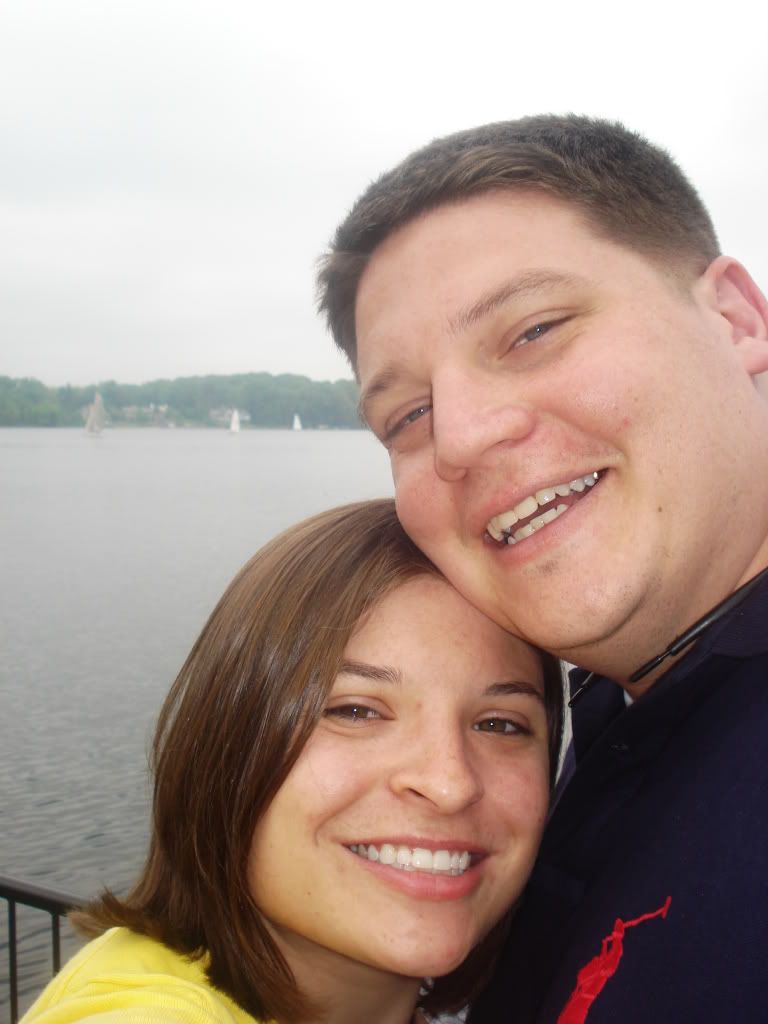 And well that was my trip in a nutshell. It was great and much needed after not seeing them for a few years. Ryan had such a great time he is now trying to figure out how to get back up there.
So well I guess this was more of a "hey I am still here" and a "hey just to catch you up" kind of thing rather than a Meaningful Monday but what can I was I was extremely grateful every day the past few days for the people in my life, the adventures I get to take part in, and well just life!
I guess now it is time to get back to my life, life it, and love it!
Hope everyone is having a great week. I will be back soon to well blog, and hopefully before next Tuesdays.
P.S. If anyone want to catch up with my little brother in Germany here is the link to the blog that everyone is doing over there. You should really check it out, I can promise you won't regret it.
http://uscupstateinmagdeburg2011.blogspot.com/
And well if you are just in the German mood you should check out my friend Chastity who is living over there with her husband right now and the military.
http://thedeutschlandreport.blogspot.com/2011/06/re-connected.html