I know, I know most people see Valentine's Day as the holiday that the card companies started to boost sales and I would have to admit that I agree with that thinking more or less. Now I also must admit that I have always been a fan of any holiday that gives me the chance to send cards, put time and thought into gifts for those I love, and spend time with my loved ones.
This year I almost forgot all about it because Korans have their own kind of Valentine's Day on November 11th (yep my birthday is yet again over shadowed by a holiday even in Korean) called Pepero Day. Korean's celebrate Valentine's Day for the pure fact that it is an American Holiday; however they don't do anything for it until the day of unlike at home where they are tossing up pink hearts as soon as the new year's been rung in.
Quick Pepero Day Facts:
It is named after the Korean snack Pepero and held on November 11, since the date "11/11" resembles four sticks of Pepero.
The holiday is observed mostly by young people and couples, who exchange Pepero sticks, other candies, and romantic gifts.
According to one story, Pepero Day was started in 1994 by students at a girls' middle school in Busan, where they exchanged Pepero sticks as gifts to wish one another to grow "as tall and slender as a Pepero". (I don't know how true this is but when I read it on Wikipedia I found it clever)
A few photos I found of Pepero Day advertisements.
Monday I left work a little early and swung in to pick up our normal Monday night dinner of Potato Pizza, and I stopped to pick up some strawberries as a surprise treat for Ryan. Little did I know that Ryan also thought he would do something sweet for the me for Valentine's day and stopped off to hand pick some flowers for me. On his walk home he also found a very cute little bunny, and seeing as how I keep asking for a pet thought it would be a great gift.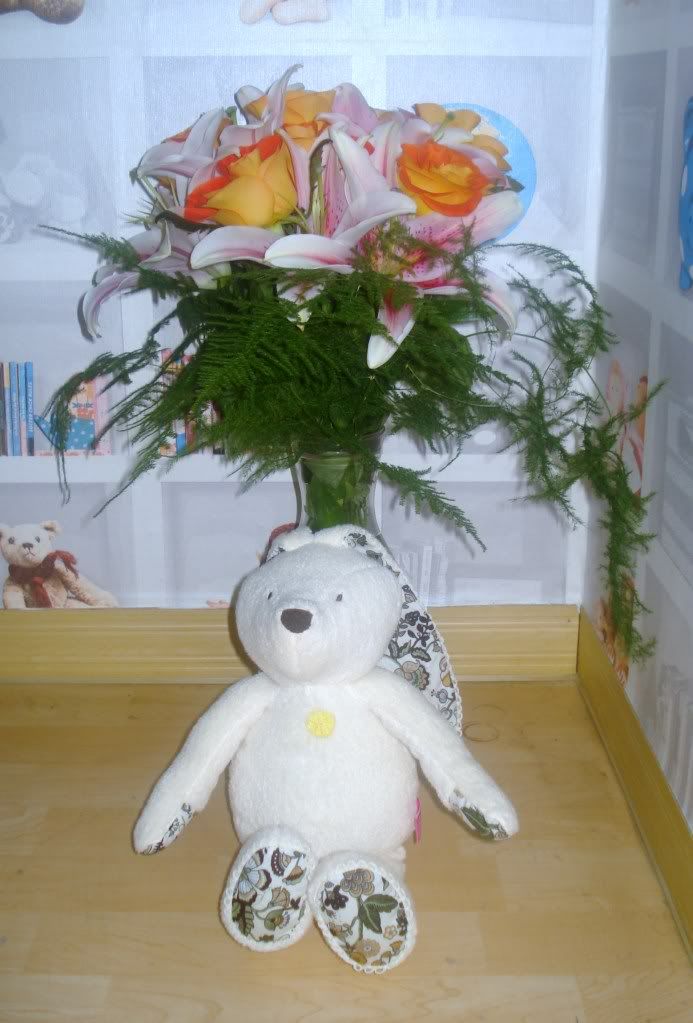 The bunny with his ears down, and the "fern" side of the flowers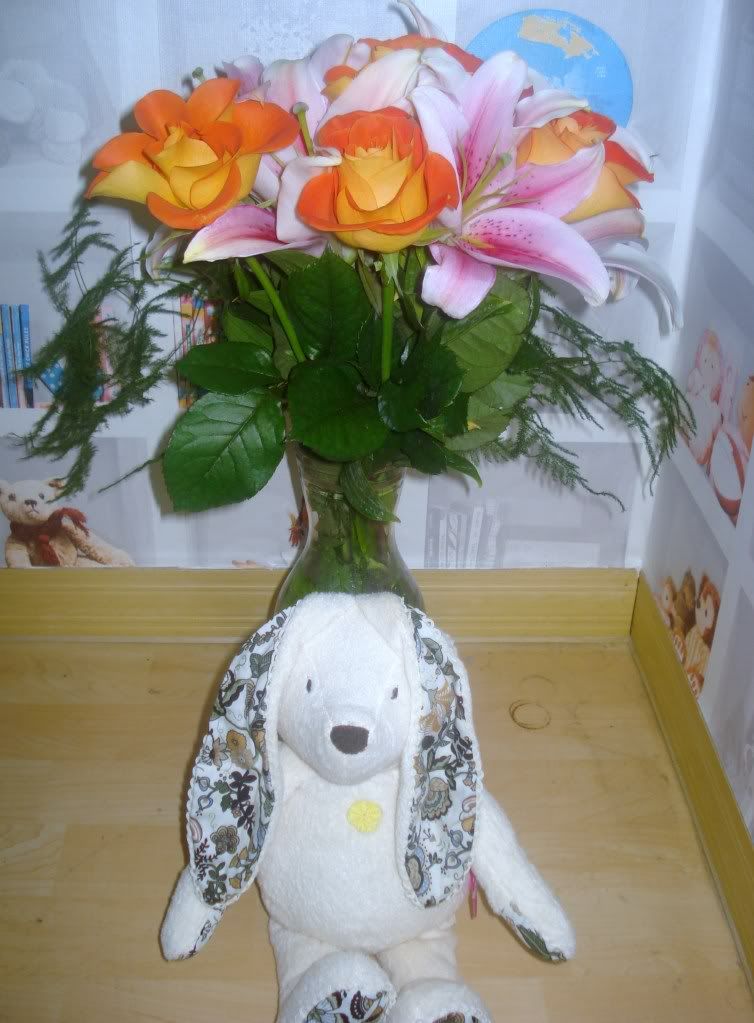 And with his ears down, I love the inside of his ears.
We enjoyed our a nice lazy Monday eating pizza, watching Law and Order, drinking wine and eating strawberries. It was a great quite an amazing night that reminded me that I love the simple things, and well flowers every now and then too.
Hope everyone had a great Valentine's Day and got to enjoy the company of their loved ones.