Random update:
Ryan and I both have a lot of stuff on our plates and minds right now as we try to figure out where to go from this contract at our current school in June. My eyes are doing great, the weather is starting to warm up, I am still going to Lotte Mart for my weekly puppy petting (I am yet again in love with a very cute little fluffy white puppy), and we are still loving our life in Korea.
So I have much I could be catching you up on, however I am being blogger lazy and instead I think I will just tell you that we redid our living room/bed room with some new things we found.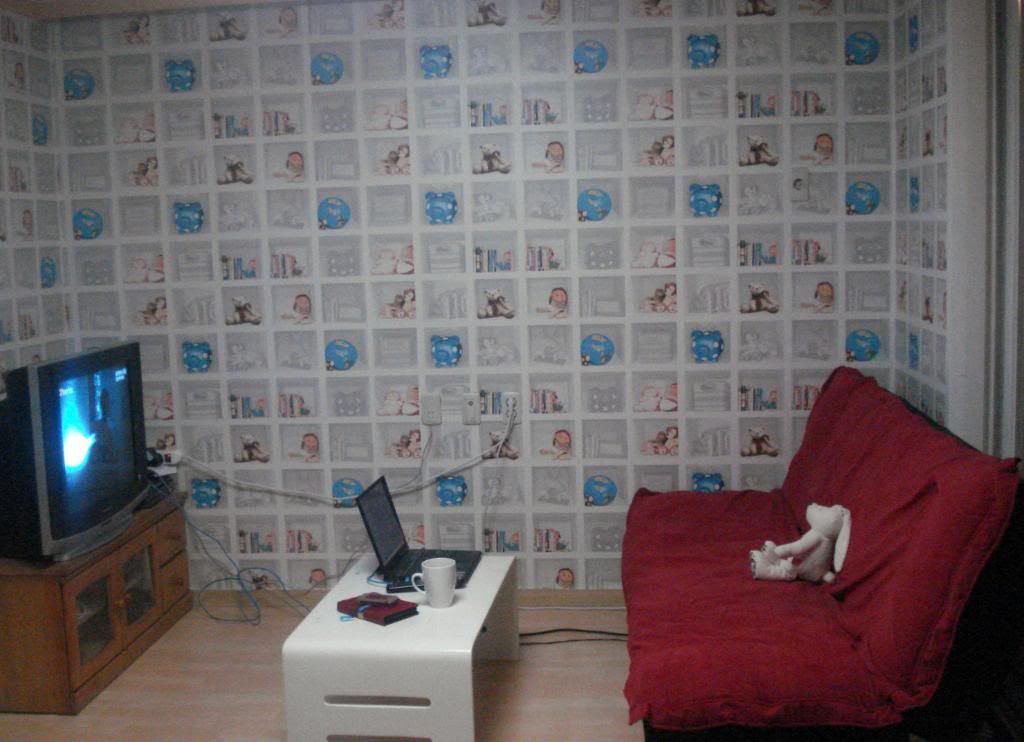 The new living room half of the main room.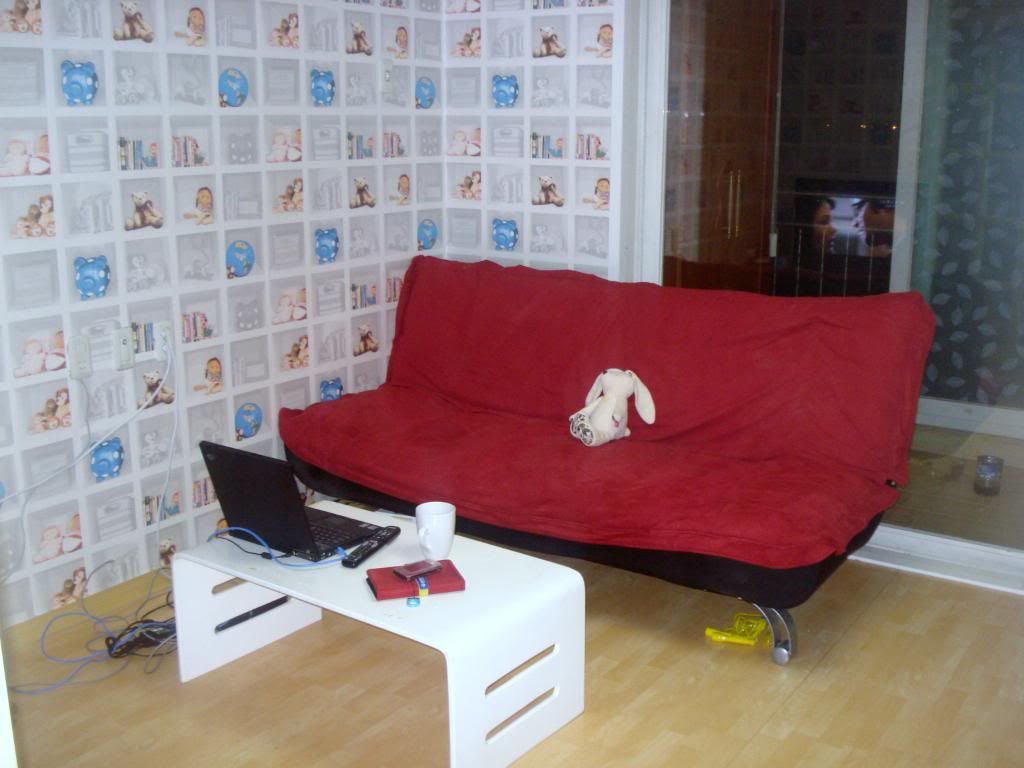 Our new couch/guest bed, and coffee table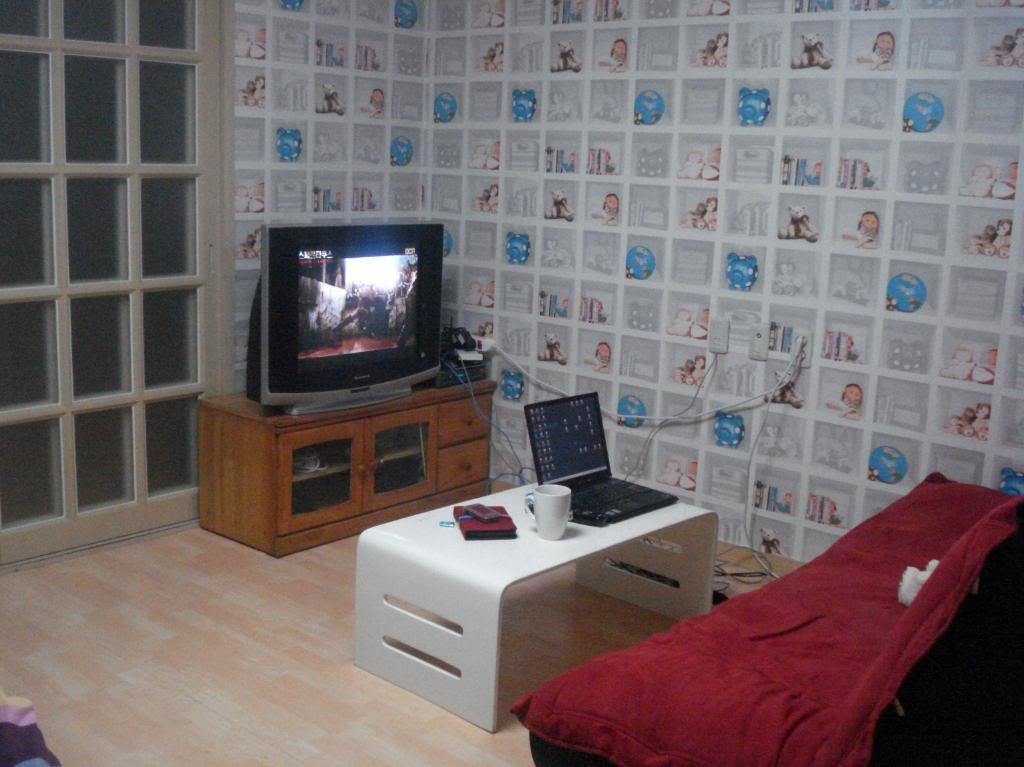 The new home for the TV...sadly I wanted to move it in to the closet but our cable hook up is crazy so there it sits, along with all the cords that go with it.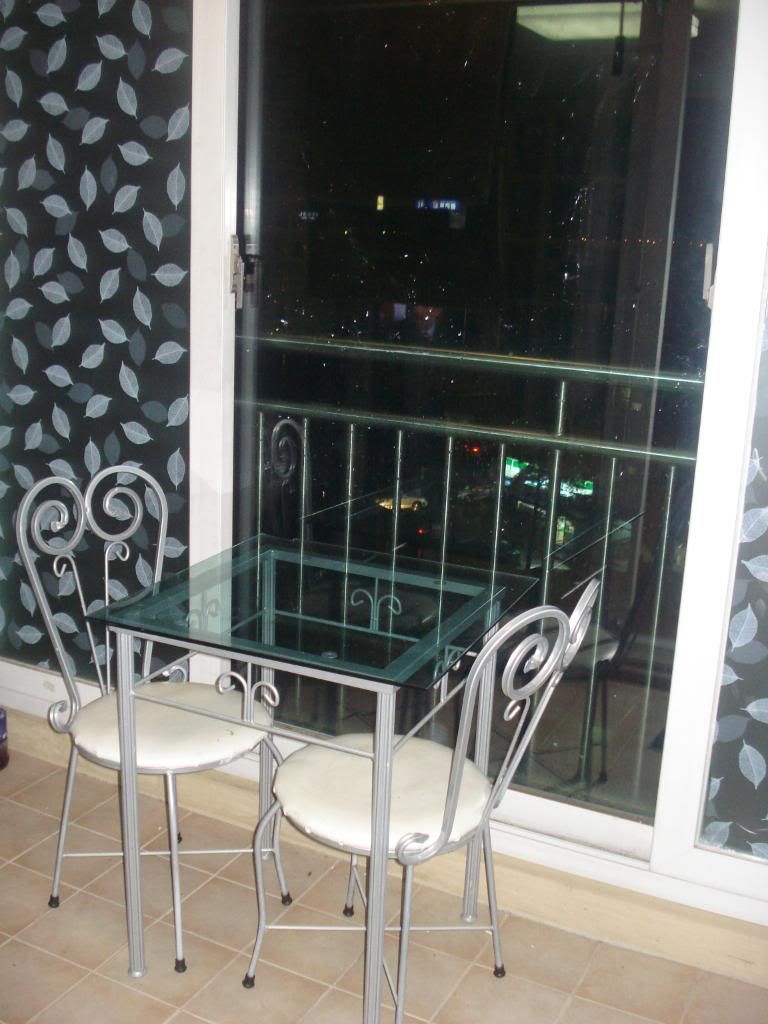 Our little table out on our balcony

Where our very empty bookshelf ended up over on the bedroom half of the room.
Also this weekend we got to watch our neighbors move out the Korean way. Sadly I wish these people were around when Ryan and I were trying to shove things through our front door that always seems to be just a half an inch to short.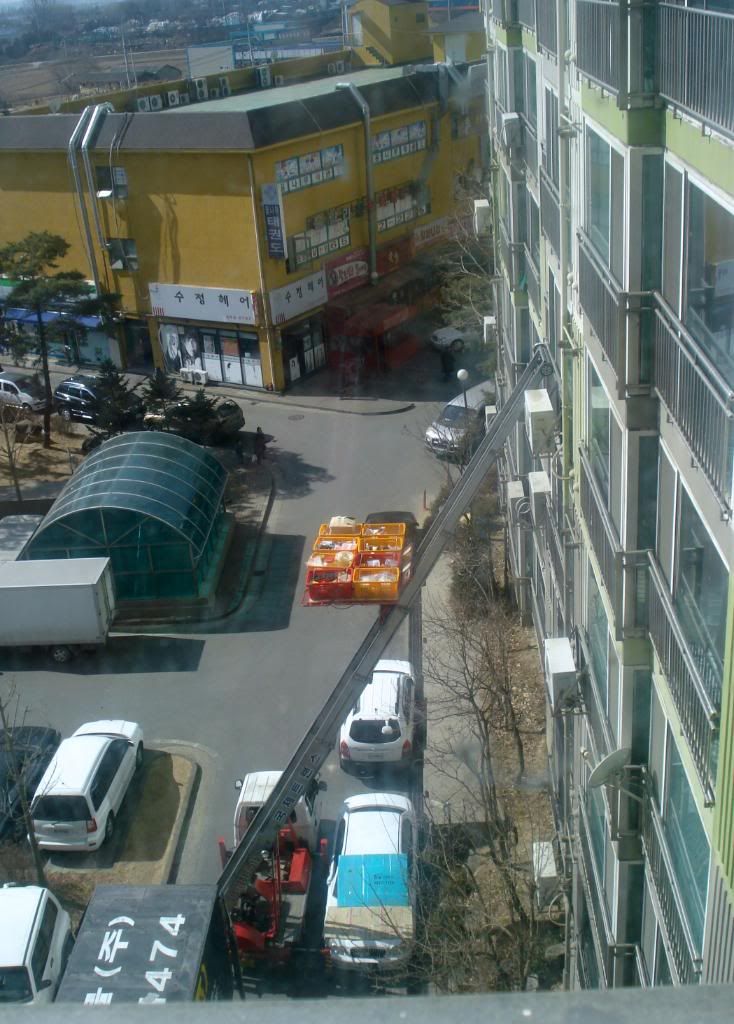 Because I know some people are looking at this photo thinking "ok what am I missing?" there is a latter like elevator that goes up and down caring everything from random boxes full of cloths and cooking utensils to fridges, beds, flat screen TVs and plants.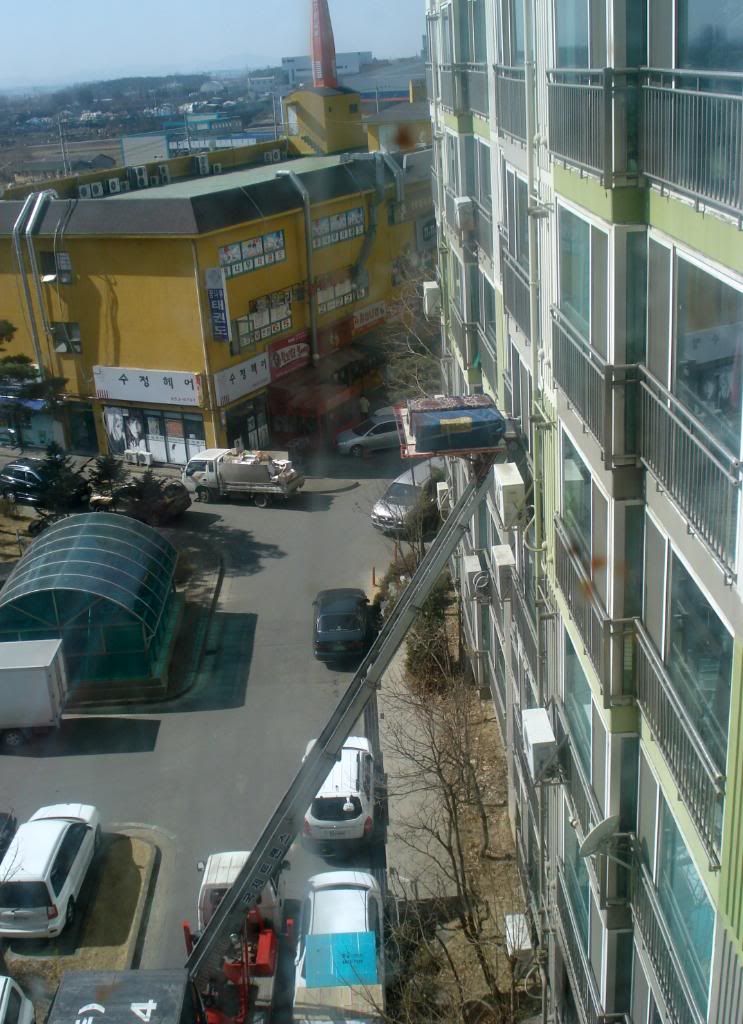 Oh and on another note I am sad to say that we have run out of Soaps to watch, yes we are both heartbroken that they never finished the fifth and final season.
Ok well I guess that is it for my late night Sunday blogging as it is time for bed. Later this week I hope to get a blog up about everything going on with school, what our thoughts and plans are (for now, sadly things in the ELS world move very fast and you can't make hard core plans), and a few other random things (Grace Teacher's birthday, Teacher "Gathering"/Beer Pong Party).
Hope everyone is having a great weekend!