I have not linked up for a "This Weekend I...." in a long time but this weekend was a blast!
Linking up with
Life Of Love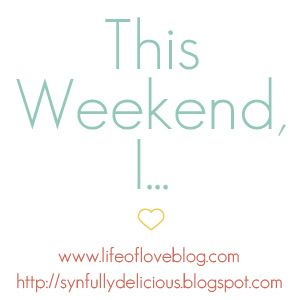 Ryan and I started the weekend off right Friday night and it just carried on through the weekend!
Friday:
I pigged out on pizza and hot wings.
I watched "Oz The Great And Powerful"....it was ok.
Photo from Google.
I enjoyed some of the new Malibu 70 Calorie Rum, not half bad. I mixed it with some water, and a little lemon juice.
Saturday:
I was up and at mom's by 7:30 to head to the local Farmer's Market
I washed and vacuumed my car.
I enjoyed the BBQ festival with Ryan and my family.
I watched a magic show (the best in its price range....free)
I watched Ryan dress up as a chicken, I was proud of how he was such a good sport.
I walked through a car show and listened to old music.
I enjoyed some beer and Blues.
I drove did a neighborhood drive by to check out some houses.
I went to Joe's Crab Shack with Ryan's family for dinner.
I enjoyed and evening on the back porch talking.
Sunday:
I slept in late (8:00)
I went to Ollie's to see if I could find Mr. Kitty a bigger litter box (it was a no go he is now using a Rubbermaid container....I think he thinks it is a sandbox)
I did another neighborhood drive by.
I did a quick run through Costco
I was lazy for a bit
I enjoyed a nice dinner over at my parents for Father's Day
I did yet anther neighborhood drive by, before getting "neighborhood-ed" out for the weekend.
I crashed out!
And now I am super sad that the weekend it over.

I had more photos but blogger and I are not on the same page at the moment.