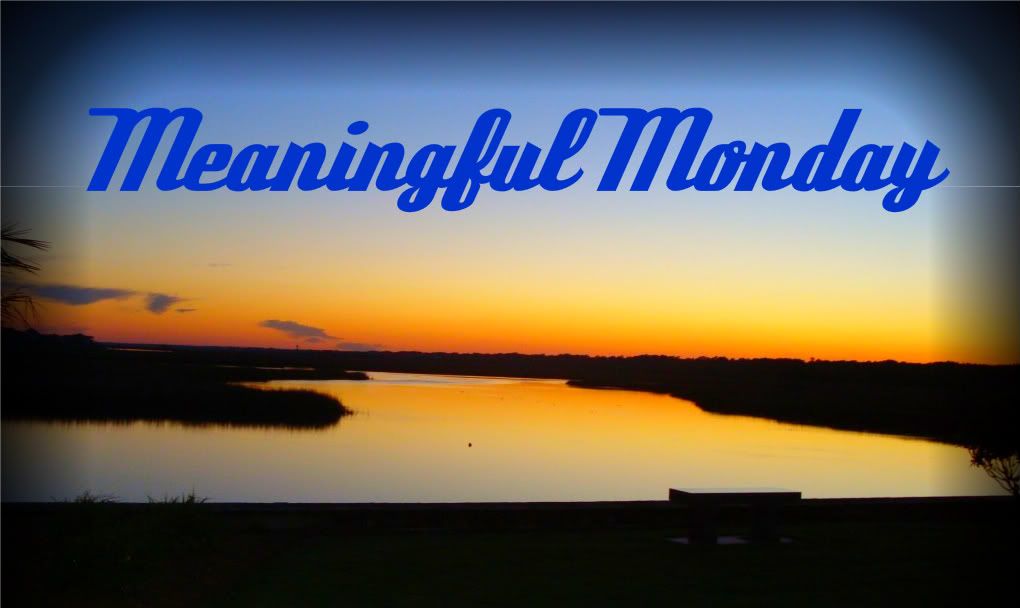 It is Monday and for the first time in a long time I am thinking that the weekend was way to short. Really why does it seem like an hour of a week day seems like a whole weekend sometimes? Anyways the weekend is over and I swear it went way to fast and I didn't get half of what I wanted to done.
Before starting this week though I just wanted to do a quick "Meaningful Monday" so here are a few things I am thankful for, excited about, or just happy about:
That the stomach virus that I had last week has finally seemed to have fully past.
That I was able to catch up on some much needed sleep the past few days, I don't know what it is about being sick but it is like you can never catch up on sleep.
That I have made it through 2 weeks of my training and I am about to start on my last one. I am really starting to look forward to being out there on my own!
For a mom who not only cooks dinner every night but also makes sure that there is leftovers or easy to take food already for me everyday in the fridge for lunch.
For the start of spring being just around the corner!